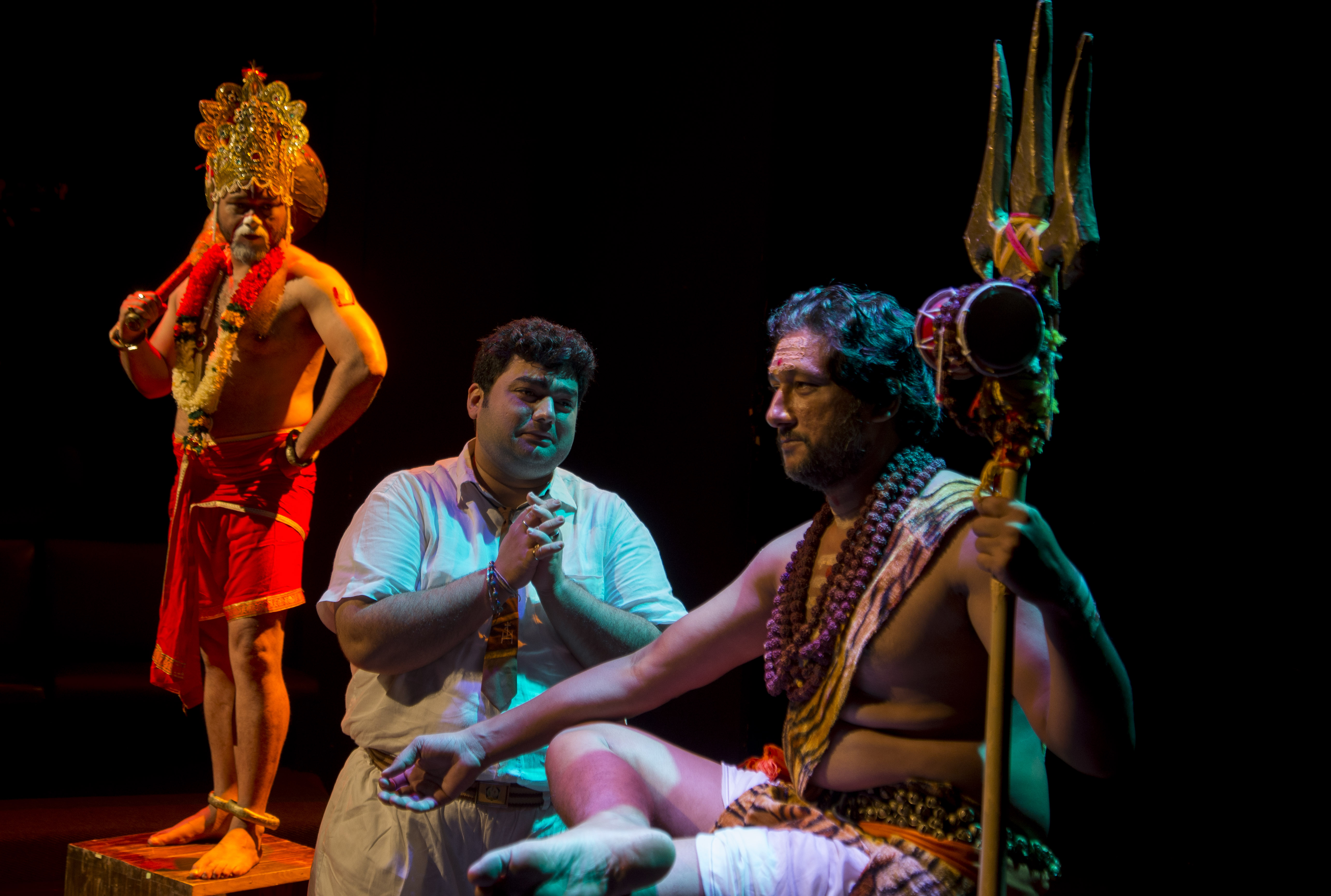 For three years now winter has been a special season for the children. There is a special festival featuring plays and workshops for children aged 6 years to 16 years. Perfectly timed to match the Christmas vacations Prithvi Theatre always adds a touch of creativity to the holidays for both the parents and the kids.
This season has its delightful share of plays that kicks off with Hanumanji Aa Rahe Hain about a child who is angry because the BMC has broken down the hutments and police is not helping the slum dwellers, as a result, the child seeks help from Lord Hanuman in a nearby temple which is also an illegal construction. Written by Makrand Deshpande and directed by Amogh Phadke it is an interesting perspective on conflict and resolution.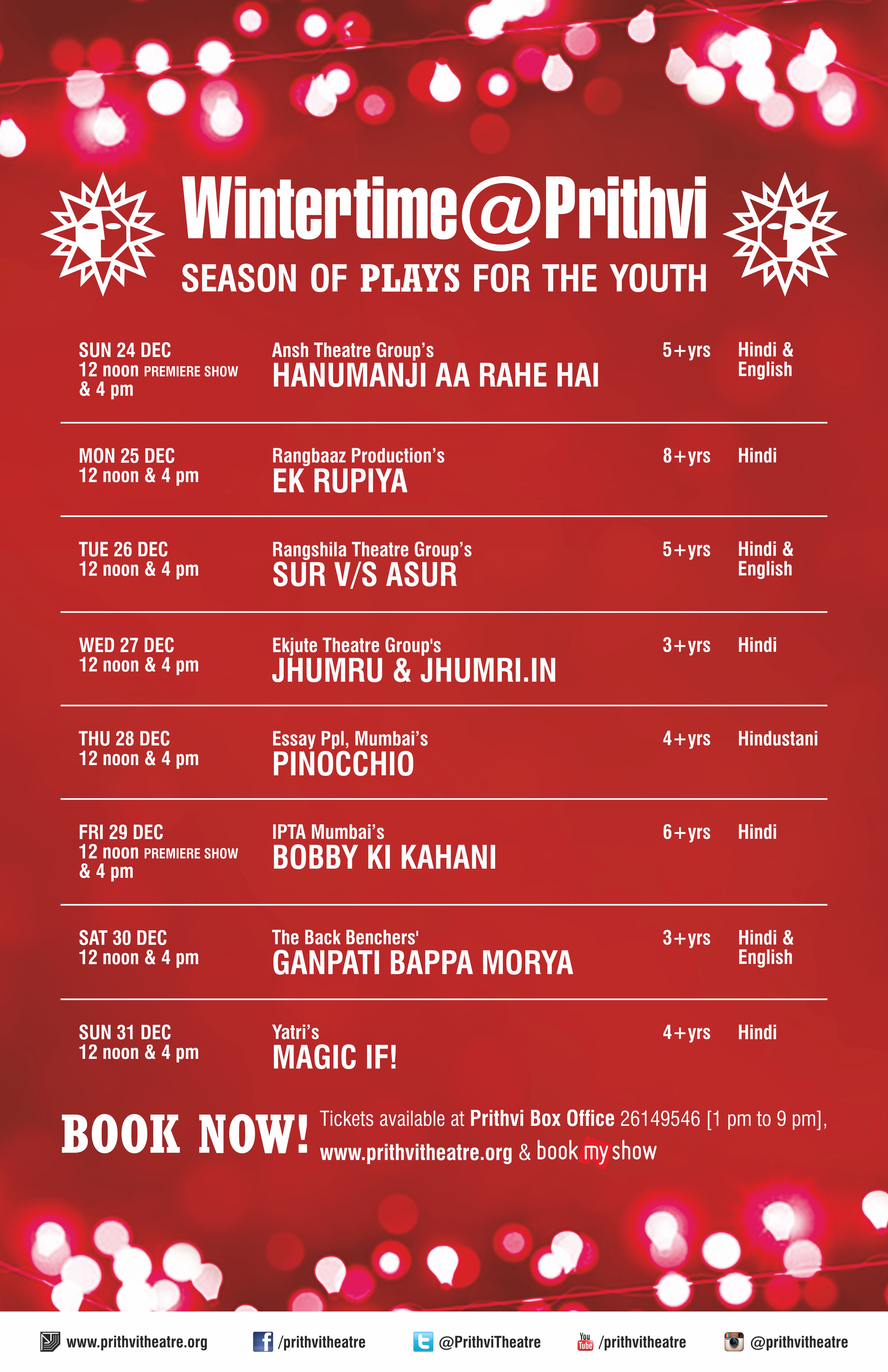 Ek Rupaiyya is about a little boy, who for a little need steals a one rupee coin, all he wants is a little happiness but heaven falls apart. Writer-director Nitin Bharadwaj taps your conscience and makes you rethink the concept of right and wrong.
@bhawanasomaaya