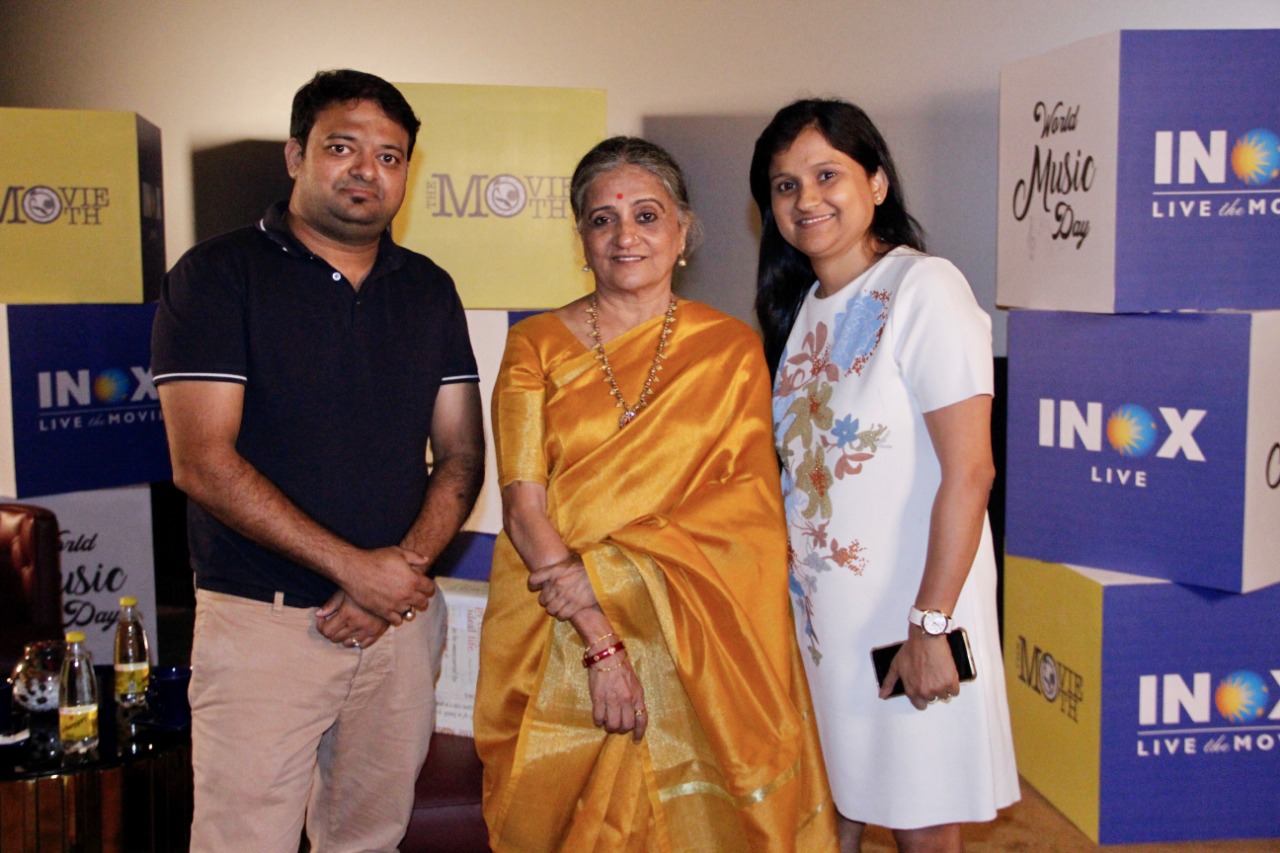 Today it is difficult to imagine how the yesteryear stars communicated with their drivers when they emerged from a premier/ party/ event. The host escorted the guest to the gate and waited for the car to drive up but how did the chauffeur know when to be ready? I seriously don't know but it was not so difficult and somehow all of them managed to safely find their cars and reach home.
In the eighties when the Walkie Talkies first came to India Jeetendra was the first t star to use it to summon his chauffeur, soon other actors followed suit.
In the 90s of course, life became uncomplicated with the arrival of the mobile phones, so now it is not just the stars but also the politicians phoning drivers as soon as they emerge from the Lok and the Rajya Sabha.  Alka is an emotional girl and does not believe in abrupt exits, so spend time with everyone, complimented us all, took a few more pictures and then was escorted to her car.
Next time, I will tell another back story of another star but before that subscribe to #TheMovieMoth channel now https://www.youtube.com/watch?v=-Qm1bF9qrPA&feature=youtu.be
@bhawanasomaaya