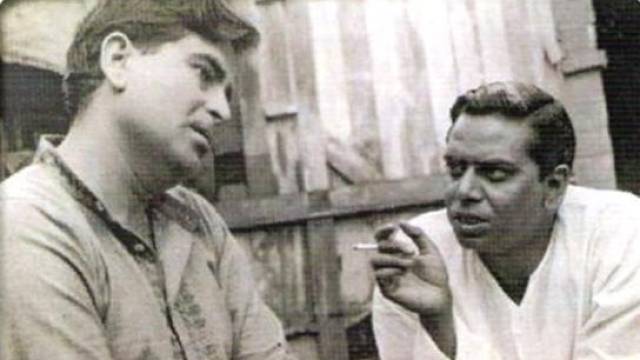 Remembering Shailendra
Suhana safar aur yeh mausam haseen… Yeh mera diwanapan hai…Aaj phir jeene ki tamanna hai…
Yesterday, 30th August was Hindi cinema's celebrated lyricist Shailendra's 97th birth anniversary.
Born in Rawalpindi and reared in Mathura, it is said that as a child Shailendra was forever scribbling in his note book.
When he got older, he started reciting at mushairas and it was here that filmmaker Raj Kapoor spotted him.
Kapoor was so moved by his fiery poem 'Jalta Hai Punjab' that he offered to buy it instantly for his debut film Aag.
But Shailendra, a member of the left wing IPTA declined and so Kapoor smiled and said, "If you change your mind, knock on my door".
A fictionalized version of the moment was years later represented in Kapoor's film Mera Naam Joker.