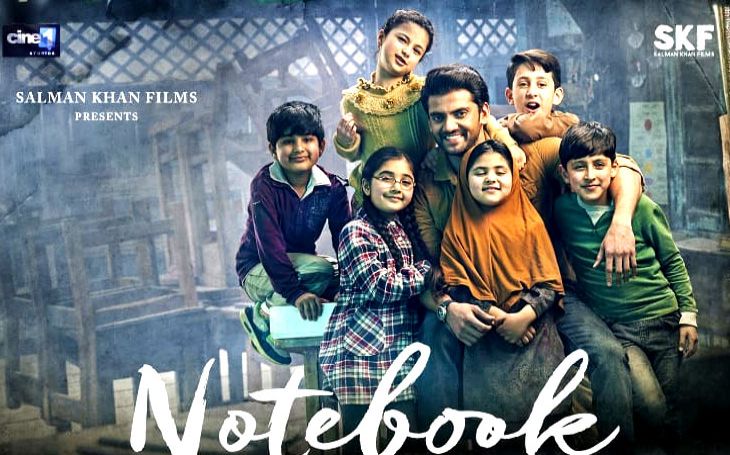 Film: Notebook
Date: 30.03.2019
Director: Nitin Kakkar
Producer: Salman Khan, Murad Khetani, Ashwin Varde
Cast: Zaheer Iqbal, Pranutan Bahl
Ratings: 2 stars
It is commendable that Salman Khan is willing to stake projects on newcomers and his latest Notebook an adaptation of foreign film 2014 Teacher's Diary is an artistic choice clearly not targeted for the box-office. I appreciate that.
Teacher's Diary was highly popular in the festival circuit and there is a possibility that Notebook will follow the same path but that is not the point. The point is that you choose to go against the tide and make a film that is not the flavor of the season.
So Notebook tells the story of a teacher, Kabir Sir/ Zaheer Iqbal, who has quit the army and his home in the metropolis to live on a lonely houseboat in the valley and teach small children. Early evening when the children return home, nobody drops by at the houseboat except the setting sun and the rising moon.
It is not easy to survive in the wilderness without electricity/gas/telephone connection and Kabir is delighted when he discover a diary left behind in the desk drawer by the school's previous teacher, Firdaus.
He reads the diary every night and finds solace in her outpourings and identifies with her loneliness and unwittingly begins to jot his feelings in the same diary.
Kabir has fallen in love with a woman he has never met and probably never will but he has hope.
The merits of the film are the story, the beautiful valley; the bunch of energetic kids and the lead pair even though they don't have many scenes together.
The demerits are the screenplay and the immensely slow pace. The beauteous ambiance and the interesting characters fail to progress the story. There is intrigue but no plot.
Lead pair Zaheer Iqbal aur Pranutan Bahl are sparkling and it doesn't seem like it is their debut performance. Must you watch Notebook? Well if you are a sucker for old world romance and believe in hope then most certainly yes but please remember that this is not the laptop Notebook you are accustomed to.
This is the paper bound Notebook on which you write with a fountain pen so there are long pauses and longer reflections.
 I rate Notebook with 2 stars.
Bhawana Somaaya