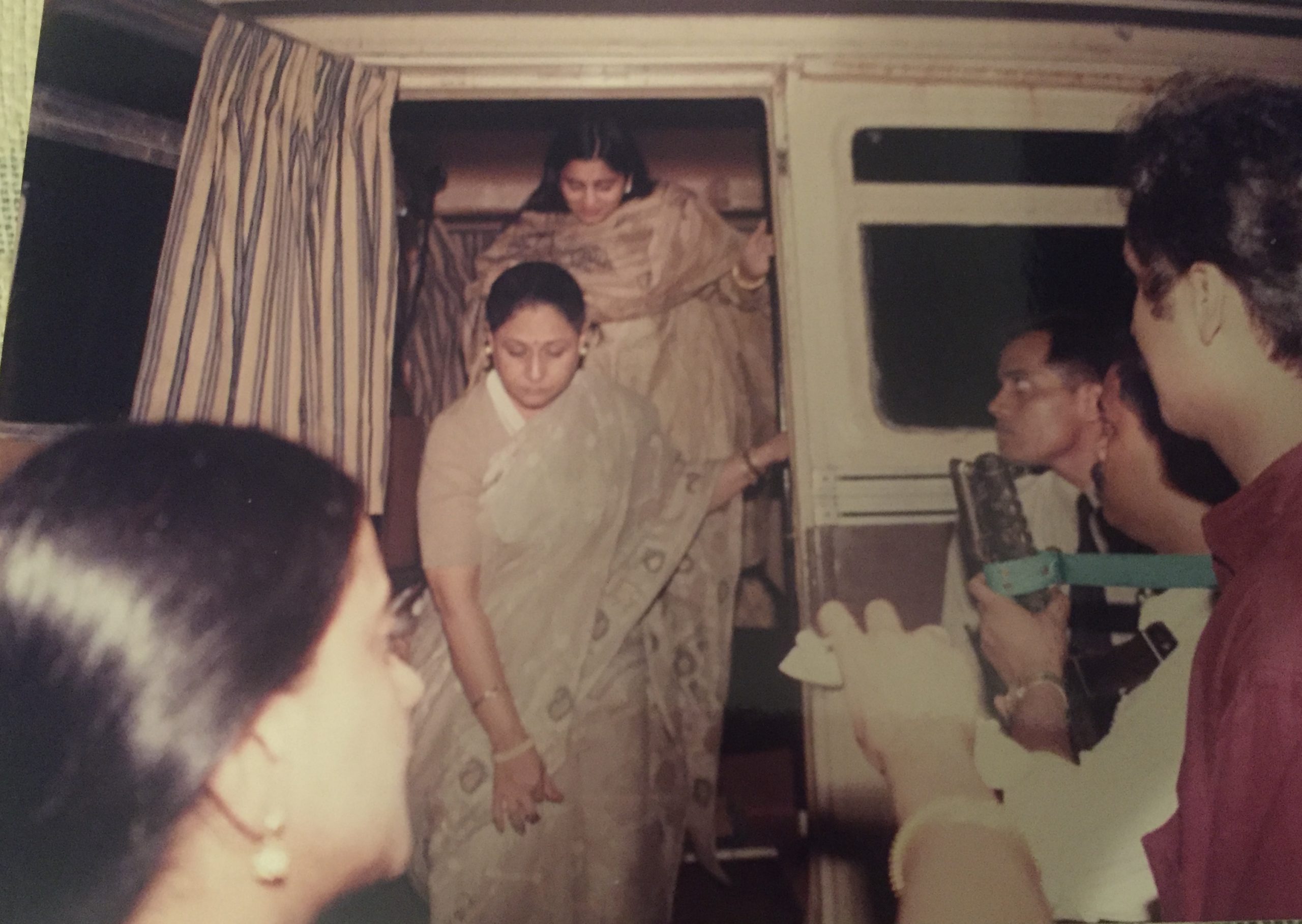 A week later, we hosted a similar book launch in Mumbai at the newly launched CrossWord Book Store in Tardeo. Amitabh Bachchan arrived at the time promised and as soon as the familiar beige and brown bus stopped at the gate, the large crowd assembled outside went hysterical. The first to descend from the vehicle were Jaya Bachchan and their extended family members, for a while the crowd showed restraint.
Moments later, as Bachchan emerged at the door, the large mob waiting outside collectively lurched. We had arranged security for the actor and even in those days, Bachchan traveled with his personal security but back then, security was not as professional as it is today and therefore the combined efforts of his and our security could not control the hysteria!
Somehow, the actor and his family were covered up and escorted inside but the frenzy was far from over. Looking back, it was a simple event in a modest space. In the 90s book launches, particularly books on film stars were not as common and far from glamorous.
The 90s was a defining decade in media business because the internet arrived at that time. Now everyone had access to computers and electronic media was on the rise. The Bachchan book launch was the beginning of the paparazzi culture that was to soon take over show business!!
A cluster of cameras followed Bachchan flashing light on his face from every corner not stopping even as he took position on the dais. The still photographers not wanting to be left out collectively jumped onto the stage aggressively elbowing the electronic media out. It was complete chaos and I had to plead all of them to exit the stage so that we could commence the event we had gathered for.
Finally, peace prevailed and we were able to complete the formalities. Sitting on the stage staring at all the cameramen and many scribes in the audience, a thought crossed my mind…Wasn't this the same media who month after month relentlessly attacked the actor, called him ageing superstar and claimed that his magic was fading…Really?
To be continued