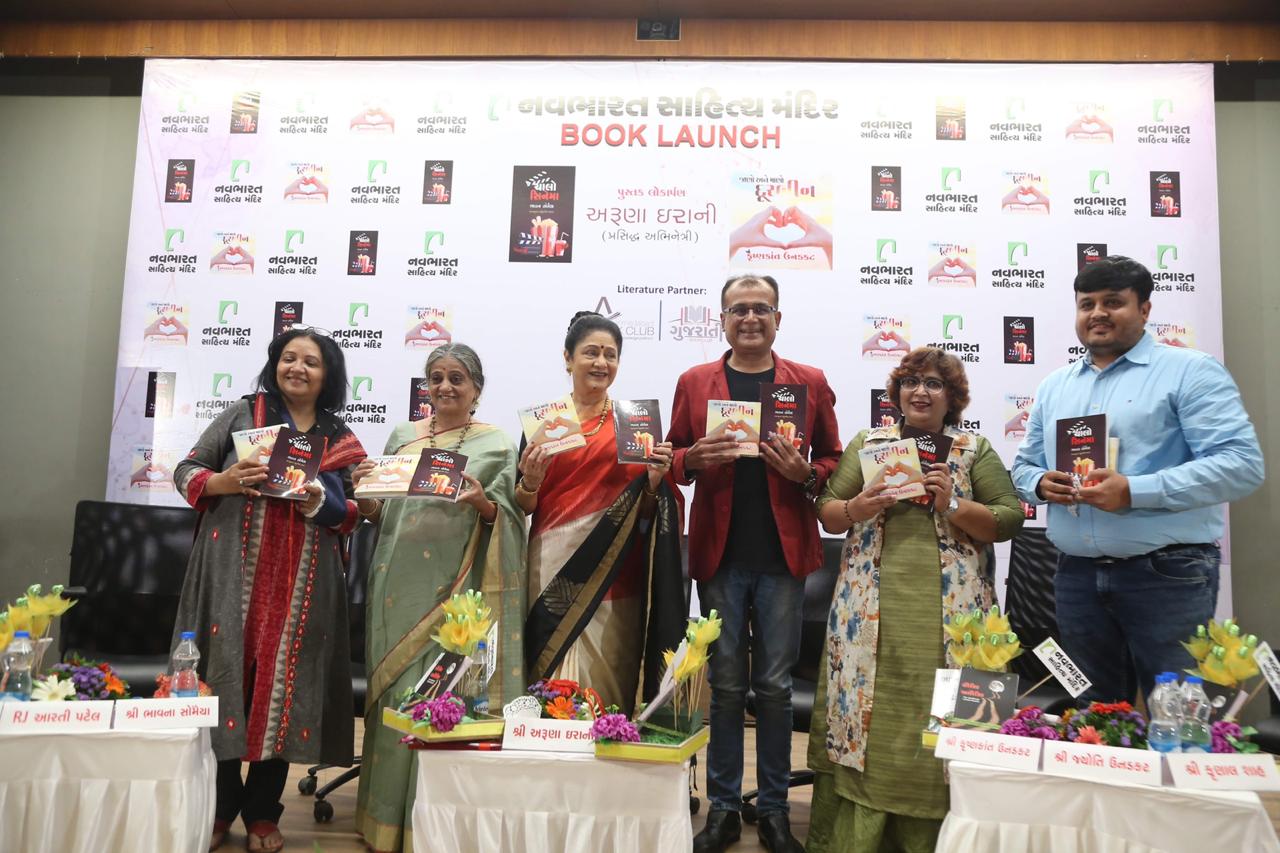 There are two kinds of authors, the first who likes to be involved in everything the publisher plans, the second who submits to the flow. I fall into the latter. When Ronak bhai asked me if should send me the event flow. I refused to participate, said it is your city and your event, I will object to nothing and enjoy myself as a guest. So it was as much a surprise for me as for Aruna Irani that Navbharat had planned a surprise tribute for our chief guest, an audio visual spanning her life and her career after which everybody got up to offer a standing ovation.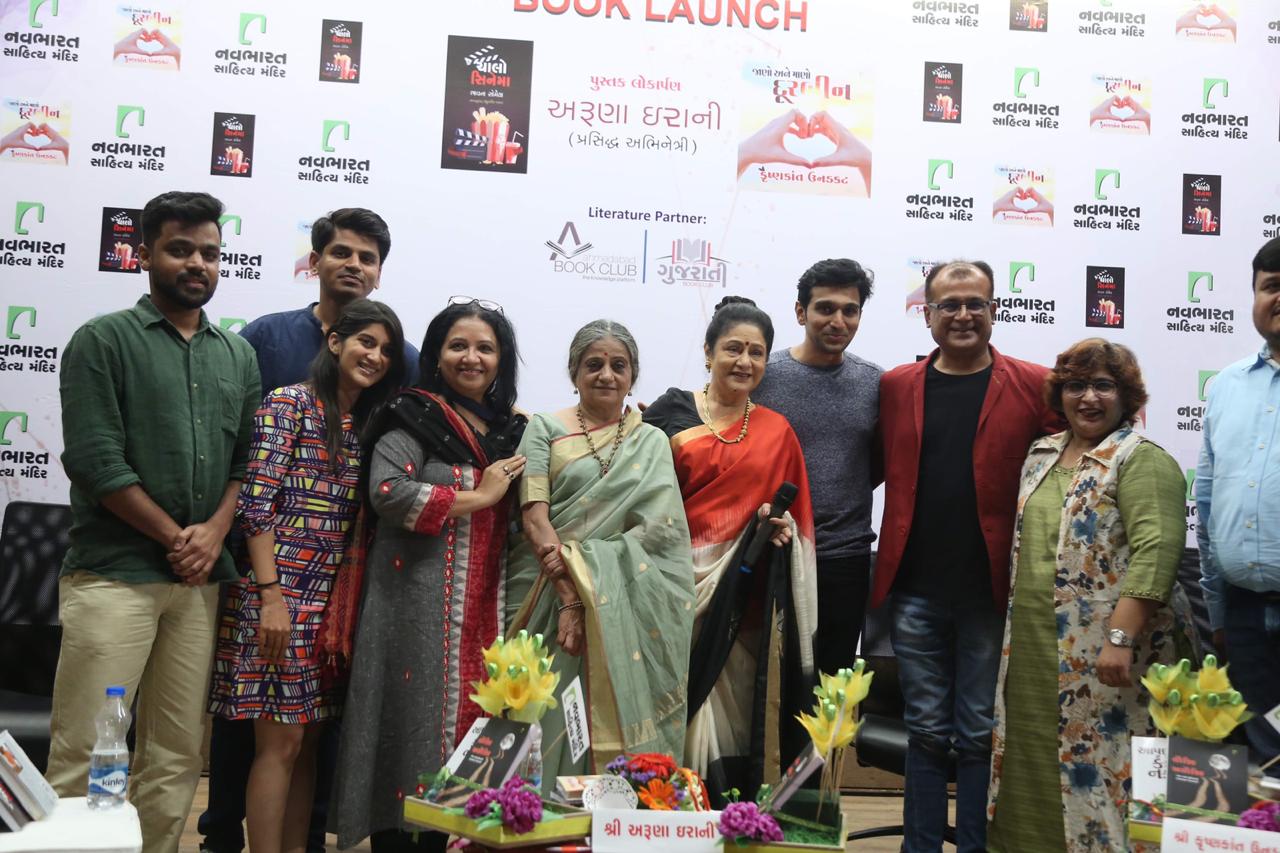 Post the speeches and before the Question Answer session there was a surprise for all of us as as Prateik Gandhi and team of Dhunki walked on to stage to meet the esteemed speakers and to seek blessings for their  film Dhunki to be released coming Friday.
A film release in between book release, where there are so many people on stage can only happen in Ahmedabad.
@bhawanasomaaya