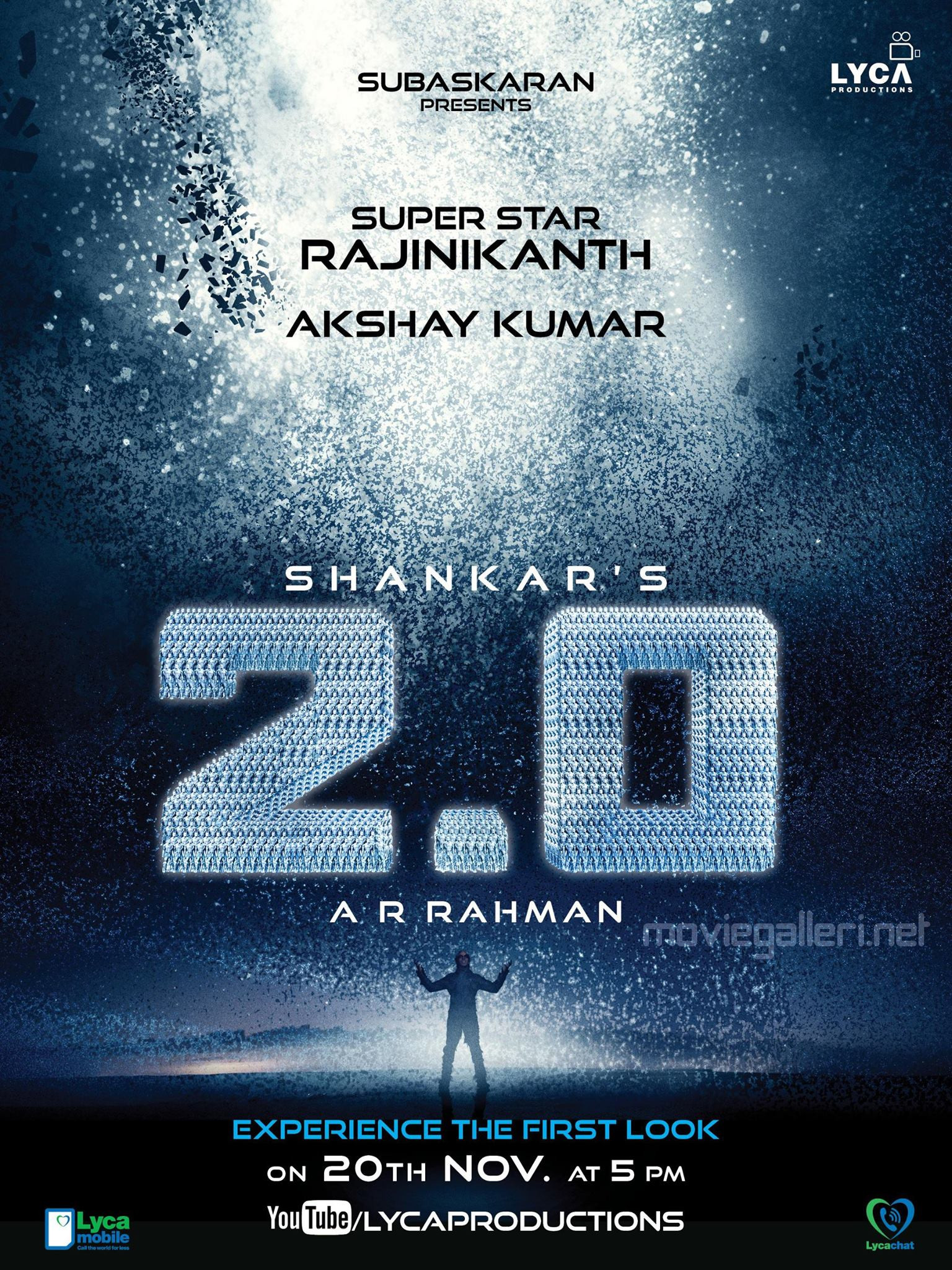 Film: 2.0
Date: 29.11.2018
Director: S.Shankar
Writers: Abbas Tyrewala (Hindi dialogue)
Cast: Rajinikanth, Akshay Kumar, Amy Jackson
Music: A.R.Rahman
There can be nothing regular about a Rajnikanth film. Not the promotion, not the release, not the press show either.
So critics watched the film in cinema halls and let me admit it was an experience.
From the liftman escorting me to the screen to the student sitting beside me in the auditorium the energy was contagious.
My review this week also will not be the regular format and therefore the important props – cell phone and dark glasses in the frame.
The story in a Rajnikanth film has never been important because the audience come to watch the superstar.
They clap before he makes an entry, clap while he makes an entry and clap as long as he is on screen.
This time however there is a story and the story is surprisingly convincing. The film discusses how over use of technology is gradually destroying our environment.
It deliberates our over dependence on the cell phone and the damage caused by the radiation frequency.
Also, this time there is not one but three Rajnikanths. The spectacled scientist vaseegharan, his creation  who turned a monster and had to be killed Chitti, dark glasses Rajnikanth and Chottu, a micro robot who flies on a bird.
What works about the film is primarily the message – Love birds and save environment and the concept.  Writer director tells you an amazing story of imagination where mobile phones transform into all kinds of shapes and forms.
It bursts into the sky like a cyclone, becomes a wave and engulfs buildings, structures, nature and human beings.
The VFX are first rate and the cinematography seductive. ARRehman's music is engaging and so are the characters.
As the ageing bird lover, Pakshi Rajan, Akshay Kumar is a surprise and as the evil bird he is sinister!!
As the scientist Rajnikanth is restrained, as Chitti, Rajnikant is adventurous and as Chottu, Rajnikant is a riot!
Must you watch 2.0 absolutely!
Watch it for the scale, for the visuals, for the message and for the actors -3 Rajnikant in one film. It can't get better than this for Rajni fans.
The demerits are the length and the climax that never ends. The special effects become meaningless beyond a point and the film could have been shorter by 20 minutes.
I rate 2.0 with 3.0 stars and a vanakam from amma to Chottu.
Bhawana Somaaaya