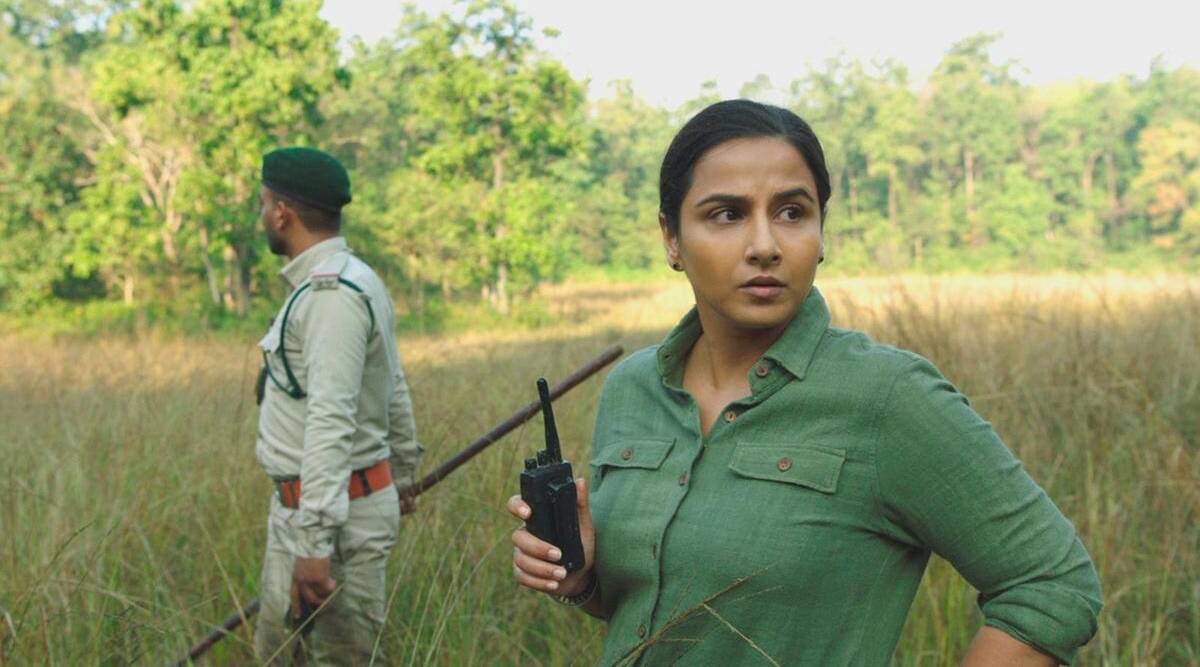 It is the story of the jungle and if you are a lover of animals, there are several reasons to watch this one directed by Amit Masurkar. It is a delight to watch the dense forest, the various animals, birds, insects, nature captured in its pristine beauty. There is minimal use of sound and music, the frames are uncluttered. Detailed writing where every sequence offers adequate information -how many hours the tigress sleeps and where she goes hunting. There is a scene how nature senses danger and it is chilling.
The film addresses multiple issues, animal welfare, bureaucracy, environment conservation, human rights, rural life aur of course saving of tigers. Many of our heroes have played forest officers in the past but they were singing songs like Dilip Kumar in Madhumati or embroiled in social dramas like Guru Dutt in Saheb Biwi aur Ghulam. This is the first time; we are introduced to an operation and the forest officer's accompanying teams- Tracking Team -Rescue Team- Expert team and Tranquilizer Team.
This is also the first instance when a female officer without picking up a gun or even raising her voice, makes herself heard loud and clear! Without makeup, without vanity, without any fuss or frill, Vidya Balan in and as Sherni is spectacular!
concluded