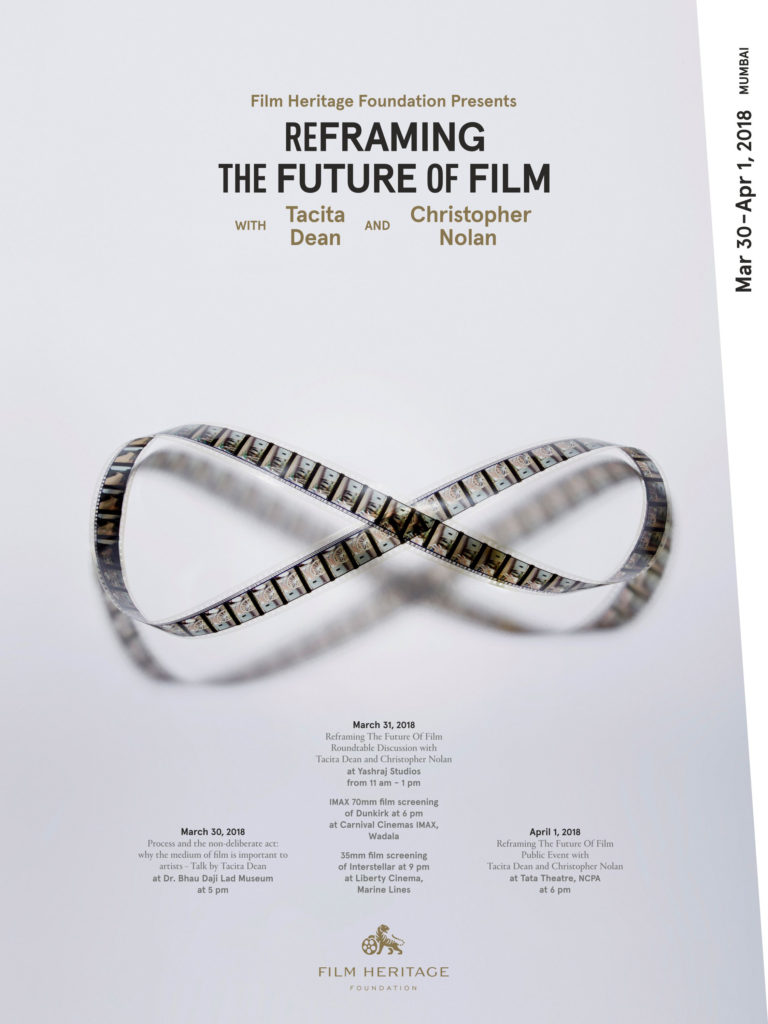 Film Heritage Foundation has been doing excellent work for some time. This week they present a three-day festival that focuses on reframing the future of film with well-known personalities Tacita Dean and Christopher Nolan. Scheduled from March 30 to April 01 Mumbai will host a never seen before come together of at and cinema.
Cinema lovers interested in the workshop can click here to register: https://docs.google.com/forms/d/e/1FAIpQLScV47qtuAsPV_O_2-kyzzJKVqdSwupJSVYhe6NfqQgQung1TQ/viewform.
For more details follow me and the blog.
@bhawanasomaaya