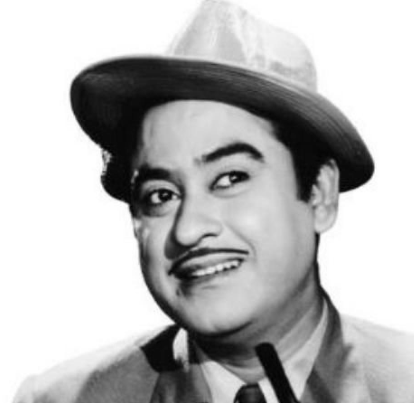 It is said that when Salil Choudhary was composing for Half Ticket he had confirmed Lata Mangeshkar and Kishore Kumar for the duet 'Aake seedhi lagi dil pe' but close to the recording Lata Mangeshkar was out of Bombay for a few days and the producer was in a sudden hurry to record the song.  He put pressures on Salil Choudhary and the music director was in a fix.
That's when Kishore Kumar came up with an idea; Kumar suggested that he would render the duet in both the male and the female voice. The director loved the suggestion because the situation of the song also was out of ordinary where actors Pran and Kishore Kumar are disguised as women and dancing on stage to escape the villains.
Kishore Kumar recorded the two versions and the producer and the director loved it. Salil Choudhary loved it too but was worried how Lata Mangeshkar would react to it. Mangeshkar returned from her trip and was informed about the change. She was curious to hear the rendition and loved it too, so all were happy and the song became a super hit.
To be continued
@bhawansomaaya