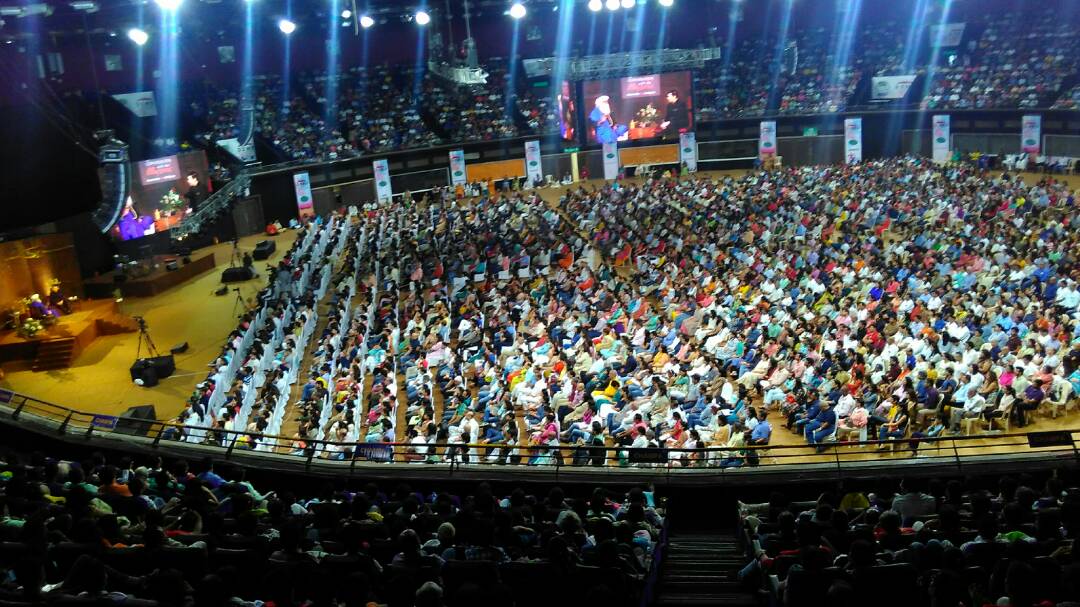 I was at a friend's birthday party a week ago, when I was asked if I would like to attend a lecture by Sadhguru. My immediate reaction was 'yes' I had read so much about him, watched him on television, read about his group, Isha Foundation and did not want to miss the opportunity of listening to him in person. My friend assured me that it was a VVIP pass and I will be able to have a close view of the stage proceedings, wherein the mystic will be in conversation with the mainstream, filmmaker Karan Johar.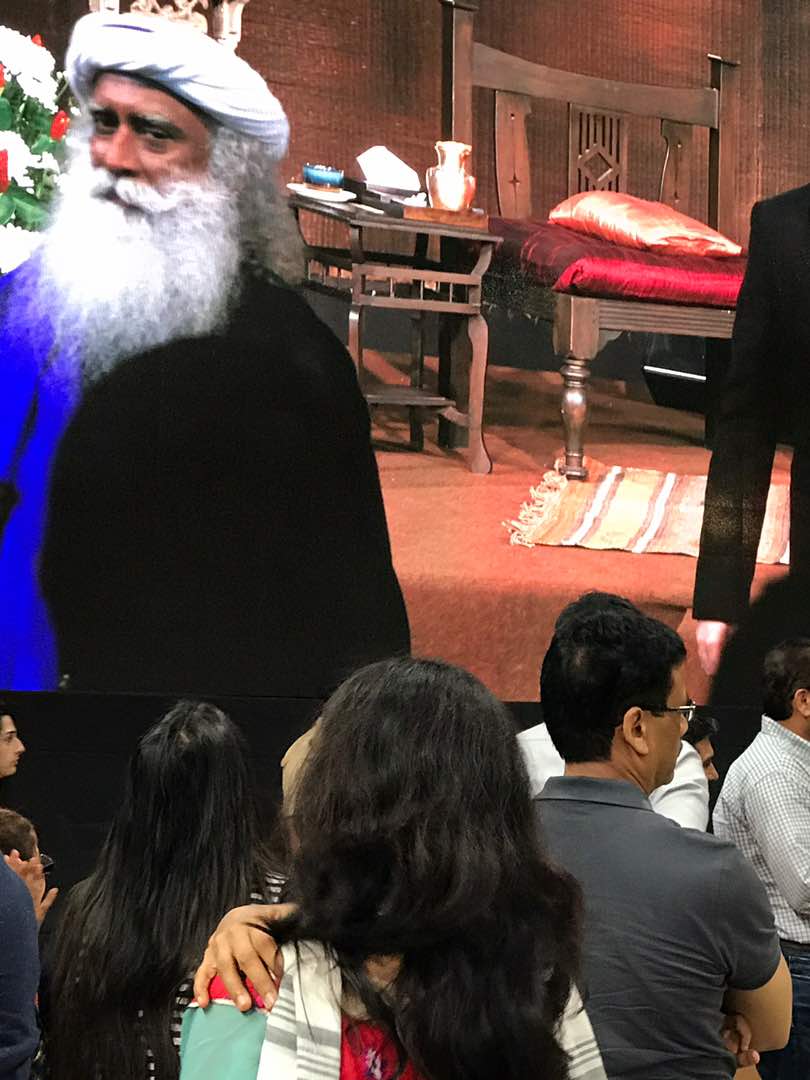 On Sunday morning as I drove to NSCI Dome in Worli, Mumbai I was not prepared for the extraordinary organisation. There were volunteers holding Isha cards directing the cars from Worli Naka right up to NSCI gate. On a hot morning, the volunteers without umbrellas or a frown on the forehead guided the bumper to bumper traffic and I must say that all the guests were remarkably patient too, call it the mood of the moment but there was a feeling that something special awaited us inside.
At the Dome Theatre, more smiling faces awaited us with folded hands, all of them immaculately dressed. They checked our invite and politely guided us to the appropriate gate. My friends and I found our seats easily and spontaneously smiled at our neighbours. As we settled down with our bags and phones, I looked around the place and noticed it was a packed auditorium and gradually the stands were filling up too.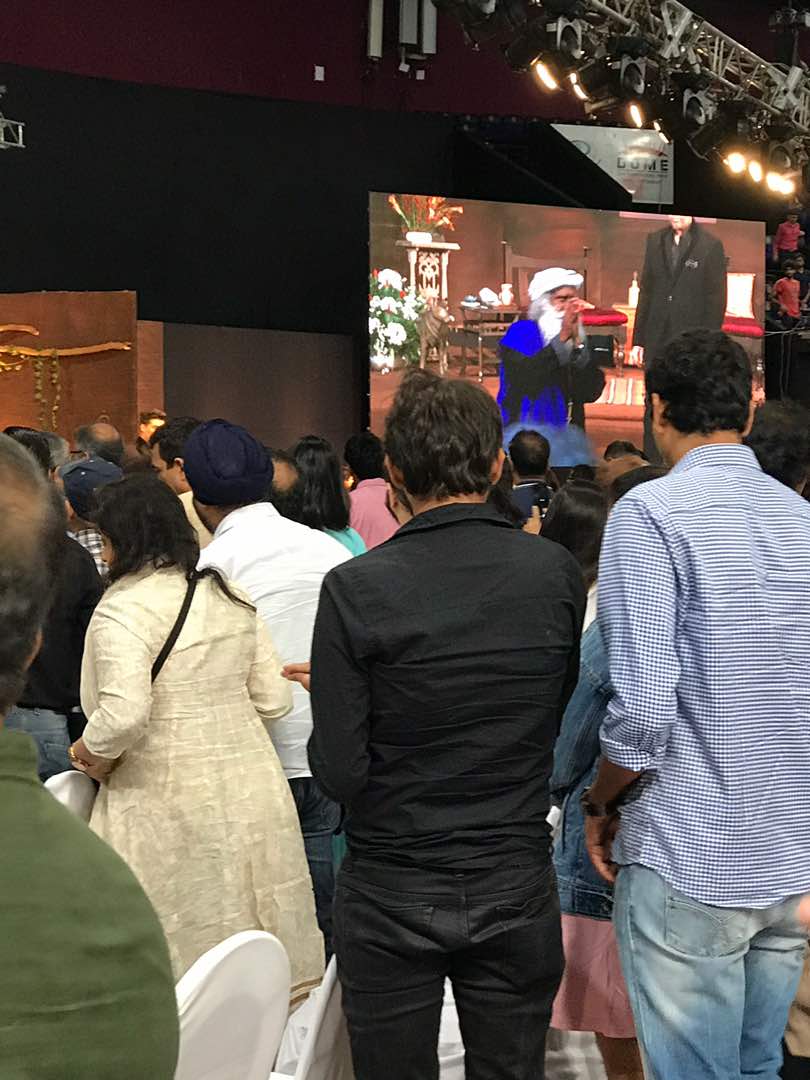 I looked at Sadhguru's large pictures around the stage and wondered what is it about this man for so many young and old to gather in such large numbers on a Sunday morning to listen to him? Is it something about his persona or is it what he conveys as a message?
( To be continued)
Follow me on Facebook, Twitter, and Instagram  @bhawanasomaaya