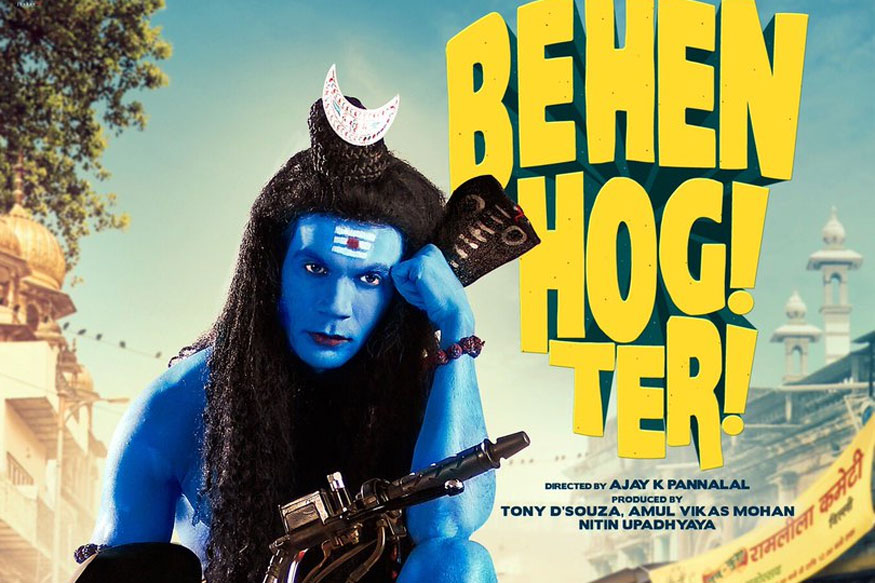 Film: Behen Hogi Teri
Date: 9 June 2017
Director: Ajay K Pannalal
Producer: Odd Ball Motion Pictures
Stars: Rajkumar Rao, Shruti Haaasan
Ratings: 4 stars
Gattu is anxiously waiting for his friend Bhoora and as soon as he spots him, Gattu jumps out of the window and all of them escape to a secluded place. It is their Boys day out because if today they are visible anywhere in the neighborhood the dada-daadis and the naana-naanis will forcibly turn them into brothers of all the single girls in the locality. Today is Raksha Bandhan, the martyr day for the boys! 
Written by Viniteet- Rajat and directed by Ajay Pannalal Behan Hogi Teri is the love-hate story of Lucknow-based Gattu/ Rajkumar Rao and Binny/ Shruti Haasan, their friends, parents and extended families.
Gattu and Binny have grown up in the same mohalla and are accustomed to the seniors addressing them as siblings when the fact is that Gattu fantasises marrying his phataka Binny except that he does not have the courage to confess this to anybody including Binny!
What is appealing about the film is that it is a simple story of simple people who lead simple lives complicated by age-old conditions. Director Pannalal introduces you to the mindset and culture of Lucknow through his delicious writing and humour.  All his characters are uniquely original, be it hero's father Darshan Jariwala, Gulshan Grover or the hero's friend Bhoora or rival Rahul/ Gauutam Gulati.
All the actors are remarkable and deliver sparkling performances to an extent that there is really nothing to criticise in the film.
As Binny, Shruti Haasan is a spontaneous actor and breathtaking to look at. She is particularly amazing as the bride on the run when she depicts exasperation sitting on the bench without a single dialogue.
Rajkumar Rao who has so far excelled in histrionics, this time knocks us out with his super timing in comedy. His drunken brawl with his friend on the terrace late at night when he vents his frustration on Hindi film heroes is first rate and hilarious!
The story does not move out of the city of Lucknow in fact out of the mohalla and yet every moment is engaging!  There are no parallel tracks, no item numbers, no guest appearances and no superstars and despite it the narrative is thoroughly entertaining!
And most important, this is not a dimwitted entertainer without substance. The film raises an important issue like honour killing without being remotely preachy or didactic.
Behan Hogi Teri cannot be missed. Watch it with your sister, friend, beloved, rather your entire family. I rate Behan Hogi Teri with 4 stars.