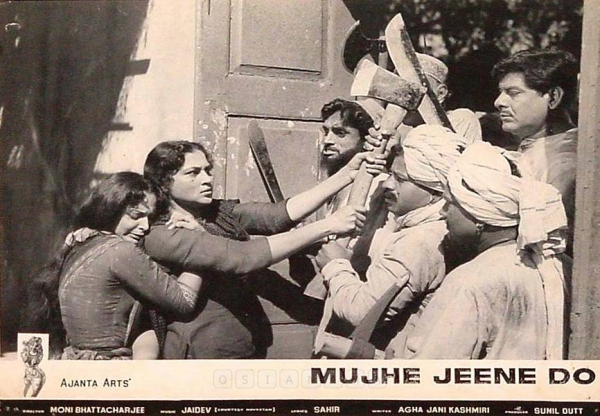 Maa Saraswati is the Goddess of learning, art, knowledge and wisdom. She symbolises the creative power of Bhrama. On Basant Panchami day, Bhrama is said to have created Saraswati, infused speech into her and presented a veena in her hand.
All our movies are an ode to Maa Sarawati in some way or the other. Raj Kapoor saw her as vidya in Aawaara. Hrithik Roshan saw her as a healer in Guzaarish. Jeetendra saw Hema Malini as a reformer in Jyoti, Kamal Haasan saw Madhvi as a teacher in Ek Duje Ke Liye and Amitabh Bachchan as a supporter in Yaarana.
Maa Bhawani is a manifestation of the all powerful and mighty Goddess Amba and she was a constant reference in all the dacoit films made over the decades be it Mujhe Jeene Do, Mera Gaon Mera Desh or Omkaara.