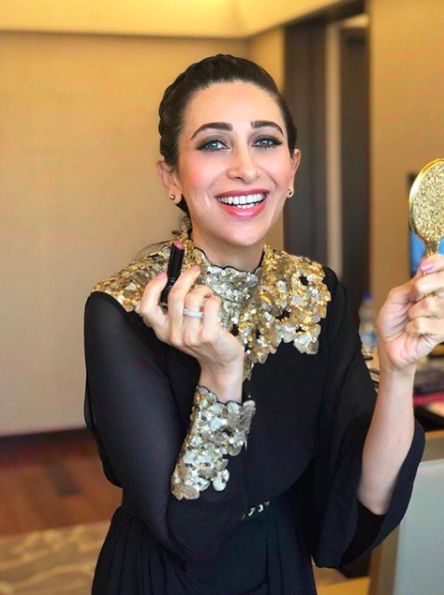 Cinema is in her genes. Daughter of Babita-Randhir Kapoor,grand-daughter of Raj Kapoor and Hari Shivdasani and great grand-daughter of Prithvi Raj Kapoor was launched by South filmmaker Drama Naidu in Prem Qaidi when Karisma was only 16 years old.
Watching her last night on India Today Conclave on television I was pleasantly surprised that Karisma was not dismissive of her films and proud to take ownership of her roles and songs including 'Sexy sexy mujhe log bole'. It was a conversation with two Kapoor sisters (Karisma and Kareena) on films, family, and feminism in cinema.
Karisma explained that she celebrated her 17th birthday on the sets of her first film and that she was very scared initially when the critics attacked her for performing songs like 'Sarkaile khatiya…' from Raja Babu a but as she got older and had a better understanding of what was expected of her she chose her films and songs more carefully like Dharmesh Darshan's Raja Hindustani or Yash Chopra's Dil To Pagal Hain which even got her a National Award for the supporting actress.
But her best award she said to the interviewer is her children because there is no greater joy than watching your children grow and she is a proud mother of her two wonderful children.
@bhawanasomaaya