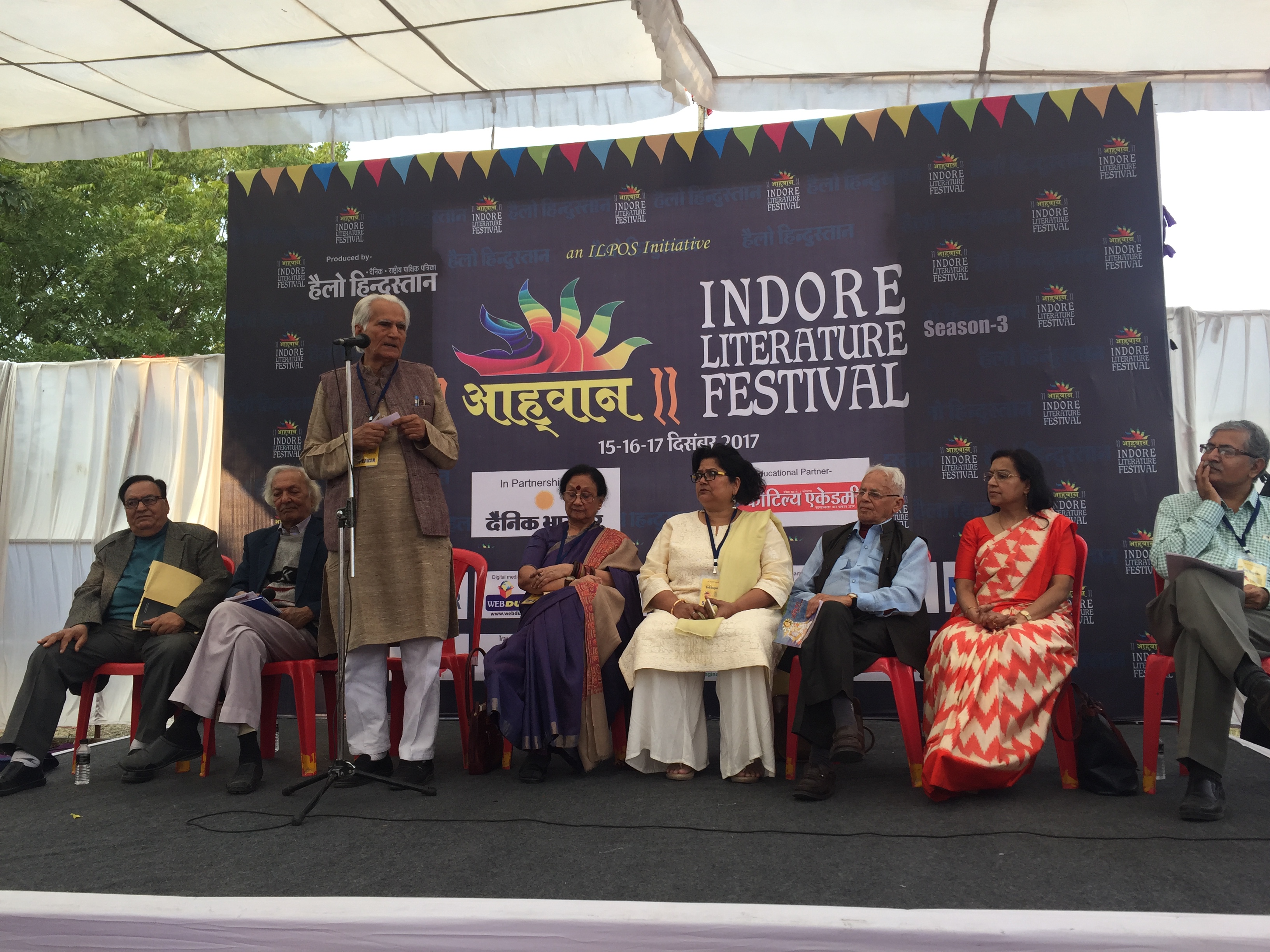 The interesting about any festival anywhere is that that there are discussions in all languages and all topics. So we have poets reciting in Gujarati, reading stories in Hindi, Taslima Nasreen reading a Bangla poem from her phone and another young author speaking in English.
The audience came in equal numbers – friends, families, relatives, in short everyone attracted to literature. All the speakers were defined a limited time and all of them respected the schedule.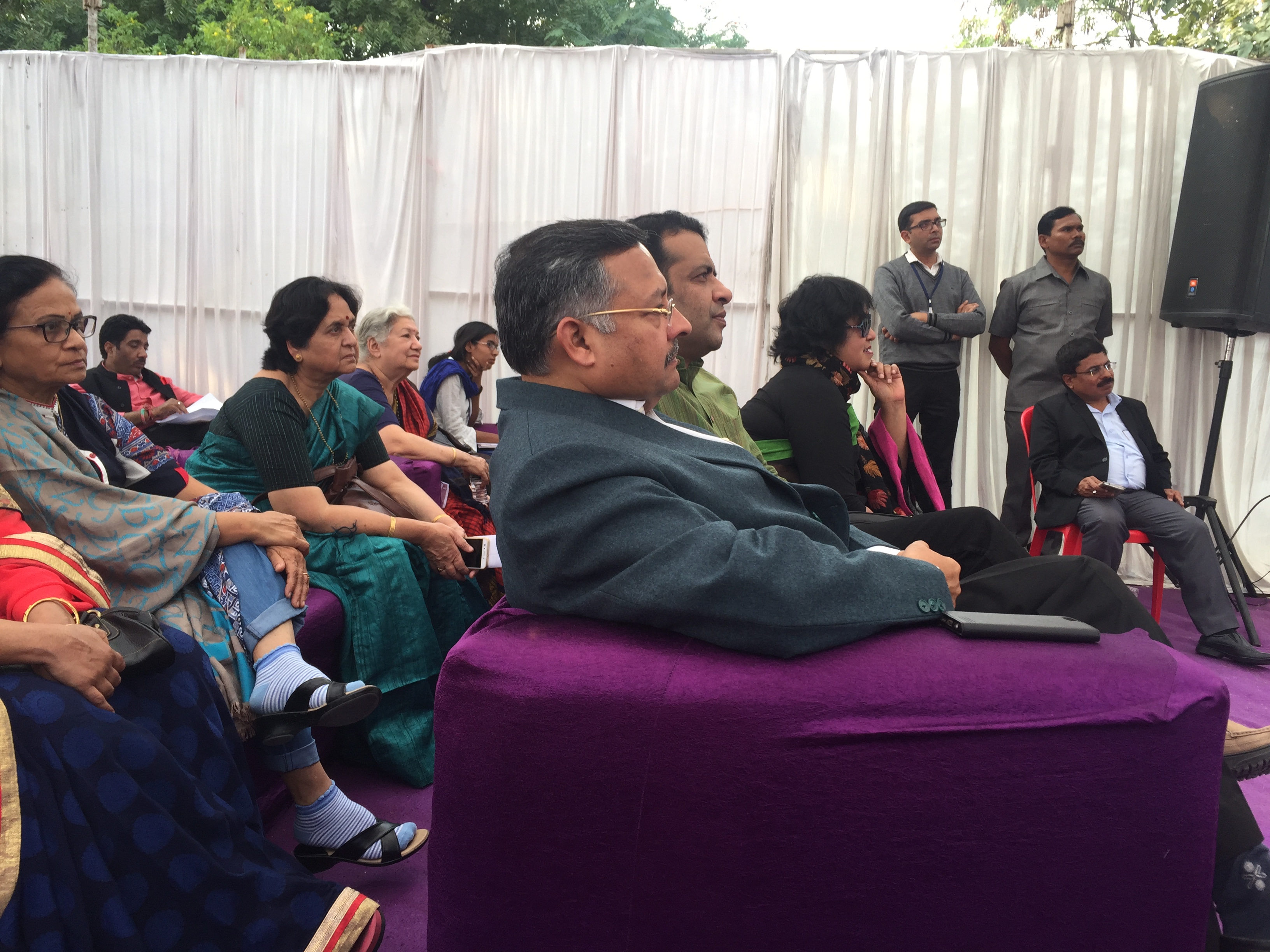 Pravin Sharma, editor Hello Hindustan made sure that he was present at all the sessions, introduced the speakers himself and supervised their stay personally as well.
His large team of volunteers worked efficiently both on and off the sets, they collected stories for their next day edition.
@bhawanasomaaya