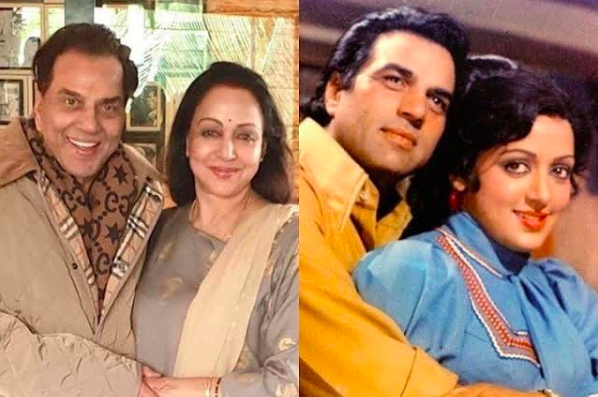 This was the phase when the lead pair Dharmendra and Hema Malini were individually and collectively raining hits.
Jugnu was their sixth consecutive hit heralding them as the undisputed star pair of that time.
The audience loved watching the pair together and the filmmakers loved casting them.
They did four films with Promod Chakraboty (Naya Zamana, Jugnu, Dream Girl, Azad) and three films with Dulal Guha (Dost, Pratigya, Dil Ka Hira) and so many more films with so many more filmmakers.
Grapevine has it that the romance between the pair blossomed during the outdoor location of the film and by the time the unit was back in Bombay, the fragrance was all over.
In my biography on Hema Malini, when questioned about it, Hema shies from elaborating on the subject but admits that shooting Jugnu and all films with Dharamji was special!