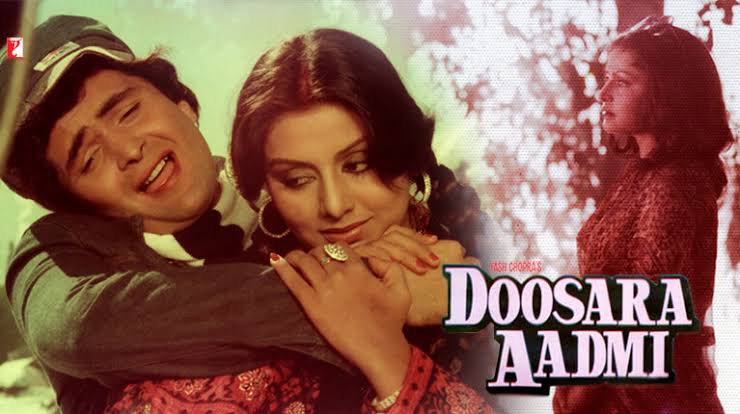 Raj Kapoor once said that every film has its destiny, and it is instinct that guides a film. Sometimes, though in the adrenaline rush, the creator disconnects with his instinct and follows a different path and in doing so, he alters his destiny, sometimes for the better and sometimes for worse.
During the shooting of Kabhi Kabhie in Kashmir, Yash Chopra decided to launch his first assistant Ramesh Talwar as director and asked him to plan his debut film. Talwar had more or less finalized a subject when a dear friend narrated to him a story about the 'other woman' who unintentionally interrupts the love story of a young couple. The older woman is attracted to the younger man because he resembles her deceased boyfriend who died in a car crash.
Doosra Aadmi or the 'other man' censored in September 1977 was a story of heart aches and heart breaks. Rishi Kapoor and Neetu Singh are still newly married when another woman enters Kapoor's life. Talwar had set his heart on casting Sharmila Tagore for the older woman role but when Raakhee learnt about this, she dressed up as the character/copywriter at an advertising agency and presented herself before Talwar.
To be concluded