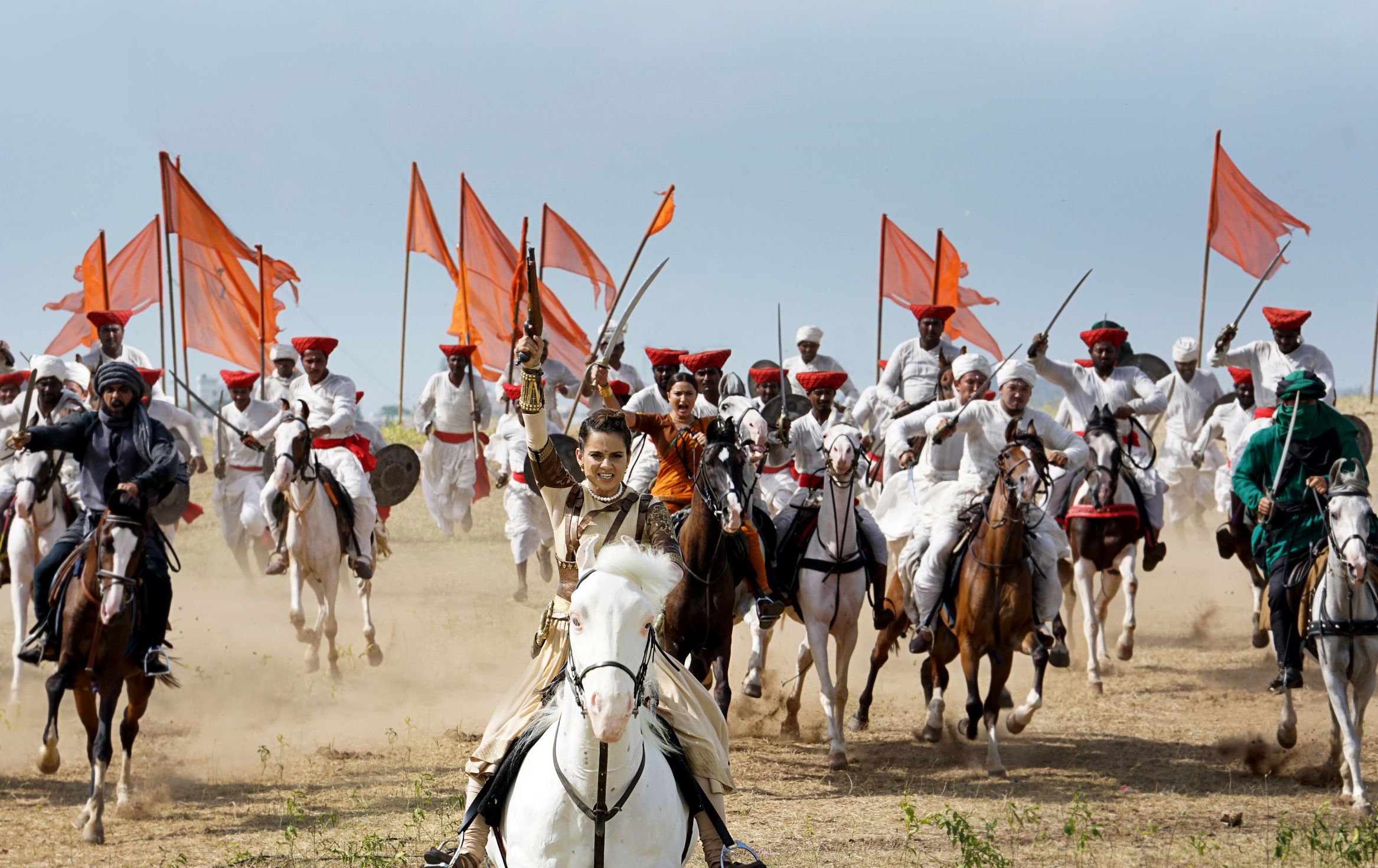 For more than a year now the actor is committed to Manikarnika – the Queen of Jhansi based on the life of the fearless warrior Rani Laxmi Bai.
Zee Studios' and Kamal Jain's film showcases Rani Laxmi Bai's extraordinary journey and features some of the best action/war sequences that will be witnessed in Indian cinema. From a massive crew, real weapons from 1857 to heavy armory mixed with hi-octane stunts – the film offers a true visual spectacle for the audience.
Nick Powell, the well-known international action director auditioned over 1000 fighters for the action sequences in the film. From which, he chose the best two hundred for training. Once these two hundred were trained, they further trained two more hundred. Not just that, even the horses used in the film were trained for the action scenes. The entire crew trained for about 4 months to prepare for the epic war scenes in the film.
Kangana Ranaut who plays the protagonist uses two types of real, authentic weapons used in 1857—cap-lock pistols (one shot pistols) and cavalry brown Bess (muzzle loading rifles).
Talking about the action in the film Kangana says, "Rifles were new for people at that time, and only a few used them. While the British army used Enfield rifles, Rani Lakshmi Bai preferred swords. I was fascinated that we have used the same authentic weapons in our film that were used more than 200 years ago during the1857 battle. The action sequences were quite intense but that did not deter anyone from giving their best.
"The shield I wore in the battle scenes weighed about 5 kilos but we got used to dressing heavy. The process was long and tedious but it was all about discipline. The entire team was scheduled to wake up at 2 am with a wakeup call and arrive on the sets at 3am. The makeup-hair-costume and rehearsals together would take about 6 hours so we would begin shooting at about 10/11 all the scenes were so elaborate with so many warriors and animals that we could barely complete a scene a day.
"And next day we were back to the same schedule that is wake up at midnight and report on sets at dawn. It has been tremendous hard work and after this film is complete the entire film needs a long, leisurely holiday for sure.
@bhawanasomaaya