The universities have been in spotlight after what happened in Delhi recently but not all encounters at education centers have been controversial.  As part of my new book promotion I was invited to address students at the Indian Institute of Mass Communication and it was a delightful experience meeting Dr Surbhi Dahiya, Dean Students Welfare who is also an associate professor of journalism.
After a brief walk in the campus I was introduced to other faculty members Mayank Agarwal, Additional Director General and Professor Hemant Joshi. The trio briefed me about the college and the prospectus over a refreshing cup of masala tea and Kurkure and then it was time to meet the students.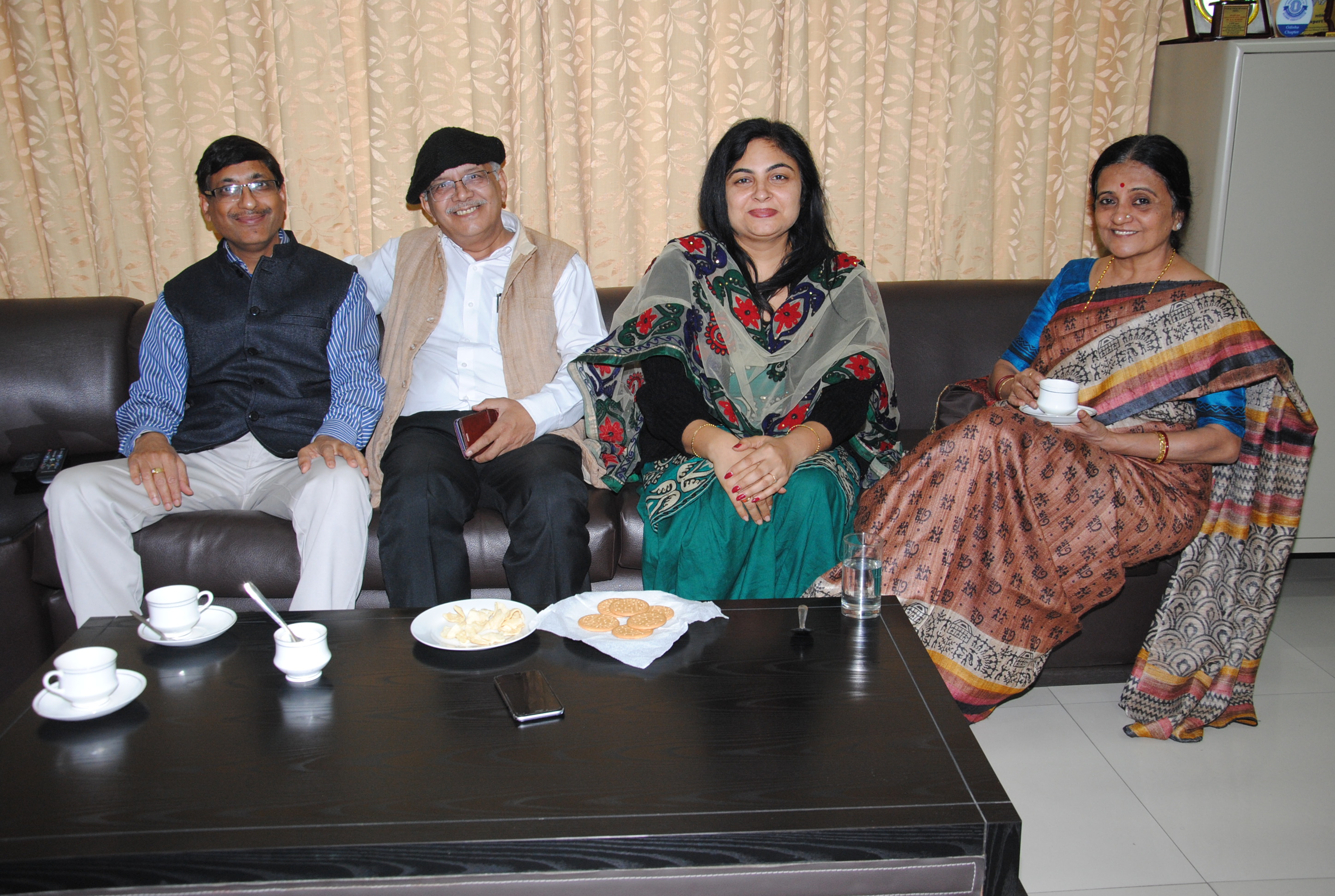 The students, some tired, some distracted, some curious though still on the phone strolled into the room languidly and preferred to sit with friends on the back rows. Despite the teacher's ample request urging them to move ahead, they continued to occupy the back benches, unsure of what to expect from me in the coming hour. I don't blame them, they are exposed to lectures hour after hour and day after day and it is understandable that they feel brain tired!
So I did not give them a lecture, I shared my experiences, I shared my fears and anxieties as a journalist, my conflicts as a critic and my passion as an author and slowly I found a change in their body language. There was a twinkle in their eyes and questions on their mind.
Many met me outside to ask more questions, more details but by that time I was exhausted and looked forward to reaching my hotel.
Moral of the story: Never refuse an opportunity to interact with students. They teach you more than they learn from you.