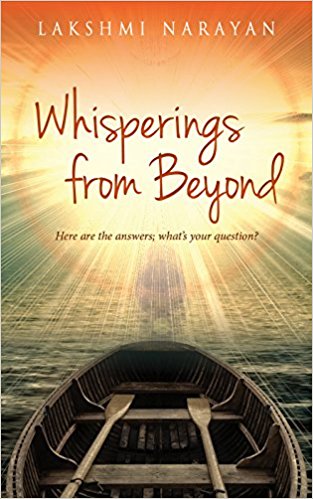 My friend and author Laksmi Narayan began her career as a journalist with Times of India and went on to become editor of Flair and Eves Weekly. She worked in Dubai and Singapore as a journalist before returning to India again. Her book Bonsai Kitten won her critical acclaim.
Narayan's new book Whisperings from Beyond is not like any book you have read so far. She offers a succinct thought for each day of the year, calls it a detox exercise, says it as important to clear the cobwebs from our spirit and writes because the mental pilgrimage will help us get closer to the Source.
Narayan confesses that this collection of thoughts has been coming to her on a regular basis from November 2008 says all of us have from time to time been plagued with questions – Who am I? What am I doing here? Where do I go from here?  But do we find the answers, perhaps not until we are destined to.
(To be continued)