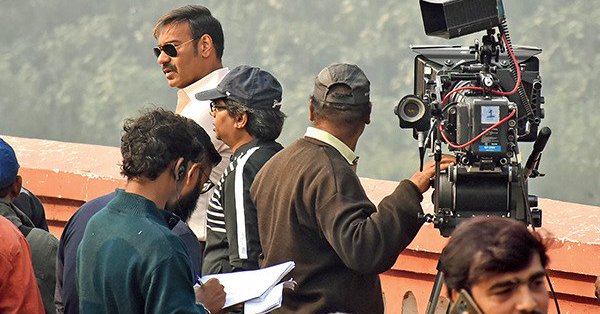 Now, this is from a reliable source. Raid released last week is inspired by a true story of an honest and a brave heart team of Income Tax Officials who carried this search action in UP. This search was done by Kanpur Investigation Unit.  In those days, the Kanpur Investigation Unit was under the CIT, Kanpur. There used to be only one Unit at Mayur Bhawan New Delhi, which was under the then DIT (Inv), Delhi; and, it alone had all-India jurisdiction.
The two gentlemen we see in the film are modeled on A K Batabyal [(then DDIT, Kanpur, the post was called DDIT then; now it is known as Addl DIT) and S P Pande (then CIT, Kanpur). The team had searched the premises of a steel rolling mill owner and had recovered more than 1 crore in cash and some 30 gold bars (each weighing 3 seers and bearing the stamp of the year 1946 of the Indian Mint).
It was quite a sensation as it was the highest cash seizure in the history of the Department at that time. The team members were prominently featured in all the newspapers and became household names in all of Kanpur. In those days, there were no reward schemes as such so each one of the team received an appreciation letter signed by the chairman and it was placed in their ACR.
Mr. A K Batabyal retired from the Board as a member and now lives in Kolkata. SP Pande went on to become the first DIT(Inv) in Mumbai. A few years after his retirement, he passed away due to cancer.
The idea of the movie was to project IRS, Income Tax Department, and its officials in best light which is really unlike the prevailing perceptions today. The reason the film evokes so much curiosity is that it projects the boldness and fearlessness of upright officers, a diminishing quality among professionals today. Yes cinematic liberties have been taken and there are deviations from the actual plot but these are necessary for a film to be engaging and hold the attention of the audience.
@bhawanasomaaya