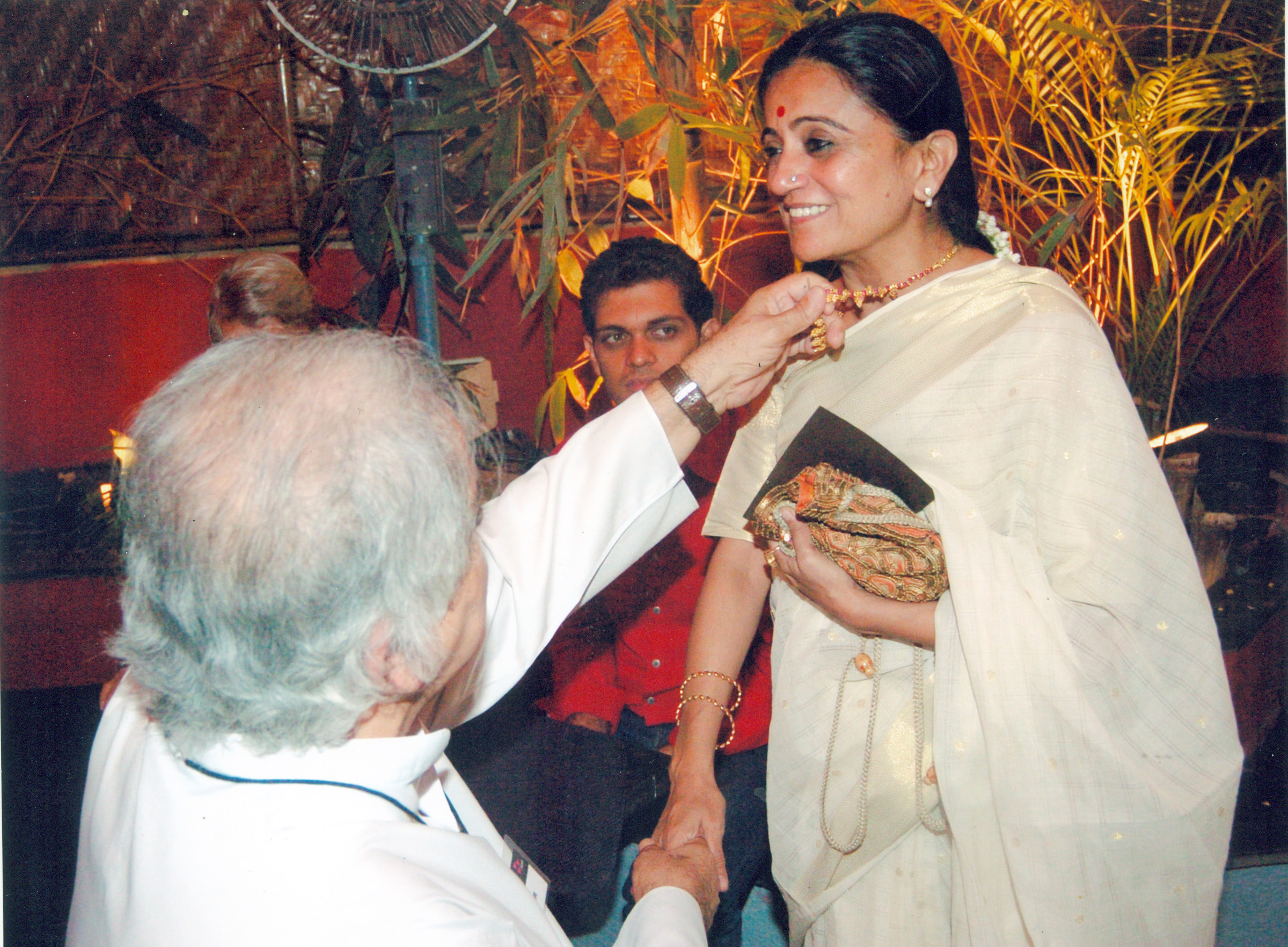 I'm at a book launch and in the middle of the event my What'sUp reads: Shashi Kapoor no more.
I knew he was in the hospital… I knew he was not doing well, his daughter Sanjana Kapoor had discussed he was deteriorating but I was hoping he would fight back and return home. He didn't.
As I rush out of the venue waiting for my car, I discover it is thundering and raining heavily. There is no reason for this sudden climate change and I wonder if it is nature's way of displaying anxiety over Shashiji's exit.
It is a dark stormy evening and as I drive home, my mind wanders to the first time I met Shashi Kapoor way back in the 70s. I had called his home to fix an appointment for an interview and he asked me to come over the following morning to Famous Studio. Still in college and inexperienced I innocently asked 'Where is that?' 'Open the directory young lady and find out for yourself' was his answer.  That was the first lesson I learnt as a journalist. You don't ask directions, you figure it out yourself.
He gave me a wonderful interview and I kept meeting him again and again chronicling his life and career over the years.  He was extremely charming and devastatingly good-looking and female reporters fought with each other to interview him. He was the busiest star in film firmament in the 70s shooting double/ triple shifts a day and conducted all his meeting/ interviews in his car, driving from one studio to another.
Shashi Kapoor has unknowingly been a major influence in my grooming as a journalist. There are many lessons I have learnt from him. Once due to shortage of rooms at a studio he was sharing his makeup room with veteran actor Bharat Bhushan. I had an appointment with him and as soon as I entered his room began chatting with him.  He was annoyed that I had not greeted Bhushanji and when I whispered that I had not been officially introduced to him, Kapoor flared up 'you don't know Tansen… you don't know Baiju Bawra  why do you presume you need introductions?' He was right and I apologized.  Not satisfied he dragged me to his set holding my hand and made sure I said Namastey to his producer/ director/ writer and the camera man. He said it was rude to not acknowledge the unit and I have remembered that.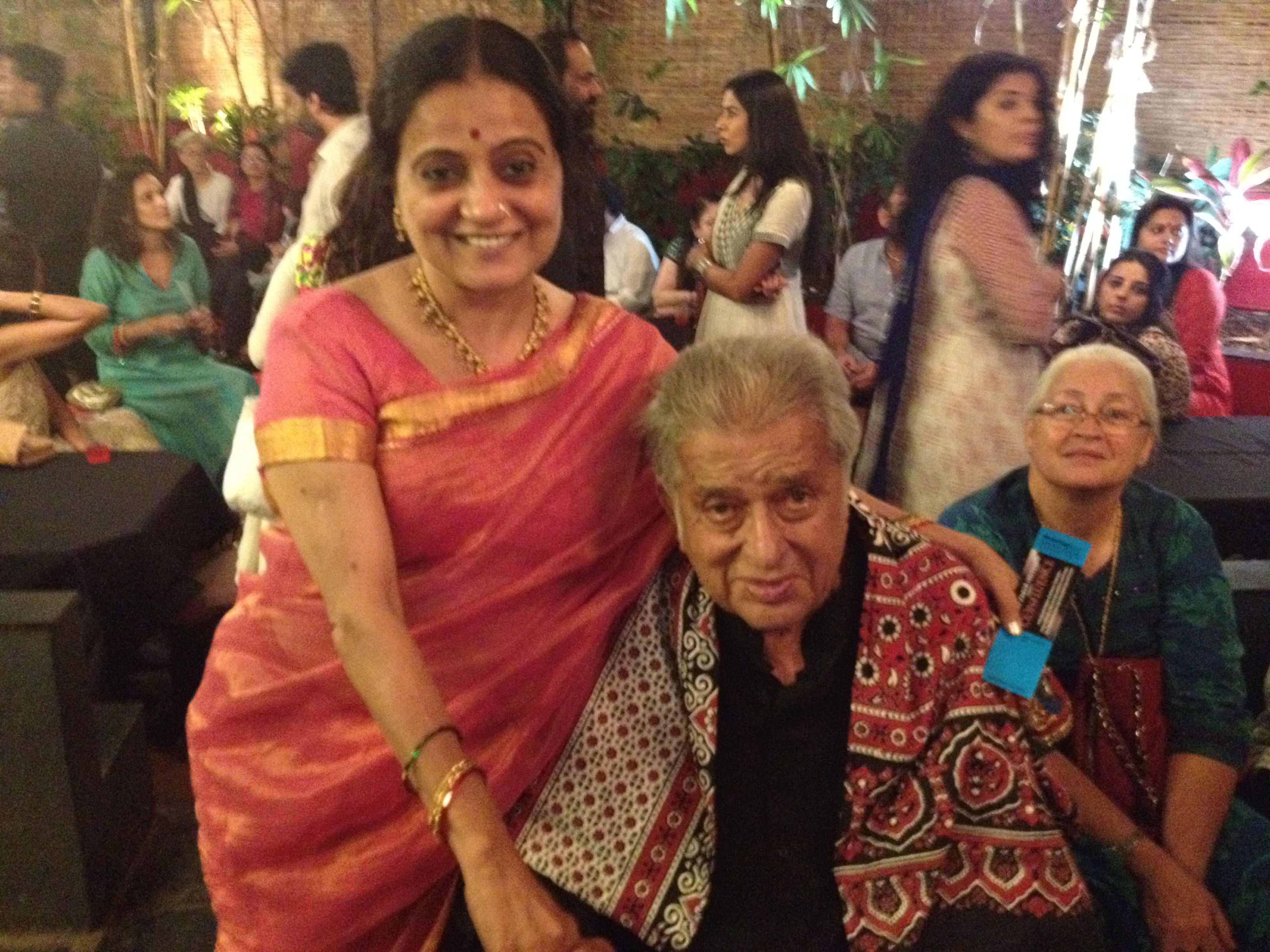 He said an actor must always know his lines thoroughly and he always did. He was as meticulous about his dubbings and marked his pauses on the dialogue sheet so he did not make a mistake. He was a master at time management as well and compressed all his meetings/ interviews while travelling from one studio to another. I was with him when he would meet up with foreign architects to supervise plans for Prithvi Theatre at that time an empty space. It was his dream to resurrect his father's theatre and his wife Jennifer went all out to make Prithvi Theatre the cultural hub it is today.
When Jennifer ill, Shashi Kapoor put everything on hold to be with his wife and when she died, he went into depression and neglected himself. He put on so much weight that he had to eventually stop working.  He was not interested in acting any longer and not interested in making films either.
He continued to be attached with Prithvi Theatre fortunately and spent most of his evenings watching a play and later relishing a drink at the café.  I always bumped into him every time I visited the theatre and chatted with him about old days. Initially he found it all entertaining but as years went by and he turned frail he appeared more and more disoriented and seldom talked with anybody.
Come November though and Shashi Kapoor was always present at the Prithvi Theatre Festival to light the lamp and declare the festival open. In the later years he did the honors sitting on a wheelchair but the tradition continued. The guests were happy just to see him and it did not matter that he did not recognize them any longer.
Except this November, last month for the first time since the inception of Prithvi Theatre in the late 70s Shashi Kapoor was not present at the inaugural because he was in the hospital.  He had in recent times been in and out of the hospital so many times that all of us thought he would somehow recover and come back once again.
He didn't but the show had to go on and Kunal Kapoor and his children kept the spirit going.
Shashi Kapoor is no more but we will remember him through his films and his legacy of Prithvi Theatre. As long as his children and his grandchildren continue with the tradition their parents believed in, Shashi Kapoor will live with us forever.
Bhawana Somaaya/ @bhawanasomaaya