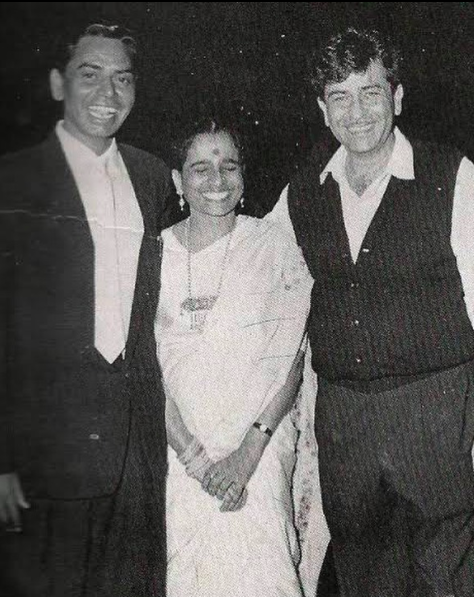 Shailendra knocked on Raj Kapoor's studio door when his wife was pregnant with their first child and they needed stability.
Raj Kapoor was filming Barsaat at that time and two songs still had to be written and recorded.
Kapoor paid Shailendra Rs 500 and he wrote 'Patli kamar hai' and the immortal 'Barsaat mein' both composed by Shankar-Jaikishan.
It was the beginning of a long and a fruitful association that lasted many years, about 21 films and a variety of songs that included the playful Anari, poignant Jis Desh Mein Ganga Behti Hai, sensitive Sangam and classic Mera Naam Joker.
Shailendra worked with other filmmakers/ composers as well. There was Sali Chowdahry, SDBurman, Ravi Shankar and everyone was familiar with his volatile temperament.
The Anand Brothers had originally signed poet Hasrat Jaipuri as lyricist for their film Guide but later, went to Shailendra.
Shailendra was upset that he was not their first choice and to make his displeasure apparent, hiked his fees and made Anand Bros pay double.
They agreed to his demand and Guide proved a super hit at the box-office.