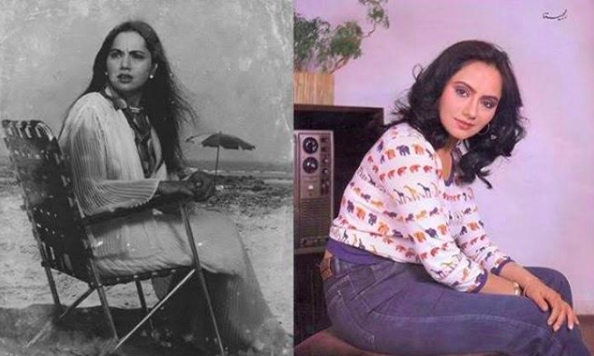 In the late 70s when I began my career, the FTII actors were a big rage and Ranjeeta Kaur was among them. She had signed some prestigious films with top banners like HS Rawail's #LailaMajnu pairing opposite Rishi Kapoor and was touted as among the promising stars.  I often met Ranjeeta those days because she was friends with Akbar Khan and I would often bump into them at the Sun-n-Sand Hotel. Akbar spent most of his evenings by the hotel poolside, watching sunset and eating steaks. Those days, Sun-n-Sand was a favorite haunt of the film fraternity and journalists conducted frequent interviews at the coffee shop. Almost every day a crew was either shooting or hosting a celebration at the hotel.
 
Ranjeetw saw a super phase in her career when her film Suraksha with Mithun Chakraborty proved a big time hit at the box-office. In the film industry nothing succeeds like success, so when Tarana, Humse Badhkar Kaun, Aadat Se Majboor, Baazi and Gunahon Ka Devta all proved big hits, the pair got coined as coined Amitabh -Rekha of small budget films.  The interesting part was that since both of them came from FTII they were close friends and as long as they worked together, there were no conflicts, no controversies. Most of her fans remember her for her Mithun Chakraborty films but my personal favorite Ranjeeta film is Rajshri Productions' Aankhiyon Ke Jharoke Se. Everything about this film was special, the story, the music and the performances.
 
One fine day, sometime after Satte Pe Satta, Ranjeeta Kaur got married and settled down in Pune. She was still in Maharashtra but nobody ever saw her, spoke of her and then about two years ago, I met Ranjeeta at her ex manager Rakeshnath's daughter's wedding, she still looked the same, appeared awkward and shy like always. I asked her why she was not doing any more films or series and she merely smiled. I'm still figuring out what that expression meant and what is holding her back.
And by the way, happy birthday!