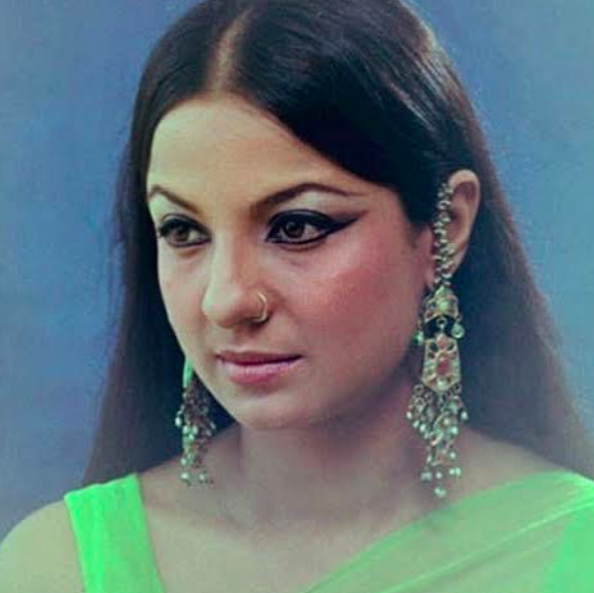 The first time I met Tanja was at her Santacruz residence where the entire S Mukherji family lived together as a large, joint family. Tanuja and I arrived at her door together and as the maid opened the door to let us in, a little Kajol peeped from behind and leapt into Tanuja's open arms. Tanuja carried her instantly and smothered her with kisses and in baby talk asked her, 'Mera Kaaju kya kar rha hai?'to which Kajol picked up a jhadu and said 'Main jhadu lagata hai'.
 
Till as long as I was in the living room talking to her mother, little Kajol was occupied cleaning the floor with her broom while an exasperated Tanuja exclaimed that though her daughter has a trunk full of toys she is only enamored with the jhadu.
 
Over the years, I would often bump into Tanuja and we always managed to strike a meaningful conversation because Tanja is incapable of polite conversations for the sake of it. She is probably among the few actresses to have enjoyed such a long innings in her career- she started as a child star/ Baby Tanuja in the 1950 Humari Beti. In 1960 she got her first adult break/ Chabili and in 1966 her first heroine role/ Baharey Phir Bhi Aayengi produced by Guru Dutt banner but due to Dutt's untimely demise, Shaheed Latif completed the film and Dharmendra replaced Guru Dutt as the leading man.
 
Tanuja looked and acted differently from other heroines and that is what made her stand apart. Vijay Anand cast her as the second lead in Jewl Thief and she gave us the immortal 'Raat akeli hai…'in Asha Bhosle's sexy voice. Soon she was working with all the top heroes, Izzat with Dharmendra, Jeene Ki Raah with Jeetendra, Haathi mere Saathi with Rajesh Khanna and Anubhav with Sanjeev Kumar.
 
After Ek Baar Muskura Do, she married director Shomu Mukherji but that did not intervene her career but post babies, like all other actresses, she was cast as Bhabhi of her once co-star Amitabh Bachahan in Khuddar.
Tanuja was aware that her roles were getting smaller, less impactful so shifted focus to regional cinema (Bengali and Marathi films) for creative satisfaction. Her last film Pitruroon received rave reviews and this birthday as she turns 77 she completes seven decades in cinema which is by no means a small achievement.