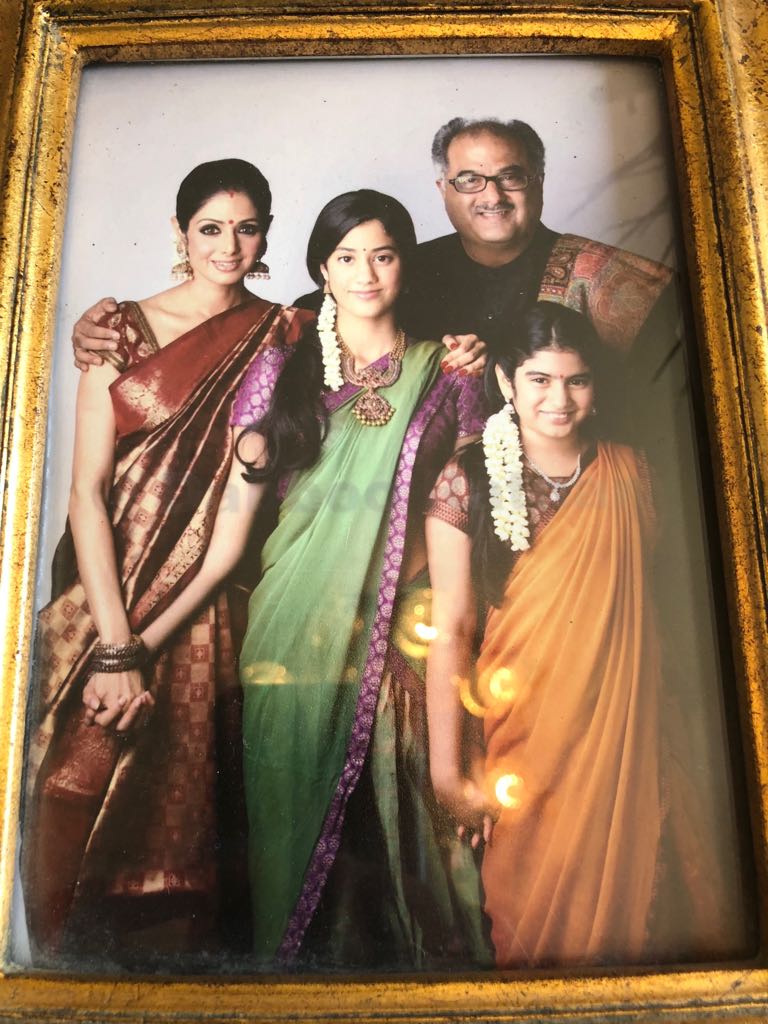 Year 2018 has been a difficult year for Boney Kapoor and his daughters struggling to survive after Sridevi's sudden demise. It has been more than a year since she is gone and a biography has been released on the actress first in Delhi and now in Mumbai.
The first time I heard of Sridevi was in the early 1980s. Actor Jeetendra mentioned her to me in his interview and took me to watch the screening of Himmatwala songs "She does not know a word of Hindi but look at the way she dances and emotes. Mark my words this girl is going to be a sensation".
Over the decades, I interviewed Sridevi a number of times and even though she was magic on screen, off screen she only communicated in mono-syllables. She didn't care that the media made fun of her, called her 'thunder thighs' because she knew that her producers relied on her and she never let them down.
I was on the sets of Mr India when Shekhar Kapur was briefing her for 'I love you' and Sridevi listened in silence and then repeated what he said to her to her sister Srilatha in Tamil. I was confused what was going on but not Shekhar "Probably that is her way of processing, all actors have different methods" he said, probably, because when the camera turned on Sridevi was magic with her chiffon flying in the air.
The 80s introduced two heroines from down South, Sridevi and Jaya Prada and while most thought Jaya Prada would win the race it was Sridevi who surpassed all her rivals to become numero uno. The Tamil and the Telegu film industry never really forgave Bollywood for stealing their biggest and the brightest star but accepted that Sridevi was meant for a bigger audience.
 To be continued
@bhawanasomaaya