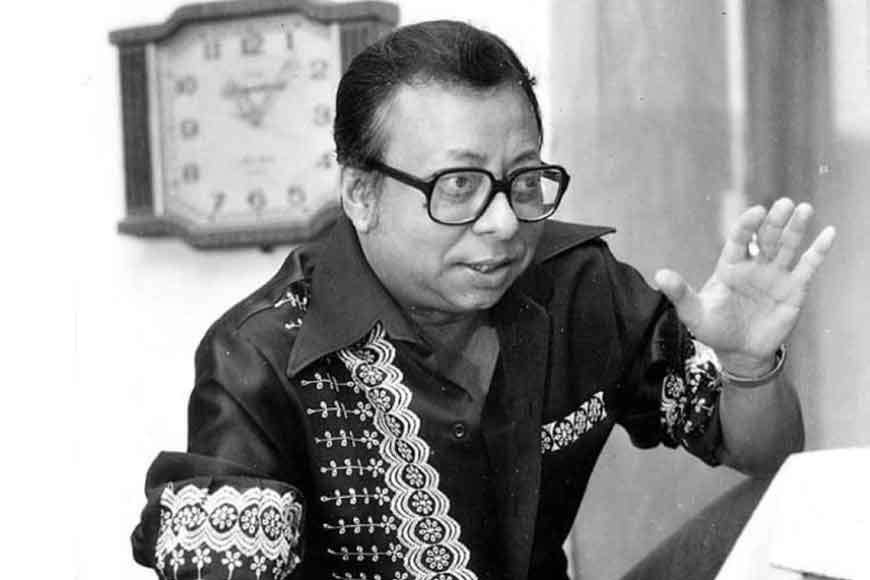 Hindi cinema has been blessed with the most accomplished artistes and if after so many decades, we are still hooked on to our old songs, then the credit goes to our music composers/ lyricists and to our singers. But while the best talents are forgotten after a few decades, there is one composer who gets bigger with time, Rahul Dev Burman/ Pancham Da and that is because RD Burman did not cater to an era or a generation, he created music for eternity. His talent was timeless and his memories are priceless.
On 27 June it was Pancham Da's eighty-second anniversary and my most precious memory of him was shared by his wife Asha Bhosle. She said she always gave special gifts to him on his birthday. One year, he wanted to outdo her and sent her a broom wrapped in silver paper. Broom because Ashaji is obsessed with cleaning and was forever dismantling RD Burman's studio and tidying up his work place. RD thought that presenting her a broom as a birthday gift will make her realize her mistake and she will stop rearranging his things around the studio.
As I write this blog my head reverberate with all his memorable compositions over the decades, for Shammi Kapoor/ Teesri Manzil, for Rajesh Khanna, Aradhna/ Kati Patang/ Mehbooba and ofcourse for filmmaker Gulzar/ Parichay/ Khushboo/ Mausam.
His loved ones will forever regret that RD died before the release of 1942 A Love Story a film marked as his comeback. It was not to be but ever since, come 27 June and every radio channel/ tv channel/ newspaper will run tributes to the maestro. That's show business, that's life!