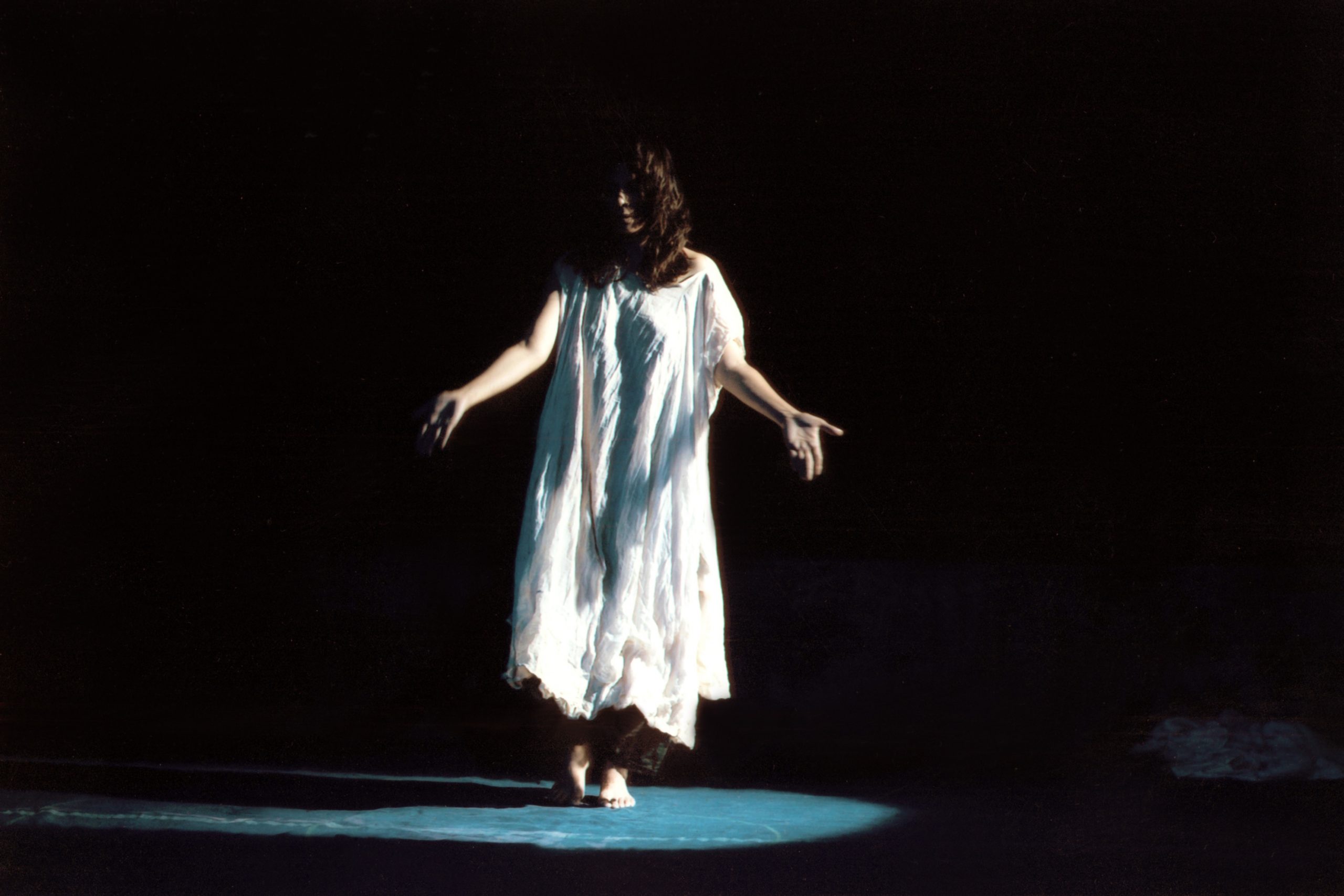 It is always interesting to watch a solo performance of an actor on stage but this is worthwhile only when the actor is very good. This week versatile actress Mita Vasisht pays tribute to Lal Ded the most celebrated woman mystic and poet of 14th century Kashmir. The play is an ode to the iconic personality through a collage of poems, songs, thoughts and philosophies of the medieval poetess.
Mita Vasisht who has also made a documentary on the poetess says the film reflects her in her various avtaars. "I have mixed different mediums on a common platform and I think it works. The production is very close to me as I have travelled with the idea around the country since 2004 and co-written it"
Vasisht says the tri language (Hindi, English and Kashmiri) is a journey into the collective consciousness of the present times and introduces us to powerful poetry. "Lal Ded recited verses that touched the lives of people of Kashmi and the reason she chose this as her subject was to revive relationship with poetry from different cultures and empower ourselves."
Born into Brahmin family Lal Ded is revered and loved after700 years and remains the archetype for all Kashmiris, both Muslims as well as the Pandits. Her poetry found a resonance amongst people from other parts of India and outside like France, Holland, Germany. The fiery artiste transgressed all boundaries by discarding her clothes at an early age and connected with people via her poems/ vaakhs resonating secular values that transcended the narrow confines of caste and religion.
Directed, conceptualized and performed by Meeta Vasisht the 60 minutes play, the screening of the film will be followed by a workshop is a master class where in the actress, writer, and co-director of the play deconstructs the process of her performance to an extent where the audience transforms into a participant.
@ bhawanasomaaya