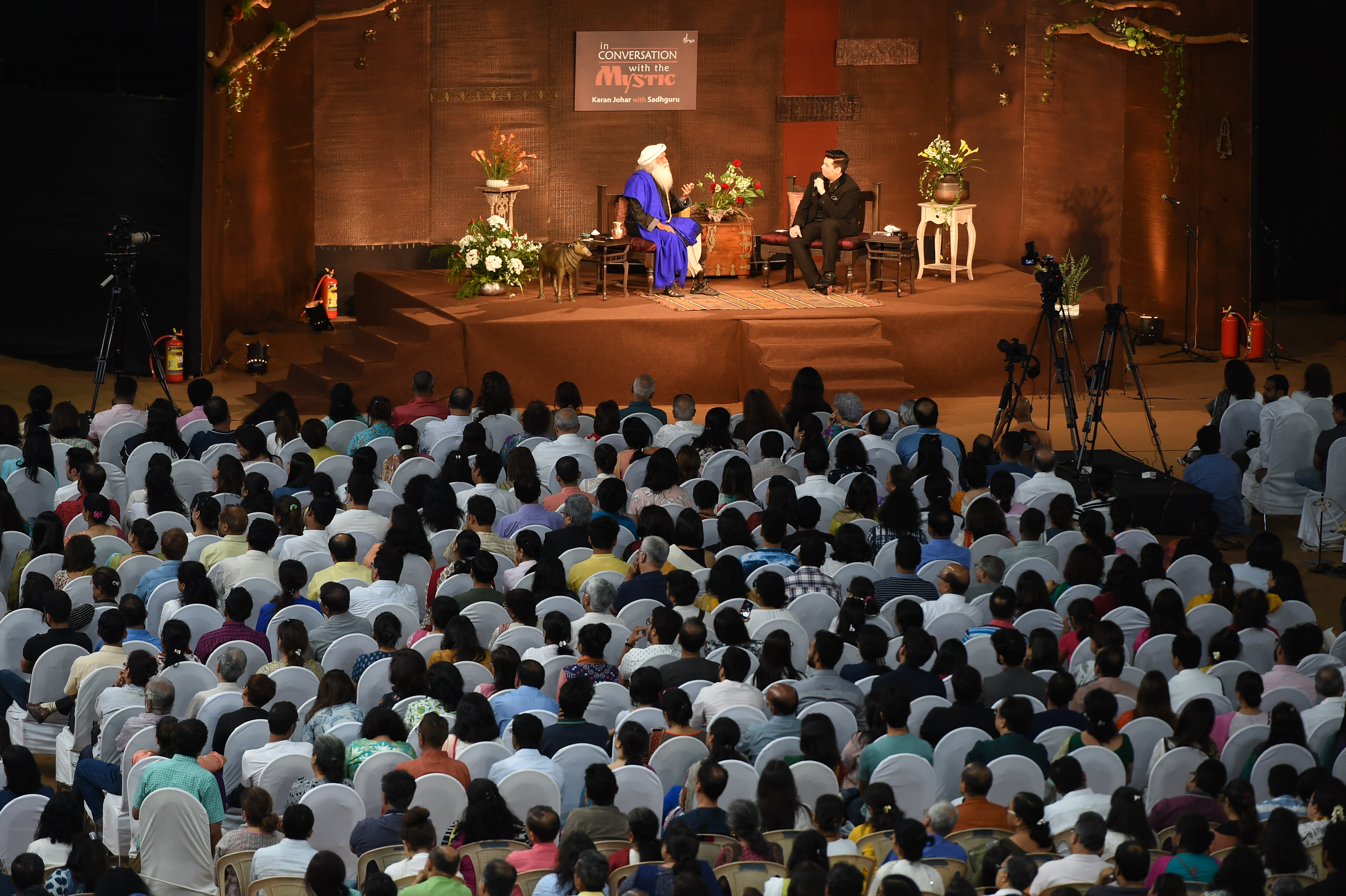 The session past noon but the audience is not ready to go as yet. They have questions to ask and are hungry for answers. The volunteers run with microphones and Sadhguru answers as many devotees as he can, he sometimes passes their questions to  Karan Johar and Johar who is by now begun to thoroughly enjoy the session treats it like his TV shows playing to the gallery with the rapid fire round and his fans are cheering him.
The stadium is bursting with people and downstairs, the latecomers have parked on the floor resting against the gate door. The capacity of the venue is 8000 and as I look around I don't see a single vacant seat.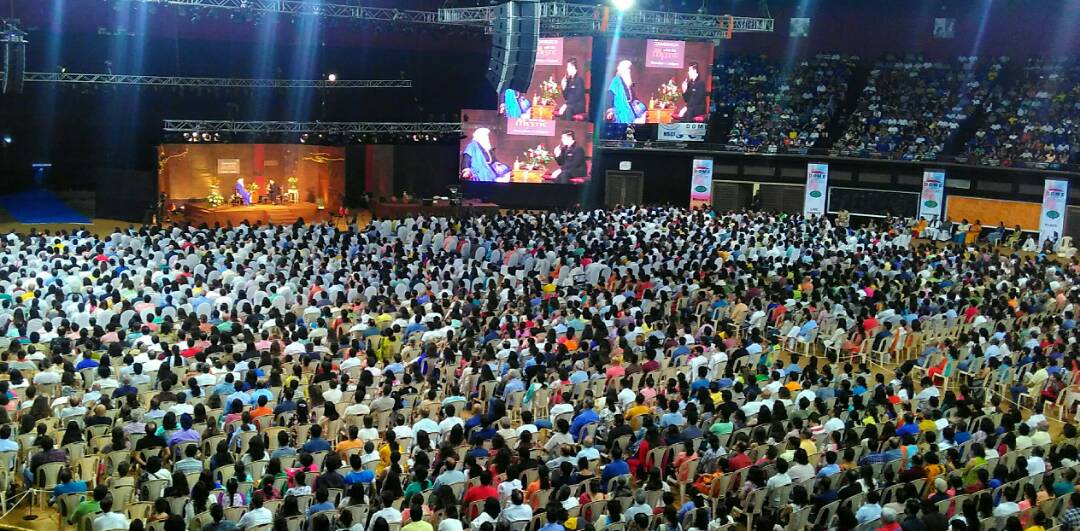 When the session closes, there is no rush; no pushing and the guests walk out peacefully from the auditorium. The volunteers who welcomed us with folded hand in the morning are still waiting and smiling as we walk down the long corridor. Outside there are more volunteers to help us locate your vehicles. As I wait for my car I chat with some of them and they tell me that after we are gone they will assemble in the theatre and collectively fold up all the chairs and clean the place for the next show.
As I drive home, I think about the selfless and hardworking volunteers, there be must something about Sadhguru to compel them to such dedication! Is it that he is ranked amongst the fifty most influential people in India or something else? Have they been able to figure out if the man they worship is a yogi, a mystic, a visionary or just a self-styled guru? Some call him commercial, some say he is a healer, his devotees' think of him as an artist, his detractors call him a publicity hound!!
Undoubtedly he is articulate and learned which is why he is invited to all the significant forums. He is well versed in sports/ politics, poetry/ ecology even music and aviation which is one of the reasons his foundation is hosting a series of In Conversation with celebrity hosts from different fields. Probably the idea is to explore the many moods of the mystic and my concern is which out of all these avatars is the real Sadhguru?
Maybe all, maybe none, maybe nobody knows and only time will tell…
(Concluded)
Follow me on Facebook, Twitter, and Instagram  @bhawanasomaaya