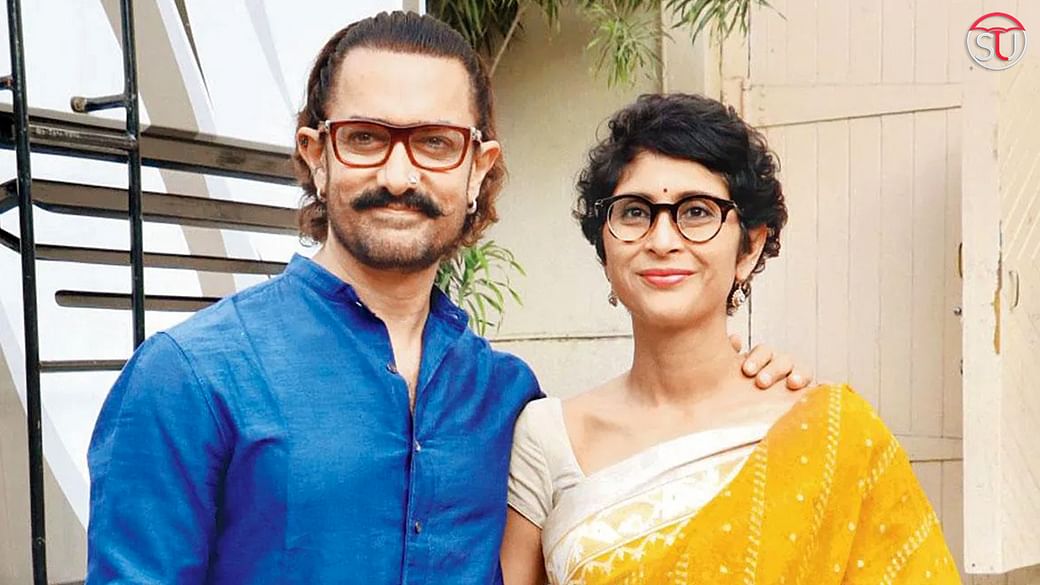 I will not get into the details about how, where and why the rot set into the sixteen-year-old relationship but three years post his divorce, Aamir Khan was ready to flaunt his new wife Kiran Rao, his assistant during Lagaan in a grand wedding reception attended by the entire film fraternity including Dilip Kumar, Dev Anand. Kiran called him Chottu and he loved her looking scholarly in her spectacles.
They moved into a new home, a new office, purchased more properties, had a surrogacy baby and a launched a joint company called Paani Productions. He traveled frequently for outdoor shootings; she stayed at home, wrote scripts, planned films, collected her son from school. At Diwali party and private screenings held at their home, Aamir and Kiran looked synchronized but the cracks must be adding up because the couple admits to strategizing a peaceful separation a while ago and only now feel comfortable to go public with the declaration.
I have read the carefully worded press note a number of times and feel it's a sugar-coated statement that all's well in a paradise called divorce. They reveal that 15 years of togetherness has grown into trust, respect and love for each other. Is it? Then why not transfer all this understanding and bonding to mend the existing relationship and save heartache to little Azad and your individual extended families?