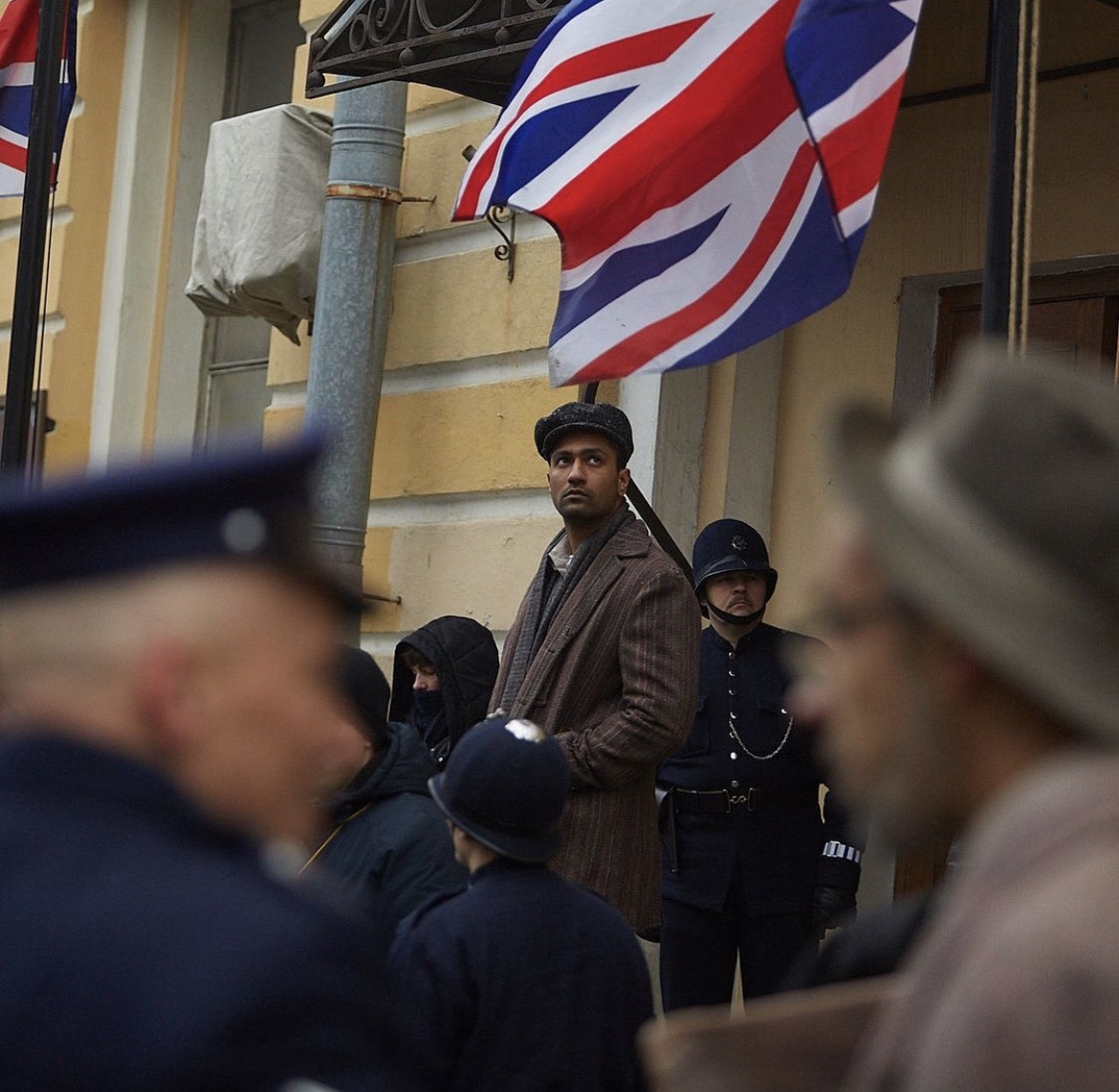 Film: Sardar Udham
Date: 15.10.2021
Sardar Udham is well intended but unusually slow
by Bhawana Somaaya
Shoojit Sircar directed Sardar Udham is the story of revolutionary freedom fighter who shot General Michael O Dwyer in the presence of all at Caxton Hall, London. Dwer was the man to give fire orders in Amritsar's Jallianwala Baugh that killed 20,000 Indians. When the massacre occurred in1919 Udham Singh was only 20 years old and it became a life transforming event in his life.
The film touches upon all those landmark years: 1913 -1929 -1921 -1927- 1931 -1933 and 1940 and we travel all these cities, Punjab-Rawalpindi-Scotland-USSR-Lahore where Udham walked the streets, markets, spent happy times in the field, stable, picked by police stations, at times hiding in dingy lodges haunted by recurrent nightmares and the pall of gloom during his long imprisonment.
The camera exposes you to all his demons, not an easy film to shoot because it is tough to compress so much information within just two hours. The research is detailed, authentic and excels in sound, cinematography, locations, language. The problem is the pace. All the sequences are long, Udham's investigation unending and frequent flashbacks-flash-forwards annoying.  
The Jallianwala Baugh massacre is superbly shot, but again never ending. Nobody expects entertainment from a patriotic film but some humour, light moments could have changed the narrative. Vicky Kaushal plays Udham with quiet confidence and repressed anger but the character is devoid of   shades. Watching the film, I kept wondering how Irrfan Khan would have portrayed the role.
It is not easy making a film like this, not easy revisiting wounds. It is 100 years since the massacre but India is yet to receive an official apology from the British. The bigger tragedy however is that the revolutionary who sacrificed his life for the nation has been forgotten.
Thank you, director Shoojit Sircar, for reconnecting us to our hero Sardar Udham. Jai Hind.