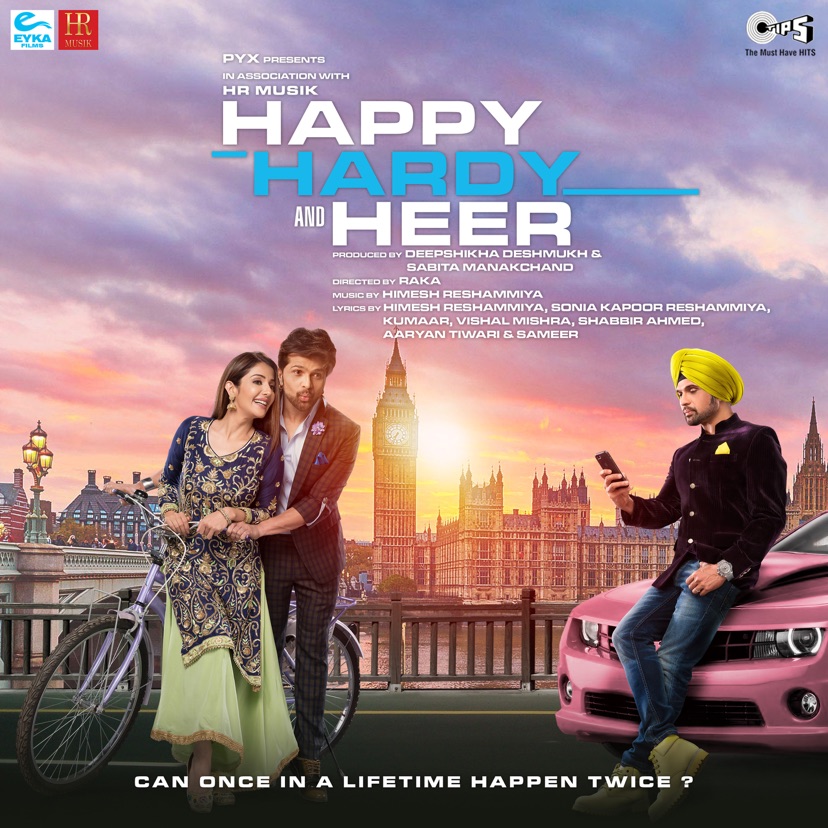 Himesh Reshamiya seriously tries
Film: Happy Hary Heer
Release: 31.01.2020
Two characters with the same face, Happy/ Himesh Reshamiya who is settled in Punjab/ India and is a wastrel, his friends call him a loser. The other, Hardy/ Himesh Reshamiya is a top businessman in London and also a successful performing artiste. The consolation is that there is no connection between the two characters, no previous birth telepathy, no separation in childhood stories and no mysterious flashback of the mother.
The heroes meet only post interval and fortunately feel no sense of attachment, there is not the slightest curiosity about their identical appearance and no dialogues like 'Tumhari shakal meri shakal se kyon milti hai'.
I was dreading to watch a Himesh Reshamiya film because indulging him as a singer/ composer is entirely different from watching Himesh Reshamiya as an actor and all experienced this over the years since Aap Ka Suroor /2007, Karz/ 2008, Xpose/ 201 and Tera Suroor/2016 so I was vastly relieved to discover that in 2020 Himesh Reshamiya has finally identified his USP and gone all out to projects it unapologetically.
The film is an extension of the actor – his brand of music, his style of dressing and dialogues, uninhibited and unpretentious. If you can accept this as part of Himesh Reshamiya person and let him weave his stories in his melodies, then Happy Hardy Heer is definitely entertaining with exotic locations and haunting music. As an actor Reshamiya has come a long way and seriously tries to give his best to his characters.
Some artistes are meant to fly solo and Himesh Reshamiya is certainly one of them, listing the demerits of the film will be taking the film too seriously and I don't want to do that so I'll him hum 'Teri meri kahani' and sign off rating Happy Hardy Heer with 2.5 stars.
Bhawana Somaaya