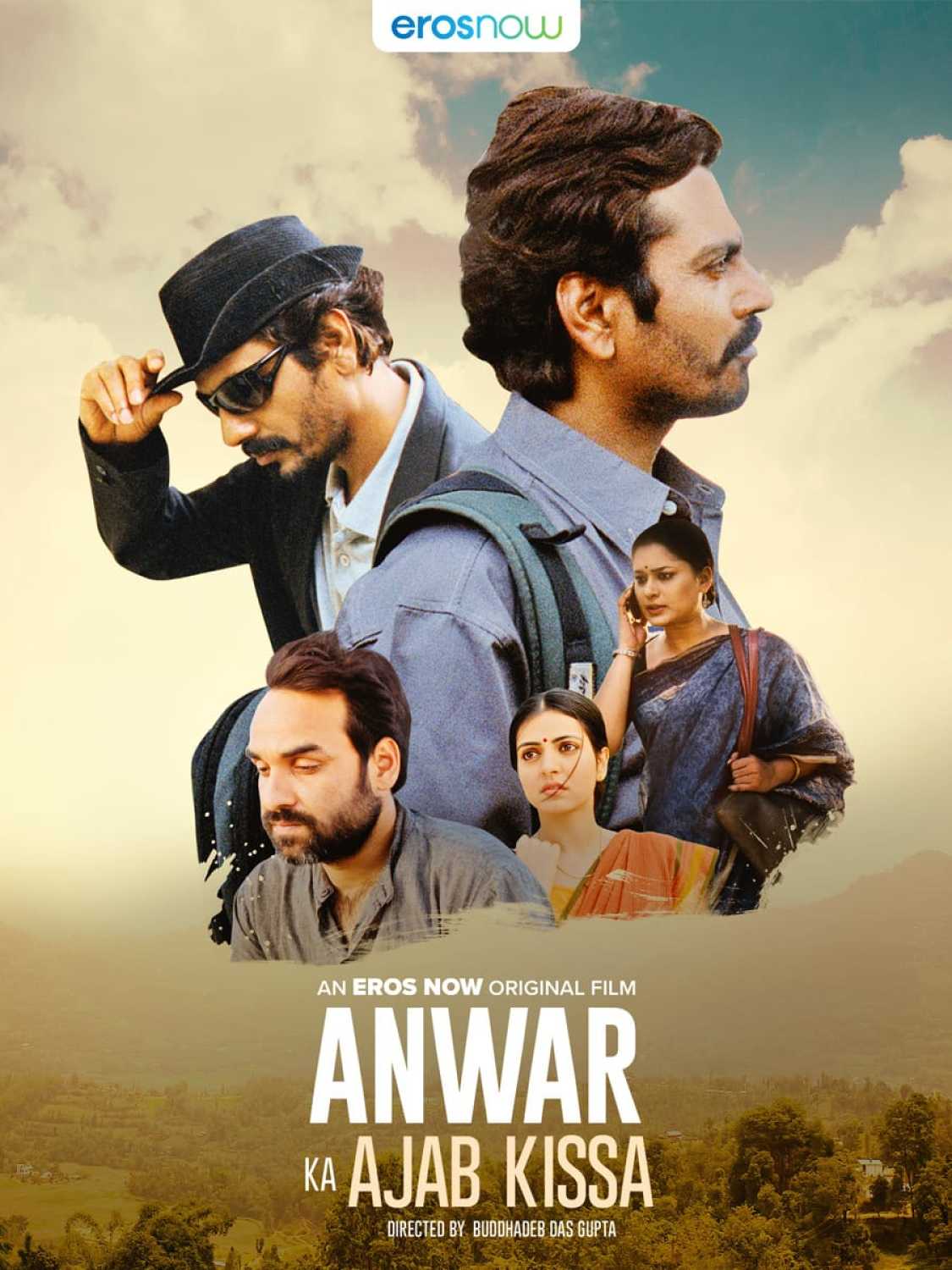 Date: 20.11.2020
Director: Buddha Dev Dasgupta
Cast: Nawazudin Siddiqui, Pankaj Tripathi
Stars: 4****
High on the slope surrounded by the mountains, a vast, arid playground is spread like a carpet and in the middle of it is a narrow pathway, where voyagers pass by, a toy seller, a musician, a water seller, a daily wager. They cross each other in silence, sometimes they wave or nod but most of the time, they are preoccupied.
The static frame captures all this and the changing skyline, the silent moment stretches for more than a minute and it is magical! Ask any director and he will tell you that the most difficult things to project in cinema is silence and Buddha Dev Dasgupta proves that he is a master of quietude.
The 76-year-old Dasgupta has been making movies for 50 years now and is a five-time national award winner. He directed his first Hindi film Andhi Gali starring Deepti Naval in the year 1984 and now 36 years later, Dasgupta brings his second Hindi film, Anwar Ka Ajab Kissa that also has an English title, Sniffer.
Anwar Mohammad/ Nawazudin Siddiqui is employed by Kolkatta's detective agency Inner Eye. His office is frequented by all kinds of people: A husband snooping on his wife, a wife hunting for her missing husband, a father on the lookout for his missing son and a daughter desperate to solve the mystery of her dead father.
Stories lead to further stories and characters to more characters. The narrative treads between illusion and reality, you sometimes feel that the events are unfolding in the character's life and sometimes, it appears as if it is all happening in the character's imagination but it is not at all disturbing.
The director introduces his cast leisurely, allows them ample space and time to unload their complexities. So, one does it sitting on his bed relishing a cup of tea, another prefers to meet outdoor and share a dark secret and Anwar shares his daily observations with his pet over rum and coke sitting in his balcony.
Anwar's neighbors are curious about him and Anwar is curious about life, people and befriends strangers, what is admirable is that the way the narrative alters pace to reflect Anwar's mindset and location. When he comes to the hilly village, time stands still!
There are five strong reasons to watch Anwar Ka Ajab Kissa:
1. Sound: By none other than the Oscar awardee Rasul Pookuty is spectacular be it the street sounds or the Inner Eye office.
2. Locations: Shot in the hill village Shimutala, Bihar and Kokatta the frames are picturesque. 3. Music: There are two songs and both foot tapping, the background score is heart wrenching and haunts you long after the film is over.
4. Imageries: created both by words when Nawazudin describes a postman is spellbinding and the cinematography, breath taking.
5: Message: The film dwells on human relationships, loneliness, incompleteness and aching vacuum.
In the 80s art cinema ushered a new sensibility and created a revolution in our movies. Anwar Ka Ajab Kissa/ Sniffer brings back memories of that era. If you are a lover of that cinema, Sniffer is for you- reflective and thought provoking. If not, watch it just for Nawazudin Siddiqui who delivers yet another sensitive performance.
Pankaj Tripathi is mentioned in the credits but is visible only in a special appearance as breezy young, searching soul.
Anwar Ka Ajab Kissa is for the soul and the mind, go for it and thank you Buddha Dev Dasgupta for this sparkler at 76.
I rate Anwar Ka Ajab Kissa/ Sniffer with 4 stars.