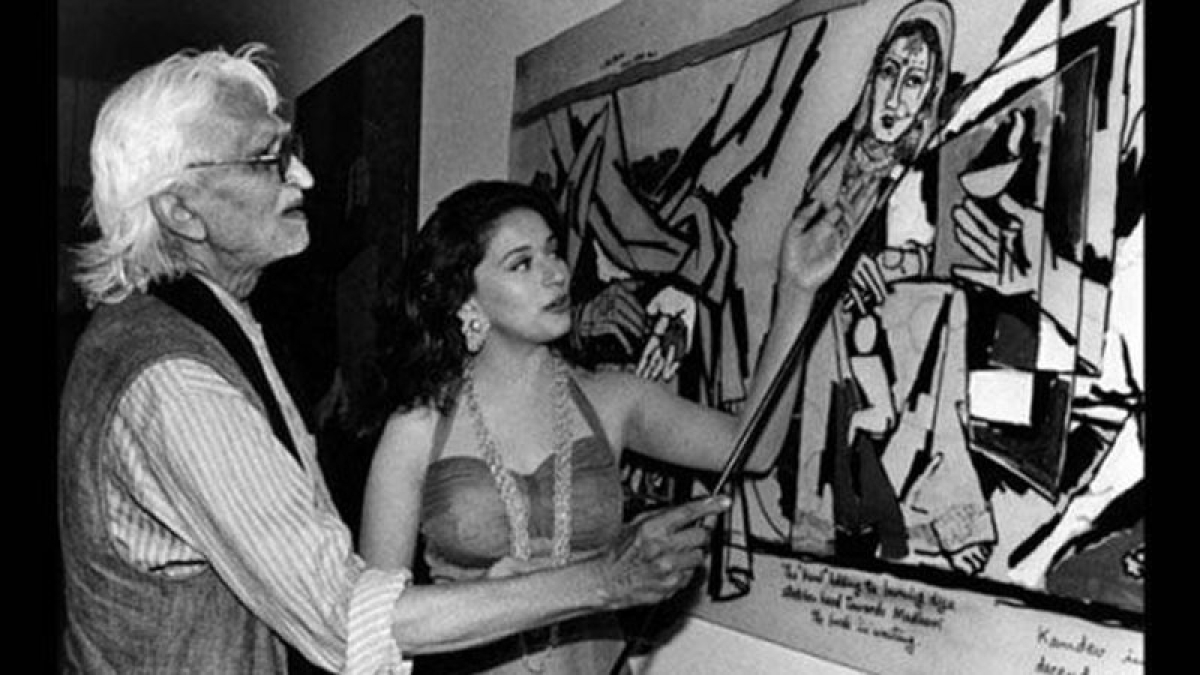 You mean your current muse Madhuri Dixit? He shook his head "That is a perception, I paint her form not her face, for me there is no past, no future because it is today that combines our yesterdays and tomorrows and that's what Gajgamini is all about." The film is a visual treat I tell him but too abstract to understand what is going on. "I made it with a motive to experience not understand. Life is an illusion and the poet a symbol of illusion. Kavi Kalidasa is the greatest creator of all times and Kamdeva the divine lover. My film explores illusions, no dissolves between light and darkness. My concern, as in all my paintings, is to relate to a specific Indianness and which is why the premise of the film is Varanasi".
Everyone was intrigued why Madhuri Dixit danced with her back to the camera? "Facing camera is not essential, I am celebrating the female form, presenting the woman as sublime but the audience still views her as a sexual object." Madhuri Dixit, Tabu, Shabana Azmi and other heroines understood that and were proud to enhance MF Hussain's majestic frame. He told all of them the same line: "It is a story of women who carry pots and jangle ghungroos as they walk, alone and endlessly.
Shabana Azmi is right, we did not value MF Hussain and celebrate his genius while he was alive.
Concluded