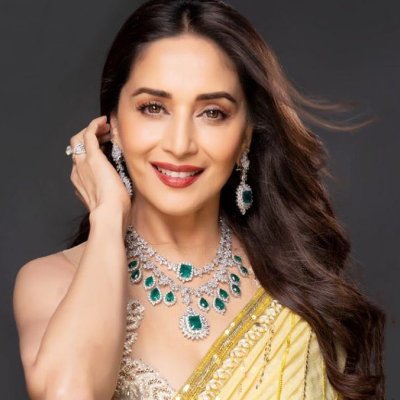 Before the pandemic I had bumped into her Madhuri Dixit inside an elevator as we headed for the same screening and she looked genuinely delighted to see me. So, was I and asked if she was content with her journey of marriage and movies? She flashed the famous radiant smile, said, "Good or bad times, I'm always content as long as I'm creative and constructive". What about money, not everyone is as fortunate as her?
"Well, I'm not obsessed with possessions, money is important, it instills security, particularly for a woman, it provides a roof above the head, makes you liberated but beyond a point, money is just paper. I'm a believer of destiny, nothing in life happens just like that, there is meaning to every encounter and I submit to that drama of life."
She is right, she submitted to destiny and it brought her back to motherland, show business and to dance, here's wising a dancing year in advance.