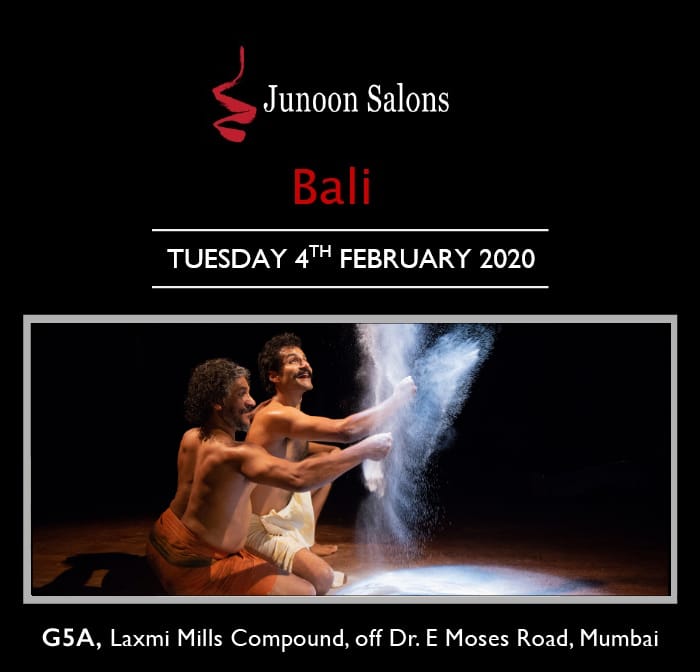 23.01.2020
The aim of #Junoon Salons is to reach out to business and cultural leaders and to connect to the world of the performing arts. Come Tuesday 4 February 2020 #G5A will showcase #Adishakti's Bali, a retelling of the various events that led up to the battle between Bali, ruler of Kishkindha, and Ram, King of Ayodhya. In signature Adishakti style, the play asks fundamental philosophical questions that trigger introspection.
Through a delightful narrative that travels diverse viewpoints of multiple characters, Bali explores notions of right and wrong, ethics, ideologies and identities, with minimal text and powerful visuals and breathtaking design, the play offers theatre at its best – thoughtful, playful and utterly moving.
Junoon says it is proud to present Adishakti's Bali which delivers a tour de force that sets the benchmarks for contemporary Indian theatre.
@bhawanasomaaya