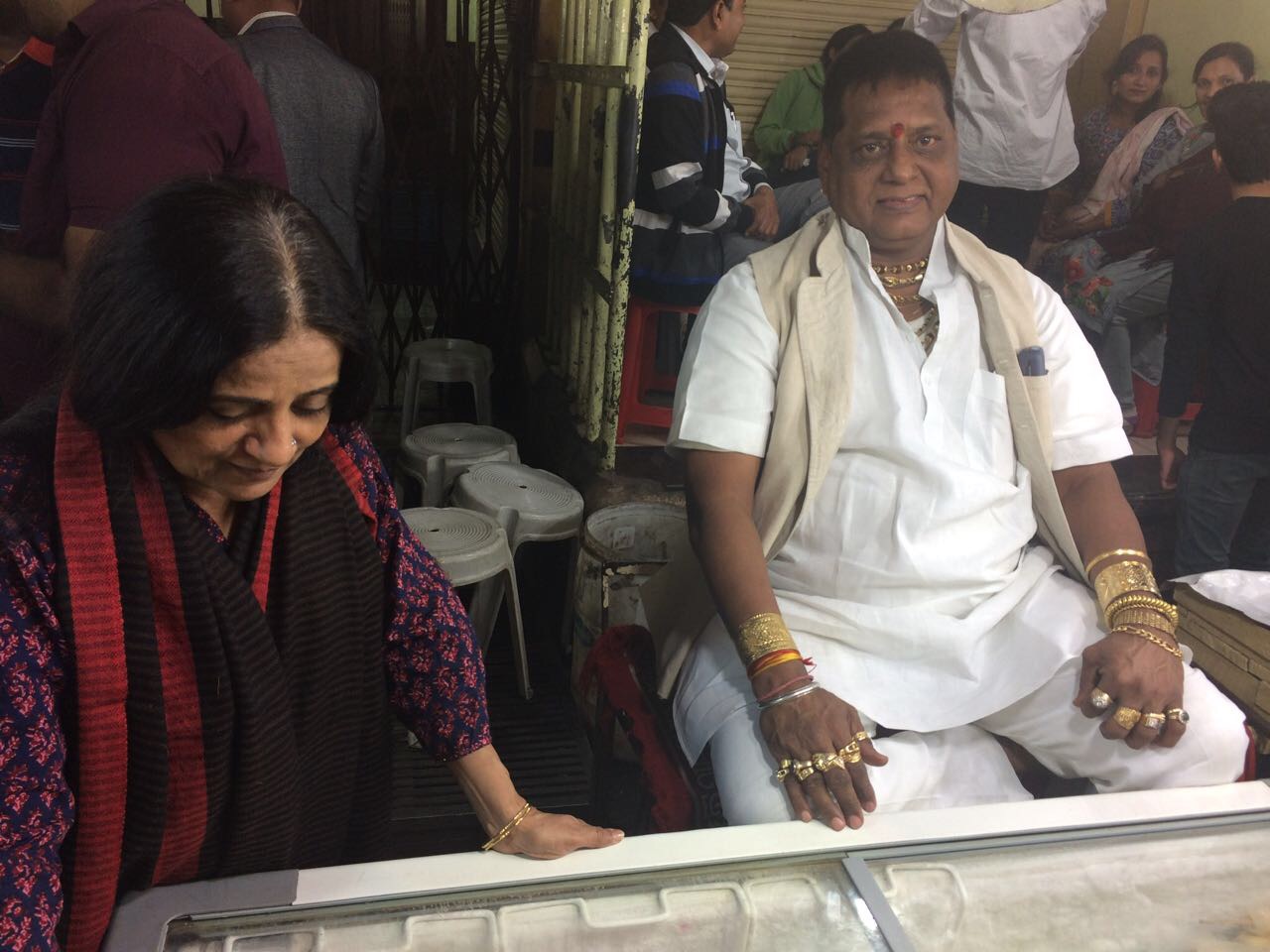 So Saraafa is placed in the heart of Indore city, it is the hub of the jewellers where people shop jewellery during the day but come dusk and when the owners down the shutters of their gold/ silver/ diamond/ kundan shops and retire home, a whole new township comes about at night where street food hawkers take over the premise and sell the choicest menu in town – all vegetarian of course.
We have to park our car a distance away from the lane and then the only way you can pierce through the narrow street is on foot. On both sides of the pavement are food stalls – everything from the regular Pau Bhaji/ Chinese/ Bhajiya/ Sabudana Ka Khichdi to Garuda made out of a fried sweet potato easily the most famous item on the street.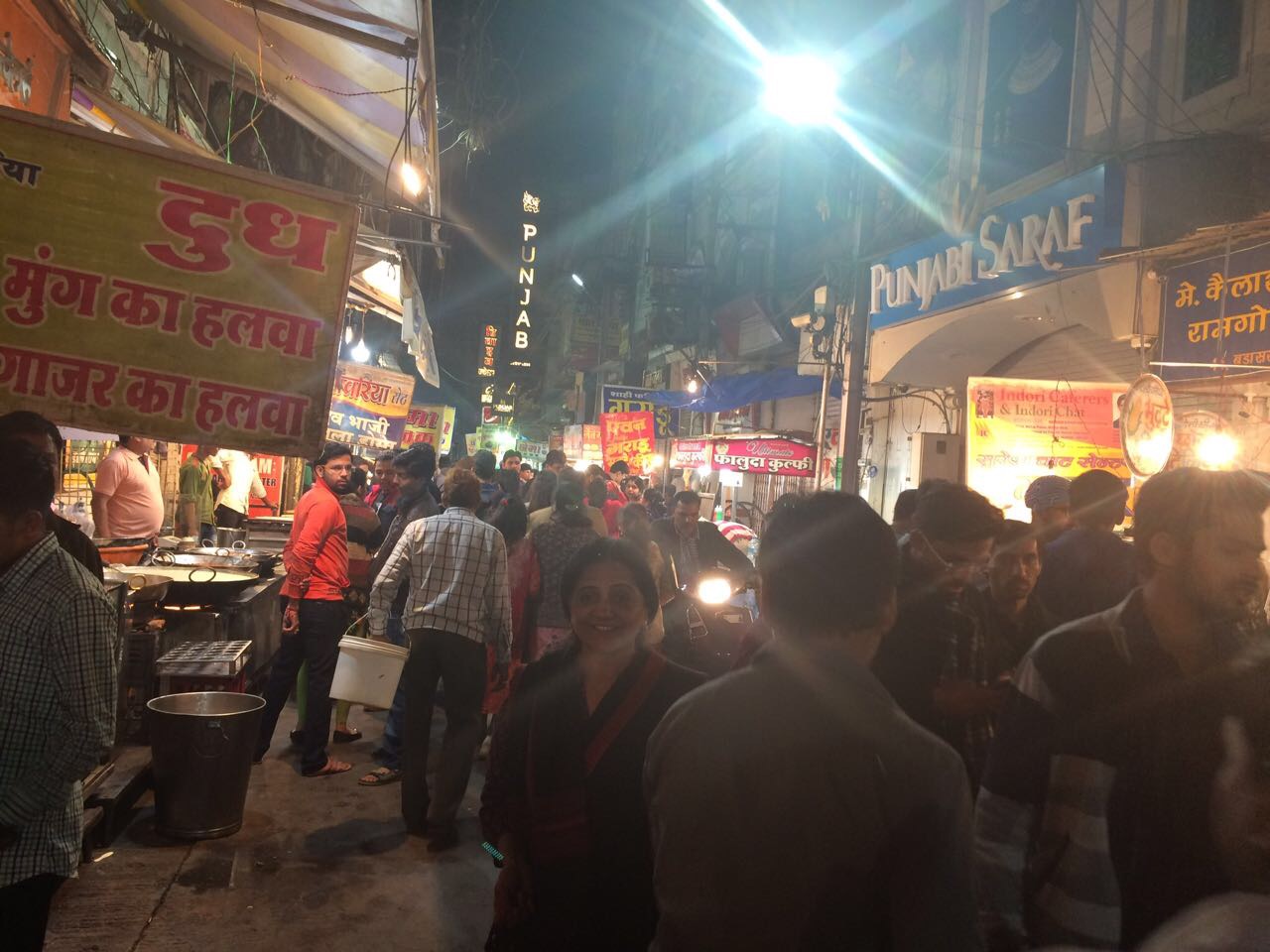 There are kinds and kinds of sweets, kinds and kinds of ice-creams and deserts and kinds and kinds of paan. Everything is moderately priced no wonder families come in big groups and make a celebration in the narrow lanes.  The night in Saraafa is young and people relish the stall food till as late as 2am. One of the sweet seller adorned in gold rings and chains told me that by the time all of them wind up it is usually dawn and by the time the cleaners come and sweep the floor and the exteriors of the shop, it is usually morning.
I have a funny feeling that the idea of hosting the food stall in the jeweller lane must have come from the owners. This is a better way of guarding the precious street rather than hiring unaffordable security, don't you agree?
@bhawanasomaaya