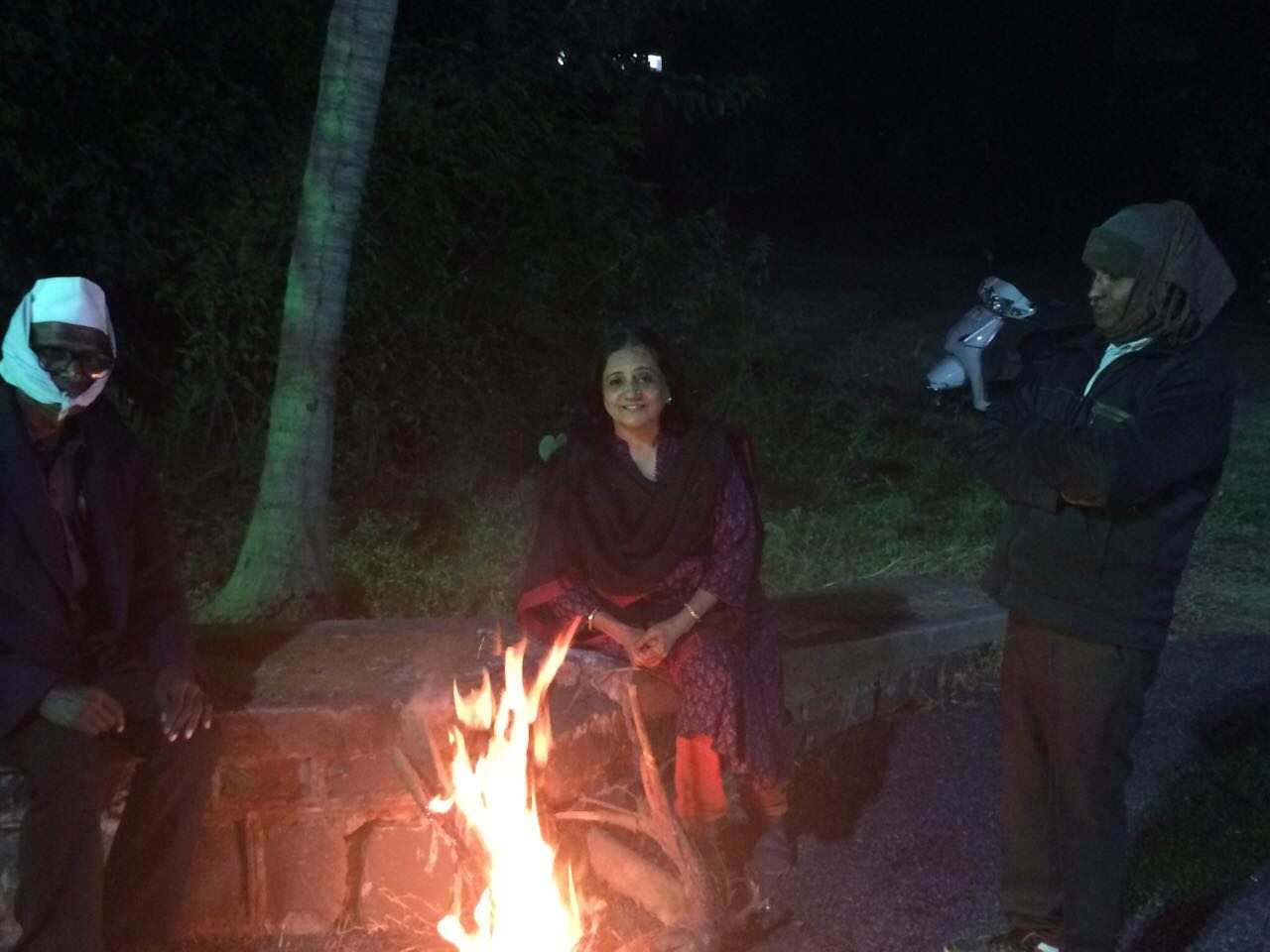 They have organized a gazal program in the evening, invited the supremely gifted Pooja Gaitonde who I believe is the heartbeat of Indore. It is a houseful audience clad in coats and shawls all geared up to stay up a long time listening to the popular artiste.  Everyone is in high spirits as Gaitonde travels them from Kesariya balam…  Suffi and finally gazal… There is a thunderous applause as she begins 'Aaj jaane ki zid na karo…'
The night is young and nobody appears to be in a hurry but I have my personal plans for the city. I have heard a lot about an interesting place called Saraafa and requested my new friend, a motivational speaker and debut author Shashank Kasliwal to take me there.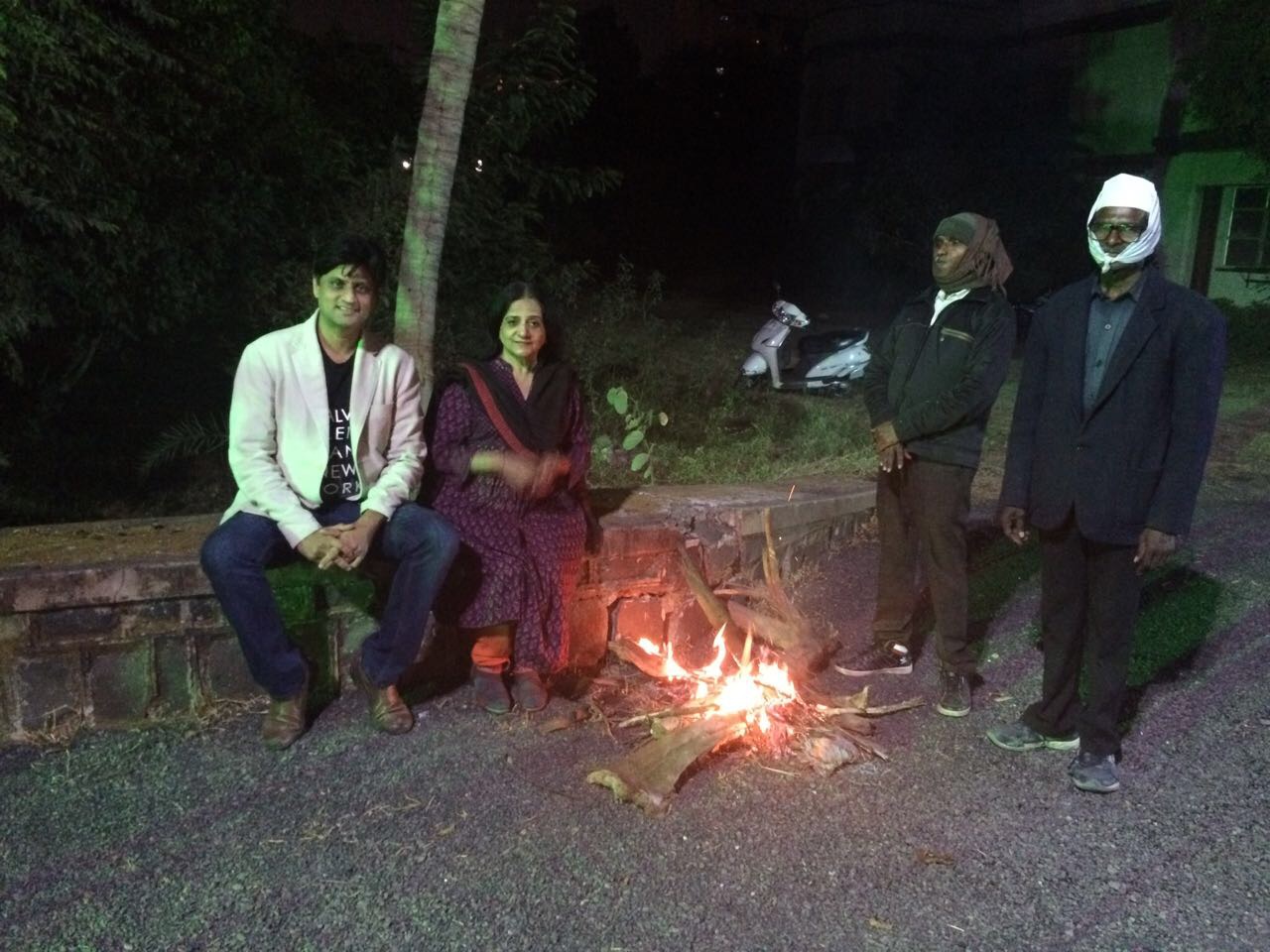 As we walk out of the campus to find our car, I notice that the security guards at the campus have lit a bonfire and are relishing kadak chai. I decide to join them spontaneously and they are more than happy to share pages from their villages – happy stories, sad stories that have the potential for a powerful script but let's leave that for another time as today the much talked about Saraafa awaits us.
What is Saraafa, what happens there; well you will have to wait a little longer!
@bhawanasomaaya