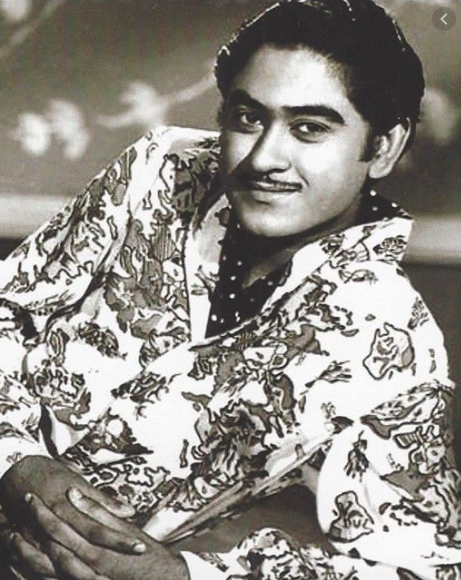 Much has been written about his controversial marriages. First, with Bengali singer Ruma Devi in 1950 that ended in 1958.  He befriended Madhubala during the shooting of Chalti Ka Naam Gaadi and Jhumroo and the two got married in 1960.
Madhubala's father had a precondition that Kishore Kumar must embrace Islam and so Kumar changed his name to Karim Abdul and nobody from Ganguly family attended the nikkah. The couple lived separately post their honeymoon and the marriage dragged till Madhubala died in 1969.
In 1976 Kishoreda married Yogeeta Bali and they parted ways in 1978  in 1980 he met another actress Leena Chandavarkar and lived happily ever after till he died in 1987.
Those who knew Kishore Kumar intimately said he was obsessed with marriage. Those who worked with him said that Kishore Kumar was obsessed with money.
To be continued
@bhawanasomaaya