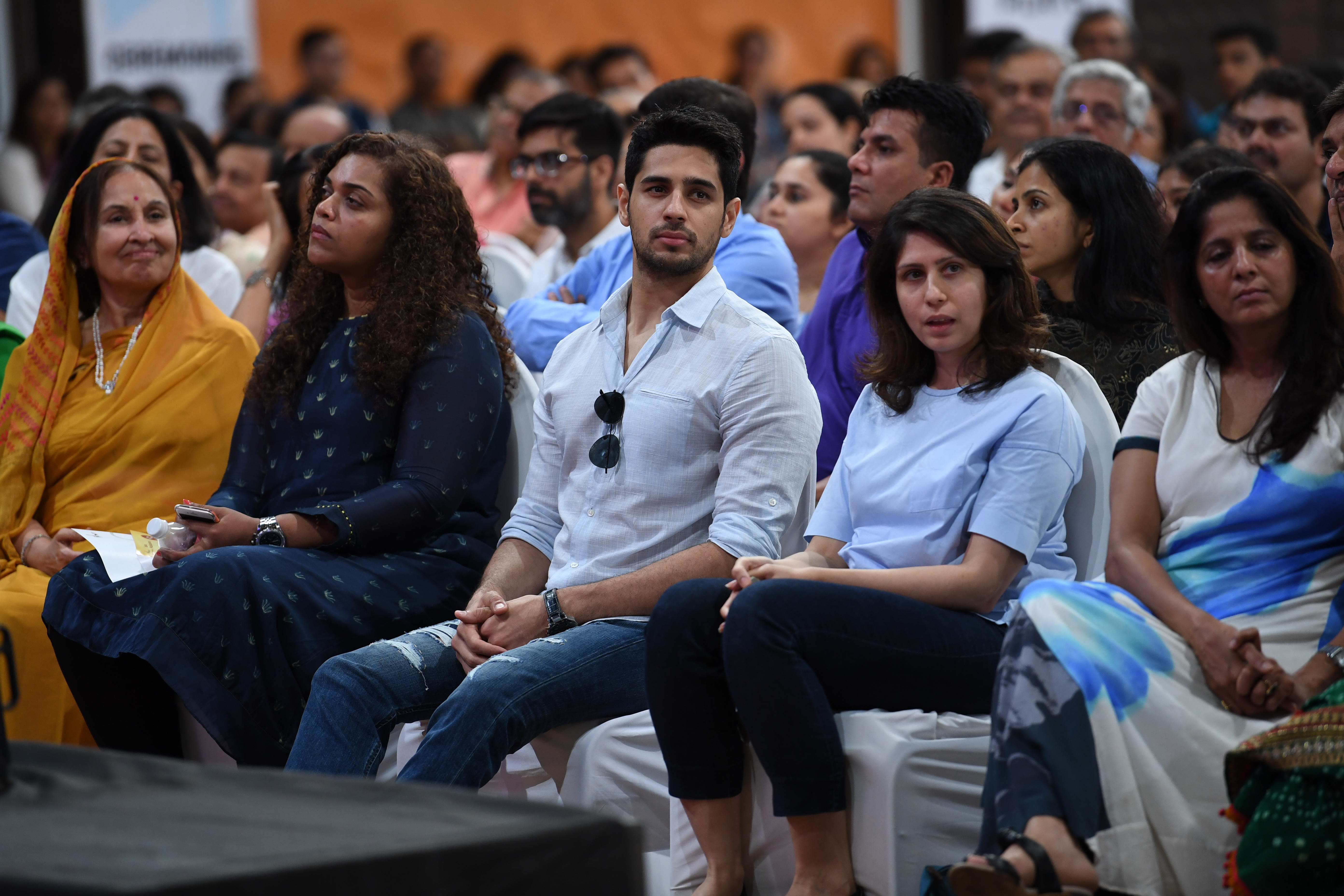 The mood is vibrant and Sadhguru despite his jetlag is full of energy. He answers questions raised by Karan Johar, sometimes counter questions him and sometimes wanders to unrelated topics, it is only gradually one understands that all the fragmented thoughts are connected and there is a reason why he meanders before answering the queries directly.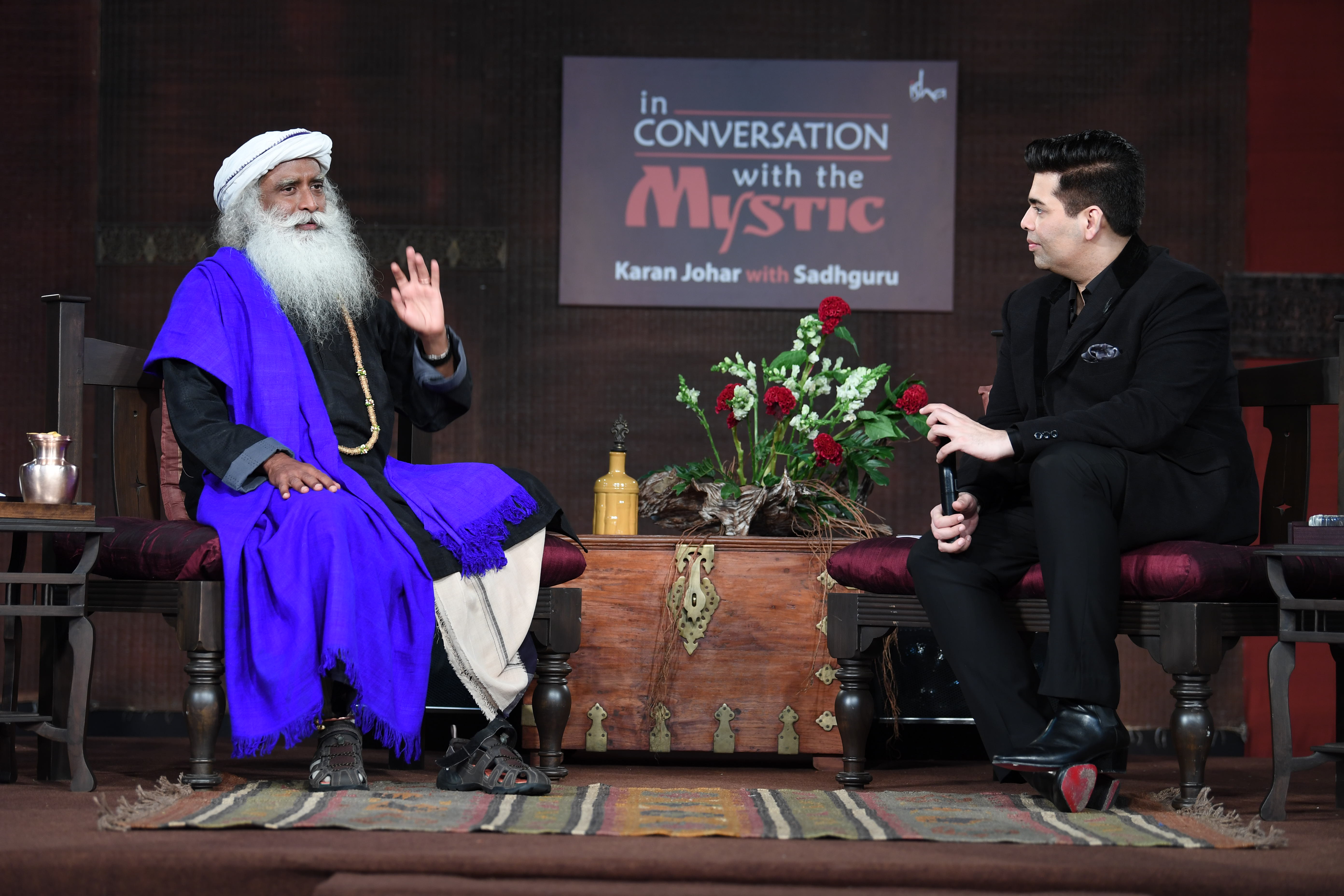 Probably this is the reason why he is called mystic; he is called outspoken too and also contemporary. He is savvy and has a way of grabbing attention, he is charismatic both in his persona and his conversations, is palpably passionate and a great orator too, he says, "Confidence without clarity is dangerous…" and warns that never look up to someone because "When you do that, the value of the person goes down and they end up as a hanging on the wall. So look at people for what they are and the real value will emerge".
One of the reasons why Sadhguru appeals to all generations is because he speaks from all perspectives without judgments, sample this "As a parent do not try to make your kids a reflection of yourself. Let them evolve. Don't be rigid about teaching; let your children figure out their world".  They are not empty words he puts them practice too, shares that he doesn't care if his daughter does not know how many fingers exist in a human hand as long as she knows what to do with her fingers. The important thing is to be consistently joyful; every act no matter how mundane must depict joy that is of utmost importance.
 (To be continued)
Follow me on Facebook, Twitter, and Instagram  @bhawanasomaaya