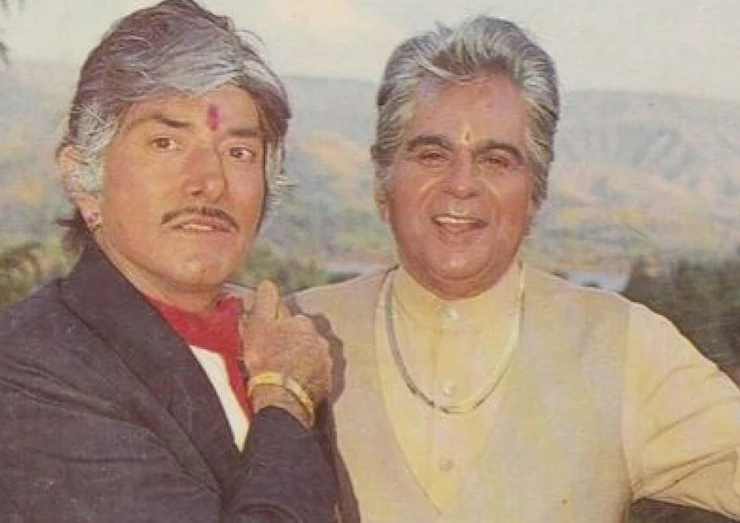 Today, when I am older and more experienced, I look back on the memory with enchantment. Actors are also human beings and respond to people and situations intuitively. Maybe Dilip Kumar sensed my anxiety at the press conference and wanted to put me at ease, as for the car ride, I can only describe it as serendipity, the superstar was spontaneous again and I submitted to the magic!
A decade passed by and I never crossed his path, yes, I sometimes saw him from a distance at a film premier, party and mahurat but never struck a conversation with him. In 1990 director Subhash Ghai invited me for the shooting of Saudagar to witness Dilip Kumar and Raj Kumar shooting together.
Call it coincidence again, but as I walked towards the set, I noticed Dilip Kumar in costume walking a few steps ahead of me. He was about to enter the set, when he noticed the trolley moving and stopped! I stopped a few steps behind him and observed him watch Raaj Kumar give his shot. Suddenly, he noticed me watching him and stiffened! He continued to stand in the same spot staring at the floor. I realized I had trespassed his creative space, unconsciously interrupted an actor in preparation.
The good thing about the awkward moment however was, that I was privileged to witness the magic!
To be continued