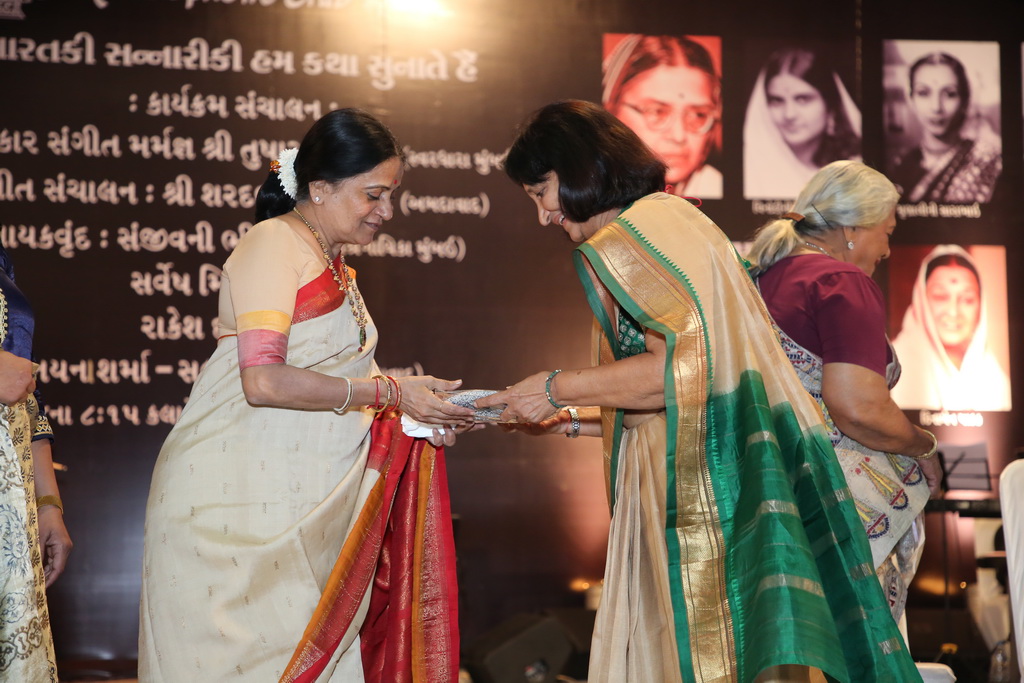 'Considering this is your 13th book you have been extraordinarily lucky', said a friend of mine. 'Look at the number of book launches you have had in the last three months'. She was right.
Beginning with the TV Asia launch in New Jersey followed by Mumbai launch at the hands of Amitabh Bachchan, I have had the fortune of releasing Once Upon A Time in India in Delhi a two prestigious events, The first at an academy IIMC amidst students and later at the popular Rekhta Festival in the capital where Sharmila Tagore did the honors.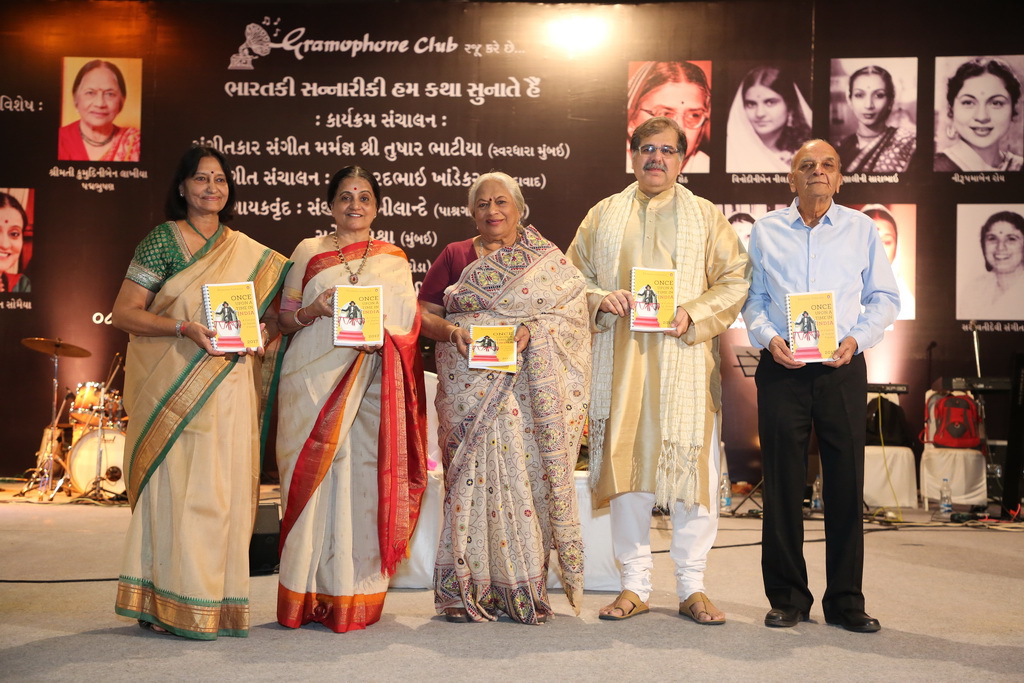 Last week I was fortunate to be invited and felicitated by Gramophone Club in Ahmedabad and my book released at the hands of  Kathak exponent and legendary dancer/ choreographer/ director Kumudini Lakhia.
The interesting about a book like Once Upon A Time in India is that because it captures the history of Indian cinema, every state and region feels a connect with the music and the milestones. That is the magic of memories!
And my role as an author is to revive old images like the bioscope we watched in childhood, to create illusions and in the process tell a timeless story that everybody knows and wants to hear/ read it again and again.
Follow me on Facebook, Twitter and Instagram  @bhawanasomaaya