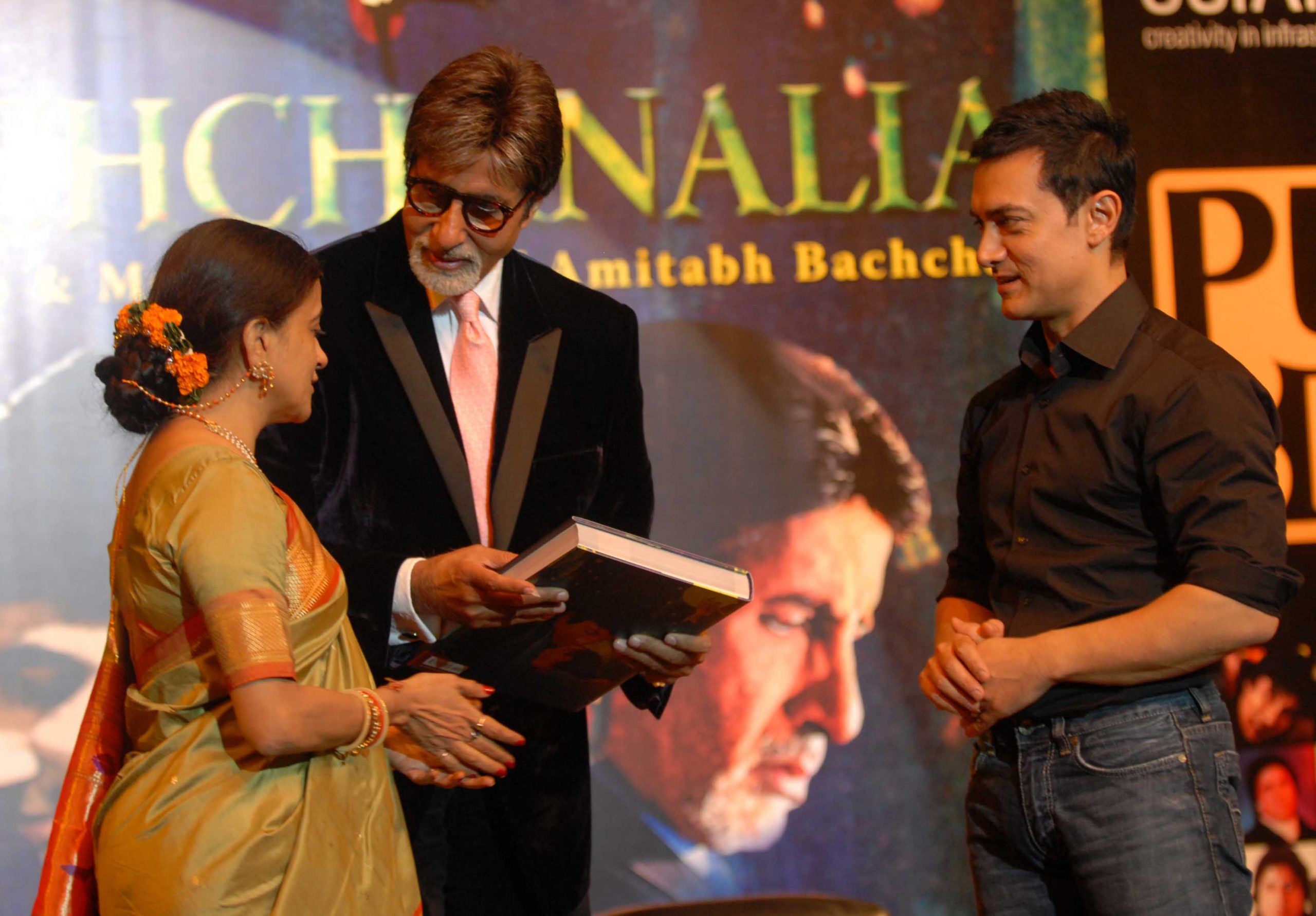 In the year 1999 when I released my first book Amitabh The Legend, we were not able to use a large segment of the original manuscript because I had already exceeded the required word count.
The unattended file patiently sat on my desktop without complaining as seasons went by. It was when I was upgrading my computer that it caught my attention and I began updating the content. When I was ready, I pitched the idea to Osians because as connoisseurs of art, I was aware that Neville Tulli was in possession of all Bachchan film posters.
Bachchanalia -The Films and Memorabilia of Amitabh Bachchan is a collector's item of Amitabh Bachchan's 135 films over 40 years with film posters and stories behind the scenes. In his four-decade long career, Bachchan is a witness to all the turning points in show business both, on and off the screen.
He symbolizes the evolution of Indian cinema in creativity and in technology. His growing stature from an awkward struggler to a superstar is evident from his altering body language reflected in the film posters over the decades.
He stands testimony to the changing trends in cinema as well as the socio-political scenario in the country, the touchstone of the entertainment business.
The credit for this magnificently produced book goes to publisher Neville Tulli who dreams at large scale. The first time I held the book in my hand and leafed through the 100 odd pages traveling from Saat Hindustani/ 1969 to The Last Lear/ 2009 I was filled with admiration for the versatile actor and his body of work.
For 40 years the critics panned his films and career choices, saying he was repetitive and wasted in the mainstream movies. Today the same films are described as classics and his songs remixed and repackaged by the younger heroes.
Amitabh Bachchan did not pay heed to the brickbats and continued working. He valued time and opportunity and it is reflective in his filmography.
Bachchanalia is perhaps the only book till now to release at Mumbai's NCPA Theatre and it was packed to the brim.A special book and occasion worthy of the stature of the megastar.