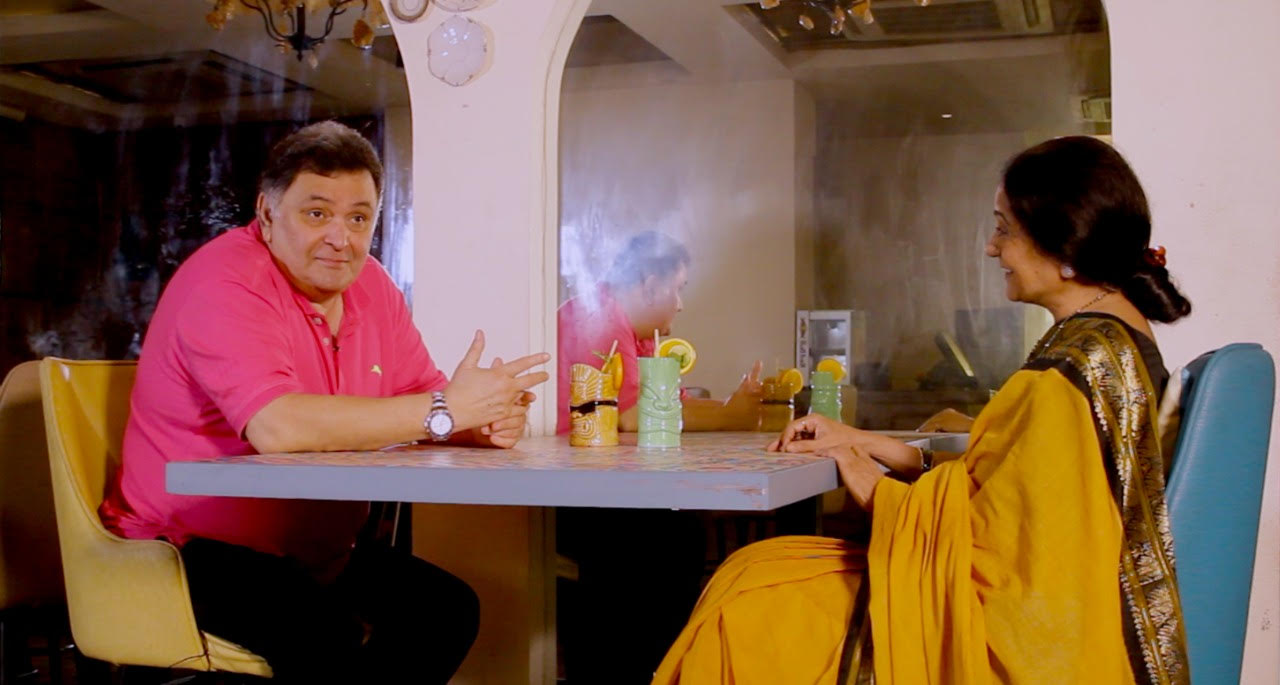 Blog Number:
Part 5 Rishi Kapoor/ 2010 and beyond
Post 2010 when Rishi Kapoor thought his career was coming to an end, he was flooded with opportunities. Cinema was changing and the man of the moment was Rishi Kapoor. He was offered a variety of roles and he picked and chose the best. In a way Do Dooni Chaar was the turning point, he followed his heart and made conscious choices Love Aaj Kal, All Is Well/, Kapoor & Sons, 102 Not Out, Mulk, Manto his career and life was on a roll.
When Mulk was about to be released the media hounded him for interviews but Rishi Kapoor true to himself refused to participate in the promotions, said he was not interested in talking about himself and nobody could change his mind.
He called me and asked me to interview him however and the following conversation was shot at a restaurant near his home. Both of us enjoyed ourselves thoroughly and the unit in love with him.
When I visited their home for Ganpati, Neetu mentioned that Rishi Kapoor was not feeling too well for some days but is better now shooting in Delhi.  In a few days, came the bad news and soon the family left for America.
The treatment took longer than expected but I often chatted with him and he was always full of beans. Once, while visiting Randhir Kapoor post the fire at RK Studio, we connected with him together and he was happy I was visiting the studio. 'Please go into my cabin and take a picture there, I'm missing my office today.' He sounded low that day but a few months later was back home with a bang!
We embraced each other emotionally at Bachchan's Diwali bash and he said 'Come home soon there are so many stories to tell you'. We kept juggling dates to meet up but his frequent visits to the hospital kept delaying our date and then came the breaking news on Instagram! I still cannot believe it is over, I still feel that maybe death got a wrong address that day!
To be continued…
@bhawanasomaaya