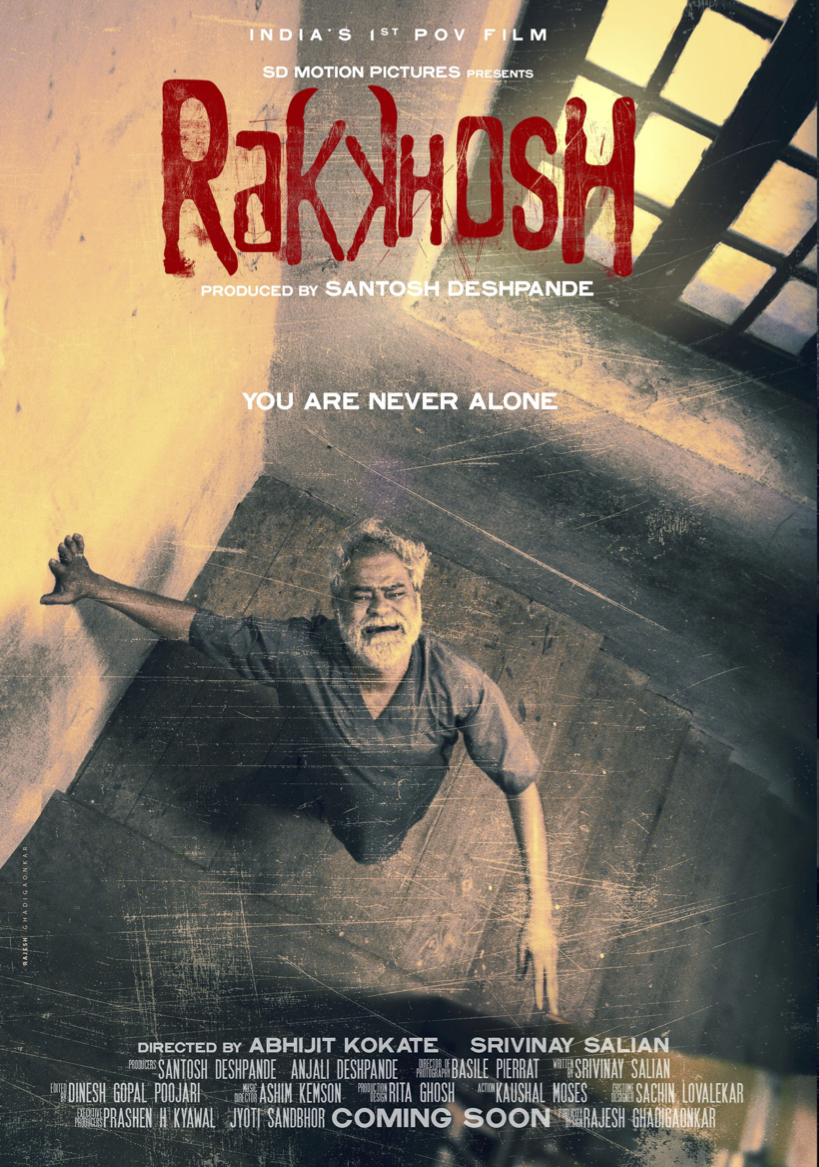 Rakkhosh, India's first POV film – a film where the camera is the hero for the first time in Indian cinema, has been chosen for the Pune International Film Festival (PIFF), the Rajasthan International Film Festival (RIFF) and the Orange City International Film Festival (OCIFF) to be held between January and February.
Rakkhosh is based on a Marathi Language short story Patient No. 302 by late Narayan Dharap, a well-known writer in Marathi Literature popular in the horror genre, and on whose story critically acclaimed Tumbbad was based.
Directed by Srivinay Salian it tells the story of a schizophrenic patient/ Sanjay Mishr and is the first time a cinema camera (Red Dragon 6K) to shoot the POV. This is the first time in India and probably the second time in the world.
The idea promises to be scintillating and going by the team involved it is a film  to watch out for.
@bhawanasomaaya