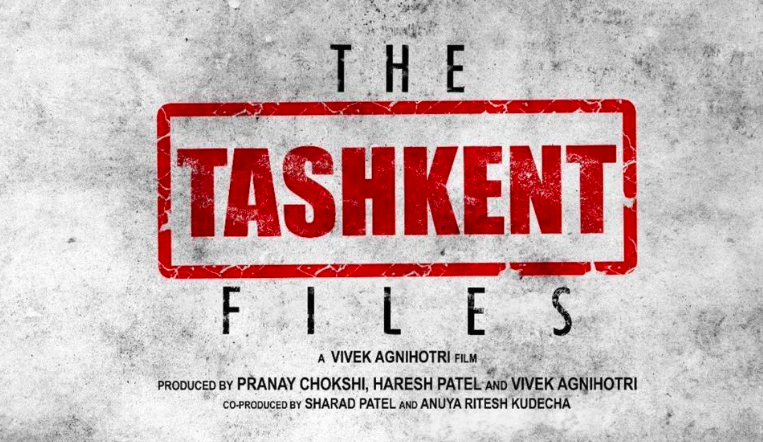 Revisiting History
Film: Tashkent Files
Date: 12.04.2019
Writer/Director: Vivek Agnihotri
Cast: Shweta Basu Prasad, Naseerudin Shah, Mithun Chakraborty, Pallavi Joshi, Pankaj Tripathi
There are many ways to describe Vivek Agnihotri written directed Taskent Files, you can call it a political drama, a reflection of current journalism where everything boils down to either breaking news or fake news, or you can describe it as revisiting history rather reinvestigating a closed chapter.
What really happened 53 years ago when our ex-Prime Minister Laal Bahadur Shastri visited Tashkent to sign the Indo Pak treaty after the 1965 war? What transpired on that fateful night that a robust leader who was strolling in his room a few minutes ago suddenly dropped dead? Why has history forgotten the tragedy of a leader who returned to his motherland as a corpse? Why is the year 1966 in Indian politics shrouded in so much mystery?
What works about Tashkent Files is the extensive research comprising exclusive archived video interviews of important players of that time, journalists/ politicians/ Shastri's well-wishers and family. The film attempts to answer every query/ doubt that arises in your mind. There is a reference to Dr Bhabha and his pet project, to the disappearance and disguise of Subhash Chandra Bose, to secret documents unearthed by spies and to meddling with the wording of the Indian Constitution, so there is enough drama to make an engaging narrative but that does not happen!
The problem is primarily the structure, an 8 member committee comprising historian/ activist/politician/judge/bureaucrat/other leader and a journalist is set up to investigate the mysterious demise of ex-Prime Minister Laal Bahadur Shastri. The members are locked inside a room for hours at a stretch to debate the issue and arrive at a collective closure and predictably there are outbursts/ accusations/ confessions inspired from 12 Angry Men but not as volatile or effective.
Taskent Files presents eight different narratives via strong opinions/ disagreements/ theories/ suspects and alarming proofs but the screenplay fails to do justice to the characters who are embarrassingly devoid of any detailing or subtext except Mithun Chakraborty, Pallavi Joshi and Pankaj Tripthi. Naseerudin Shah as politician Natarajan is portrayed chatting with his dog while wife Archit Kaur stares at Naseer blankly. One assumes Archit will spring a surprise in the climax but she is wasted too. As the protagonist Ragini Phule, Anuradha Basu Prasad is sparkling as long as she is not screeching.
The most confusing for me is the message of the film. I am confused if what was preserved as a secret all these decades is the truth or what is unraveled via the film, the truth? Is the apparent propaganda based on selective memory or is there merit in the documents disclosed in the end credits? The lines have blurred between informers and the investigators/ the politicians and the media house and most important between what is official and what is unofficial and it is time for us to make that decision.
The 144-minute political drama is long, often hysterical but worth a watch to revisit history and decipher fact from fiction. For introducing a bright new actor/ Shweta Basu Prasad and for turning the pages of history I rate Tashkent Files with 2.5 stars.
Bhawana Somaaya/ @bhawanasomaaya