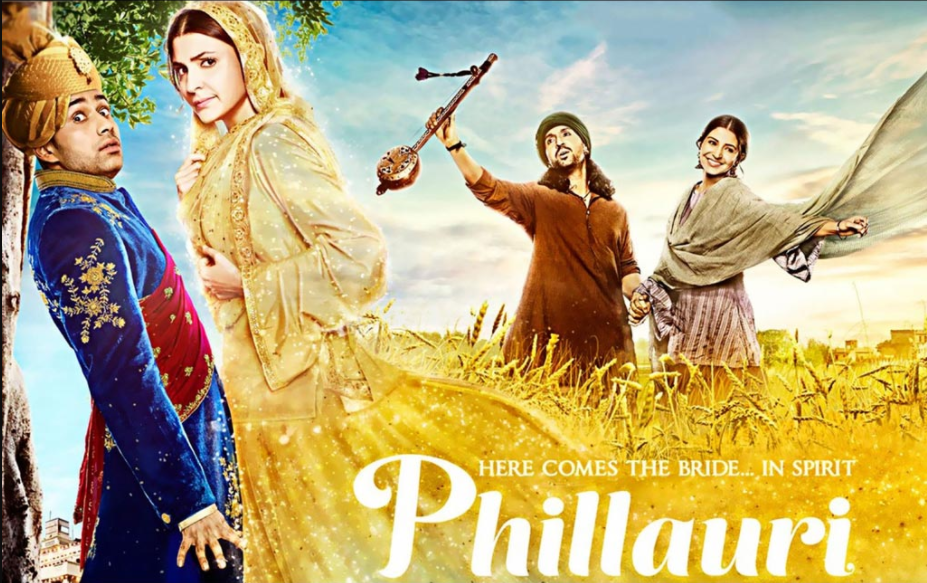 Film Review: Phillauri
Date: 24 March 2017
Producer: Fox Star Studio, Clean Slate Films
Director: Anshai Lal
Cast: Anushka Sharma, Diljit Dosanjh
Rating: 3 stars
Everyone in Chandigarh is waiting for the groom/Suraj Sharma to return from Canada to begin celebrations but the groom is clearly distracted, says he is not ready for the responsibility of marriage.
Nobody pays any heed to him because there are more serious issues to be addressed like performing a puja as a solution of him being a manglik and so is coerced into marrying a tree in order to live happily ever after.
But there is a problem, a friendly ghost residing on the ancient tree becomes homeless after the tree is axed, a part of the worship ceremony and follows her groom to his home.
Anshai Lal directed Phillauri is a story of two centuries intricately woven together with poetry, music and shades of love. This is not a regular ghost story and is vastly different from any spirit film you have watched on Hollywood or Indian screen so far.
Anushka Sharma is far from the sad and lonely Hindi film ghost who walks into the night holding a candle or sings songs sitting on a swing and mysteriously disappears when the hero wanders into the frame.
What works about the film is the intricate screen play, writer Anvita Dutt details the contrasting centuries with adequate textures and appealing characters. Both love stories Anushka – Diljit and Suraj – Mehreen travel beyond the regular terrain and draw surprises.
Painstakingly designed Phillauri has refreshing music and a haunting background score.
The minus is that the film is unusually stretched post interval, some sequences like the wedding preparations are unnecessarily repetitive and the climax freezes for longer than necessary.
There are other serious issues as well. To talk about horoscope and marriage with a tree in present times is regressive. Also, a thought crosses your mind, how come Phillauri does not come in search of Shashi all these years? Why does he wait for Shashi to find him?
Understandably it is not a film to look for logic, so leave your mind at home and watch Phillauri with your heart and applaud actor-producer Anushka Sharma, who not just plays a  refreshing spirit but changes the image of ghost in Hindi cinema.
I rate Phillauri with 3 stars.
Follow me on Facebook, Twitter and Instagram  @bhawanasomaaya