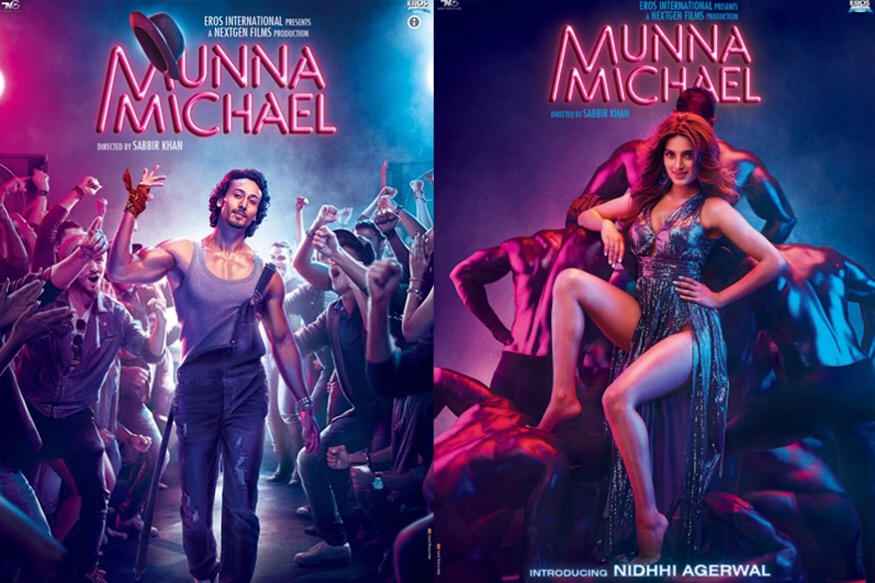 Producer : Viki RajaniDirector : Sabbir Khan
Music: Meet Bros
Stars: Tiger Shroff, Nawazuddin Siddiqui, Niddhi Agerwal
The film opens with a dance sequence inside a film studio. Long haired Michael/ Ronit Roy grooves to the music among the chorus dancers and post pack up waits to collect his paycheck. He is informed a bit curtly that he will not be required for the next day shoot because everything has an expiry date and he is now too old for show business.
On his way home on a rainy night, Michael discovers a baby in the garbage and brings him home but does not know how to silence him when he cries for food so plays music and the baby starts smiling. Not surprising that he grows up to become Munna Michae/ Tiger Shroff who looks for a new place to dance every night and if anyone messes with his group Munna is ready to punch him blue.
Munna has a dream to become a professional dancer like his father but Ronit Roy wants him to take up a corporate job. In the meantime a Delhi mafia Mahinder Fauji/ Nawazuddin Siddiqui Munna meets accidentally wants to hire him as his dance guru and a small town aspirant Dolly/ Nidhi Agarwal wants Munna around her as her good luck charm.
There are some films you watch for emotional content and characters, some for a feel good of location/ action/ music and choreography. Munaa Michael falls in the second category that combines action/ emotion/ drama with a lot of song and serious dance.
The first half is racy and engaging and Tiger Shroff has you gripped to his grooves. The surprise packet is a hilarious Nawazuddin Siddiqui cast as the underworld with a passion for dance. The problem is the second half where everything becomes predictable and debutante Niddhi Agarwal is so dead pan that we need subtitles to explain her expressions.
In a career spanning just three years this is the third collaboration of actorTiger Shroff and director Sabbir Khans, first action/Heropanti, second emotion/ Baaghi and now Munna Michael/ a film about dance.
All of us understand that there is a deep connect between action and choreography because both call for rhythm and synchronization and Munna Michael establishes that an actor who can groove like Jackson can do serious action as expertly and gracefully. There are three reasons to watch Munna Michael. To applaud Tiger Shroff as a dancer, as an action hero and to encourage Nawazuddin Siddiqui match steps with Tiger Shroff.
I rate Munaa Michael with 3 stars.