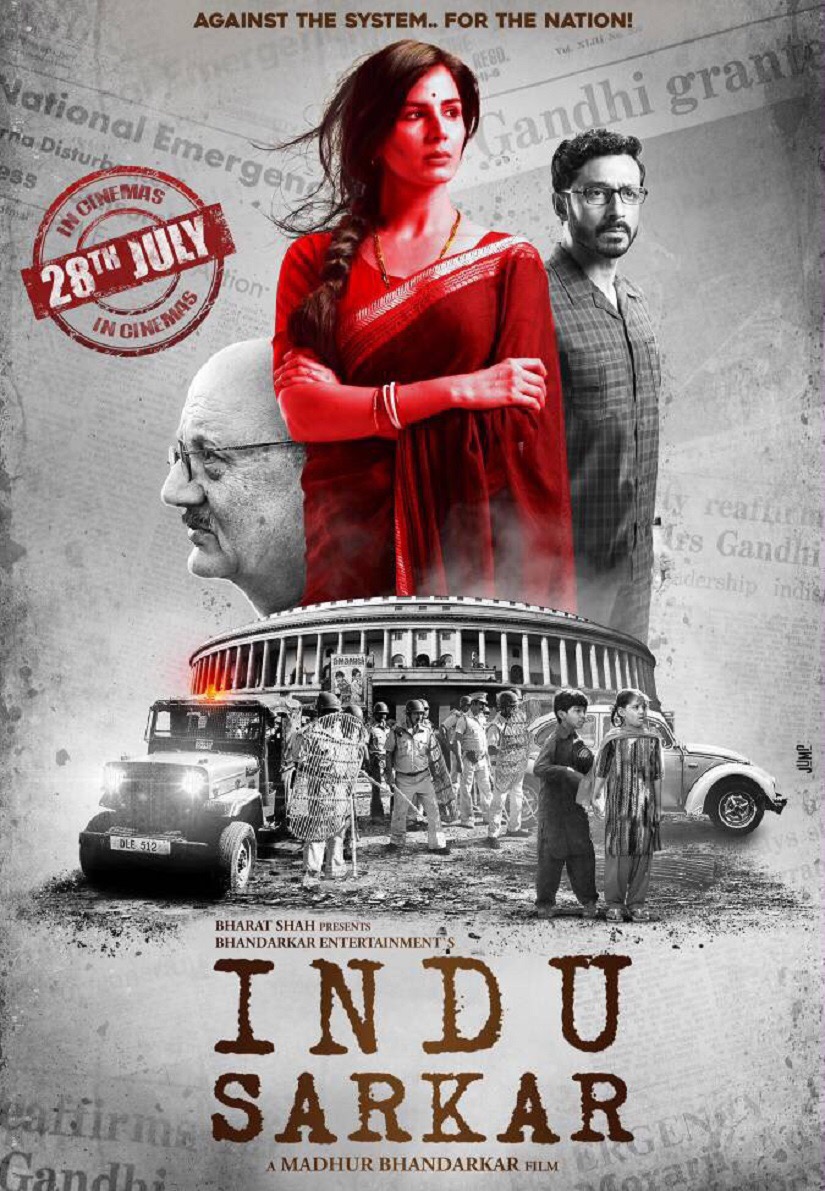 Film: Indu SarkarDate: 27 July 2017
Director: Mahesh Bhatt
Writer: Anil Pandey/ Screenplay Sanjay Chel/ Dialogues
Music: Anu Malik
Stars: Kirti Kulhari, Neil Nitin Mukesh, Anupam Kher
Ratings: 2 stars
First thing first, there is absolutely nothing in the film for there to be such a hue and cry about it. It is not as if the screenplay is about to reveal some dark secrets about the emergency that we don't already know.
Some of us have been through the turbulent 21 months and recall the horrors; others have read about it or watched it on television/ Itihaas Gawah Hain recapping the milestone moments. Over the last 40 years there have been many films made on the subject, the most effective in my opinion being Hazaaron Khwaishein Aisi directed by Sudhir Mishra.
Let me clarify that this is not a film about a political leader rather it is a film about an orphan Indu/ Kirti Kulhari finding her voice in a politically oppressive environment. Raised in an orphanage Indu writes poetry and nurses dreams of empowerment but is advised that marriage is the best solution for her so she now aspires to become the perfect wife to her ambitious bureaucrat husband.
Madhur Bhandarkar has always served a slice of life in all his films. In Corporate he traveled you into the business world and in Fashion he unmasked show business. In Satta it was the political world and in Heroine he exposed the film world. This time he chooses to focus on an era rather than a profession and that makes all the difference.
Unlike some of Bhandarkar's earlier films Indu Sarkar is neither eventful nor insightful. It lacks the spunk of Page 3, the emotion of Chandni Bar or the research of Fashion. Granted it is a story of 40 years ago but the narrative could have been contemporary and upbeat. Indu Sarkar is carelessly edited and shoddy in presentation with no eye for details.
Some questions remain unanswered: 1.Agreed that Indu is in search of her voice but does Bhandarkar have to take it literally and make her stammer? 2. Whoever said that styling your hair adds to your self-esteem? 3. If Indu is such an inspiring poetess how come she does not pen more motivating verses? 4. In 1977 most educated women in big cities were working so for Indu's mentor to suggest she aspire towards making a perfect wife is terribly regressive.
As the Chief worried for his mother, Neil Nitin Mukesh is competent so is Kirti Kulhari in the role of Indu, a pity that her expressive voice is lost in the stammer.
I rate Indu Sarkar with 2 stars.
@bhawanasomaaya