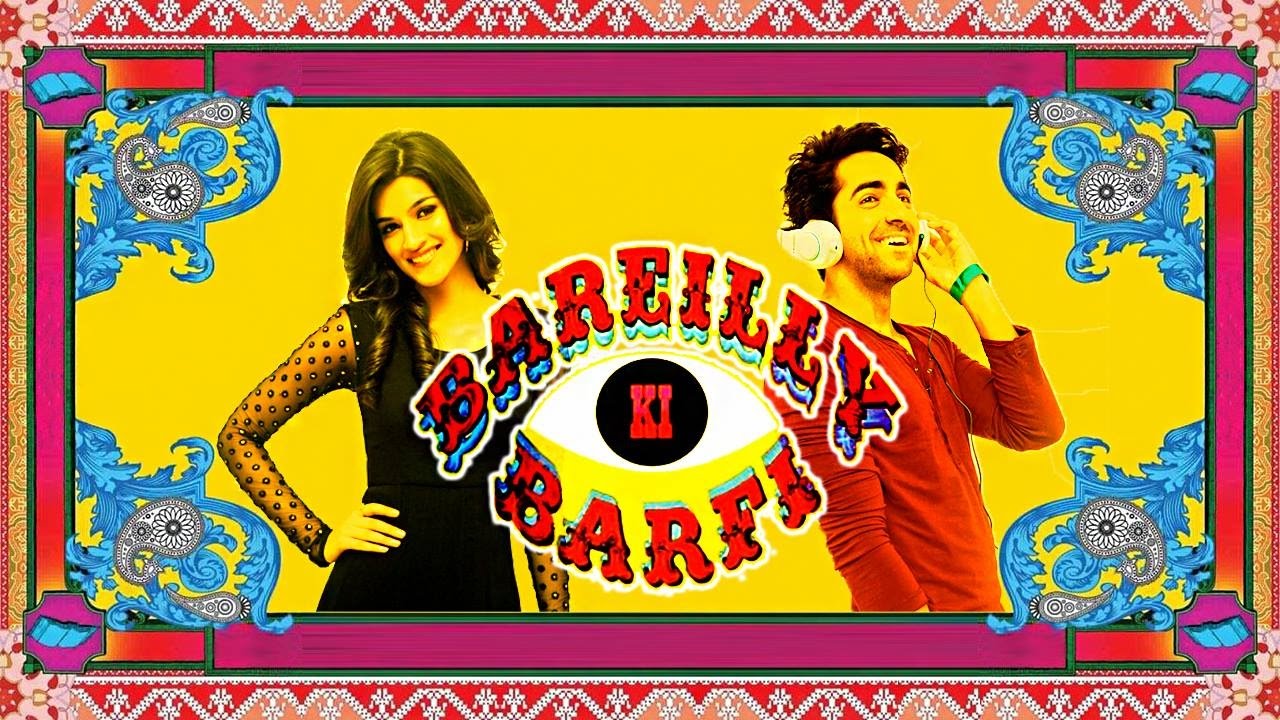 Film: Bareilly ki Barfi
Date: 18 August 2017
Producer: Junglee Pictures, BR Studio
Director: Ashwiny Iyer Tiwari
Writers: Nitesh Tiwari, Shreyas Jain, Rajat Nonia
Cast: Rajkumar Rao, Ayushman Khurana, Krriti Sanon, Pankaj Tripathi, Seema Bhargava
The man of the house is awake and is getting late to work but there is a problem, he needs a cigarette to relieve himself and he has finished his last one, so his daughter walks on the street and borrows an incomplete cigarette from a passerby to push it inside the toilet door to her anxious father.
This is just one of the many crazy things the family is capable of. On a bad morning, the daughter walks out of her home bag and baggage to board a train to nowhere but before that she purchases a book and is so engrossed in the story that she returns home instantly to share the details with her best friend.
Director Ashwiny Iyer Tiwari has a unique way of introducing her protagonists the Mishra family to the viewers. Father Pankaj Tripathi is the liberal and laid back owner of a sweet shop, mother Seema Bhargava is in government service.
Daughter Bitti / Kriti Sanon holds an impressive profile that includes break dance, foreign films, in short, living life to the brim so it's of little consequence that she holds a boring job of listing complaints of failing electricity in the city.
Bitti identifies with the heroine of the book and is curious to meet up the writer so lands up at the printing press owned by Chirag Dubey/Ayushman Khurana, a lover in mourning who initially forwards her messages to the author and finally packs Vidrohi from Lucknow to Barreily to meet her.
In the meantime, Mr & Mrs. Mishra who were initially attracted to Chirag as the potential groom for their daughter, now shift affection to Pritam while Pritam shifts affection to Rama and if all this is confusing then that's the intention!
It is a love story with a message for life: that you will reap what you will sow and more important, appearances are deceptive as a result, Bitti's mother whose hyper ventilating all day about her daughter's delayed wedding, come night and she snores away to sleep.
Bitti's father on the other hand, who is supportive of his daughter's freedom, lies awake night after night on his bed talking to the ceiling fan.
The spirited Bitti who lives life on her terms has a repartee for every question including a candidate asking her if she's a virgin, has no answers for her own fears.
Nor does Chirag the big bully who is self-absorbed to a point of destruction! It is a foregone conclusion that Pritam Vidyarthi is a loser but is that really true?
What's in favor of the film is the extra-ordinary writing sprinkled with native humor and amazing insights. Barreily Ki Barfi is a story of mundane moments turned magical by unforgettable characters and sparkling performances from ensemble cast Pankaj/ Seema/ Krriti/ Ayushman,and the best of all Rajkumar Rao.
The minus is that the romance brings back memories of Saajan, Chitchor and Katha. The film has a slow start and the climax is predictable but you can overlook these minor flaws for the bigger picture.
Barreily ki Barfi is entertaining and when you emerge from the theatre, you carry home with you the entire Mishra family, their friends, and relatives.
Congratulations to the entire Barreily team for a film as delicious as Barfi. I rate Barreily ki Barfi with 3.5 stars.
Bhawana Somaaya/ @bhawanasomaaya